Young and old, bold and soft, strong and sexy – they are all amazing. These are the 100 greatest female characters in movies. Test yourself – How many do you know? And add your very own. Personally, the top 10 were the most difficult but I was both shocked and I LOVE the #1 choice. And you? (Click Next below to browse)
100. Baby (Dirty Dancing)
The Character: Dirty Dancing's Jewish princess learns to thrust 'n' grind with Swayze's Johnny Castle. Nobody's gonna put her in a corner now.
The Actress: Though familiar as Ferris Bueller's sister, Jennifer Grey was also the daughter of Oscar-winning dancer Joel Grey, so had the heritage to pull off those moves. And still has, judging from her recent Dancing With The Stars win.
The Performance: The Bible for how to become a woman, for girls of a certain age.
99. Cherry Darling (Planet Terror)
The Character:Planet Terror's go-go dancer, whose job title is aptly named. Not even having her leg torn off by zombies can stop her. Plug in a grenade-launching gun and she's good to go-go.
The Actress: Already a cult sensation thanks to Charmed and a fistful of Gregg Araki movies, Rose McGowan was born to play Grindhouse.
The Performance: Rich in knowing humour and fucked-up sexiness, Rose's Cherry is exactly the kind of girl you need in the post-apocalypse.
98. Vivian Ward (Pretty Woman)
The Character: The titular Pretty Woman, who doesn't let being a prostitute get in the way of a Pygmalion-style makeover into a modern-day princess.
The Actress: Julia Roberts had shown Oscar-nominated promise in Steel Magnolias, but still had to wait until others (including Daryl Hannah and Meg Ryan) turned it down. Result: the It Girl of the early '90s.
The Performance: Developed as a dark drama called $3000 (as in, she'll do anything for that price), the decision to lighten the mood into a love story was centred on Julia Robert's toothy charm and wholesome appeal.
97. Samantha Baker (Sixteen Candles)
The Character: Suburban teenager looking forward to blowing out Sixteen Candles with family and friends, only to discover everybody's forgotten her birthday except Ted the Geek.
The Actress: Debut director John Hughes needed experience but wanted a genuine teenager. He found the combo in Molly Ringwald, still only 16 herself, but fresh off Spacehunter: Adventures in the Forbidden Zone.
The Performance: Gawky, sarcastic and idealistic, Ringwald represented a richer, more realistic paradigm for screen depictions of teenage girls.
96. Stifler's Mom (American Pie)
The Character: Put simply, a MILF. And the inspiration for a sub-genre of porn remains a satisfyingly flirty, filthy archetype.
The Actress: This was jobbing comedienne Jennifer Coolidge's big-screen breakthrough, enough to get her a regular gig as one of Christopher Guest's Mockumentary repertoire alongside American Pie co-star Eugene Levy.
The Performance: A shallow, one-dimensional figure on paper gets real presence thanks to the naughty twinkle in Coolidge's eyes.
95. Layla (Buffalo '66)
The Character: Buffalo '66's teenage dancer, who is kidnapped by crazy ex-con Billy Brown but is arguably just as crazy herself, willingly pretending to be his wife for a strange family reunion.
The Actress: Child star Christina Ricci was in the process of translating Addams Family oddness into an adult career. She followed Buffalo '66 with the equally acerbic The Opposite of Sex.
The Performance: Director/star Gallo labelled Ricci a puppet, but she gives as got as she gets, refusing to let Layla be drowned out by Gallo's narcissism.
94. Marquise de Merteuil (Dangerous Liaisons)
The Character: The most dangerous liaiser in Dangerous Liaisons, the Marquise is in the business of ruining lives for her own sexual pleasure.
The Actress: By the late 1980s, Glenn Close was both a major film star thanks toFatal Attraction, and a Broadway veteran – the ideal combo for the play's tart dialogue.
The Performance: Arguably more frightening than Alex Forrest, Close acts as her own name suggests: quiet, guarded but devastatingly powerful.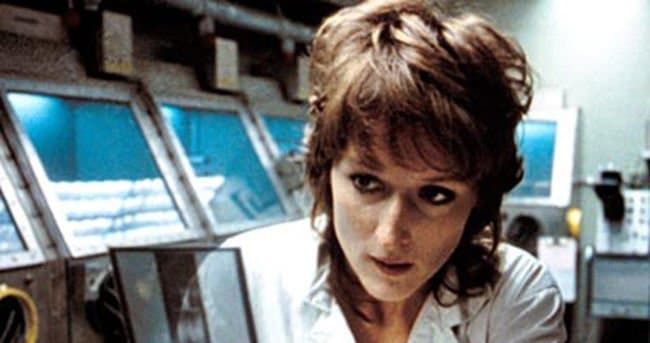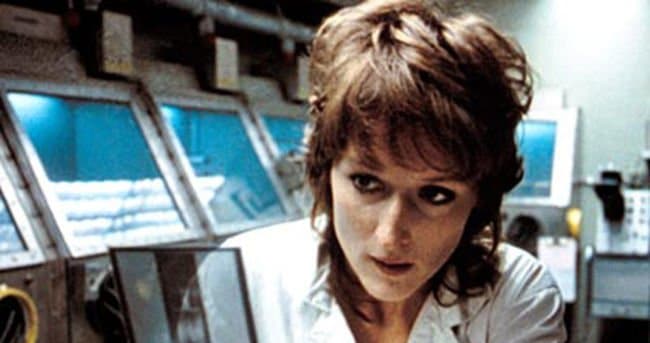 93. Karen Silkwood (Silkwood)
The Character: Real life worker in a nuclear power plant whose brave investigation into unsafe practices led to her suspicious death in a motor accident. This never happened to Homer Simpson.
The Actress: Still only in her mid-30s, Meryl Streep already had two Oscars under her belt and a reputation as the best actress around.
The Performance: More fuel for Streep's reputation, so utterly convincing as a blue-collar, mid-West factory worker you even believe that her best friend could be Cher.
92. Marnie Edgar (Marnie)
The Character: It's hard enough being frigid kleptomaniac haunted by a terrible childhood memory, without brutish Sean Connery blackmailing you into marriage.
The Actress: When Grace Kelly's royal marriage prevented a rematch with Alfred Hitchcock, he cast the ingénue he'd groomed – and terrorised – during The Birds: Tippi Hedren.
The Performance: Marnie is the most challenging role given to a Hitchcock blonde induced a suitably hysterical, rabbit-in-the-headlights performance from Hedren.
91. Briony Tallis (Atonement)
The Character: A teenage girl whose erroneous accusation in Atonementdestroys a love affair and plagues her for the rest of her life.
The Actresses: Newcomer Saoirse Ronan, Romola Garai and Vanessa Redgrave – a miraculous generational relay race.
The Performances: Briony's later guilt and desperation are ably conveyed by Garai and Regrave, but it's Ronan's blazing, complex portrayal of pubescent confusion that dominates the film.

90. Gertie (E.T.)
The Character: Elliott's younger sister, whose spontaneous affection for E.T. the extra-terrestrial forged a loveable bond between human and alien.
The Actress: Five-year-old Drew Barrymore was already a screen actress (debut: Altered States), but then her grandparents included Golden Age stars John Barrymore and Dolores Costello.
The Performance: Spielberg famously shot E.T. in chronological order, so Barrymore's wide-eyed wonder is very probably the real thing.
89. Mrs Danvers (Rebecca)
The Character: Deranged housekeeper who mentally torments the second Mrs de Winter for not living up to the standard set by her predecessor, the eponymous Rebecca.
The Actress: With A-list stars Laurence Olivier and Joan Fontaine in place, Hitchcock underlined Danvers' menace by casting stage actress Judith Anderson, a relative unknown.
The Performance: Anderson's spectral, sexually ambiguous presence fulfils Hitchcock's love of subtext perfectly: is Danvers a lesbian? Or even a ghost?
88. Jean Brodie (The Prime Of Miss Jean Brodie)
The Character: Give her a girl of an impressionable age, and she's hers for life. Great, when Brodie's teaching them about culture and romance. Not so smart when Brodie is worshipping fascism.
The Actress: Maggie Smith's star had slowly risen throughout the 1960s on stage and screen, but The Prime Of Miss Jean Brodie was her biggest role – and her biggest challenge – to date.
The Performance: Haughty, severe and yet often away with the fairies, Maggie Smith throws everything into her Oscar-winning role… to the point where everything she's done since (not least Minerva McGonagall) has echoes of Brodie.
87. Malena Scordia (Malena)
The Character: Italian widow whose fidelity to her dead husband is shaken by poverty and the spectre of Nazi occupation.
The Actress: Director Giuseppe Tornatore, required to cast the most beautiful woman in town, went to the top – ex-model Monica Bellucci.
The Performance: Bellucci's serene grace and frankly astounding looks have rarely been better showcased.
\
86. Audrey 2 (Little Shop Of Horrors)
The Character: Named after the sweet object of florist Seymour's affection, but quite different from #1, Audrey 2 is a pychotic venus fly-trap with an insatiable appetite for human blood.
The Actor: Sorry, what? Yes, to distinguish her oddness, male actors have voiced Audrey 2. Charles B. Griffith in the original B-movie, Four Tops singer Levi Stubbs in the musical remake.
The Performance: Stubbs is the definitive reading, his distinctive baritone quivering with outrageous glee as he orders Seymour to "Feed Me!"
85. Gilda Mundson Farrell (Gilda)
The Character: Flame-haired nightclub singer whose sheer presence ignites scandal and suspicion amongst two men: one, her husband, the other an ex-lover.
The Actress: Rita Hayworth, wartime pin-up and wife of Orson Welles.
The Performance: Hayworth exudes a sensuality that scandalised 1940s censors despite only removing a single glove in her infamous striptease to 'Who Put The Blame on Mame?'
84. Matty Walker (Body Heat)
The Character: A film noir throwback in 80s modernist style, Matty twists an innocent man around her fingers using little more than raw sex.
The Actress: Kathleen Turner, in a film debut so startling it virtually steams up the screen.
The Performance: Sultry of look and husky of voice, Turner's indecently gorgeous, but it's the killer instinct that makes her one of the great femme fatales.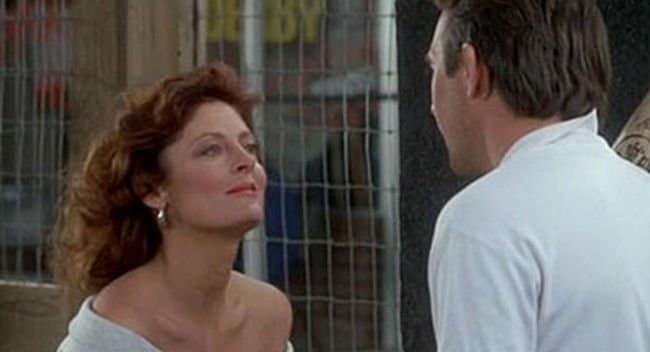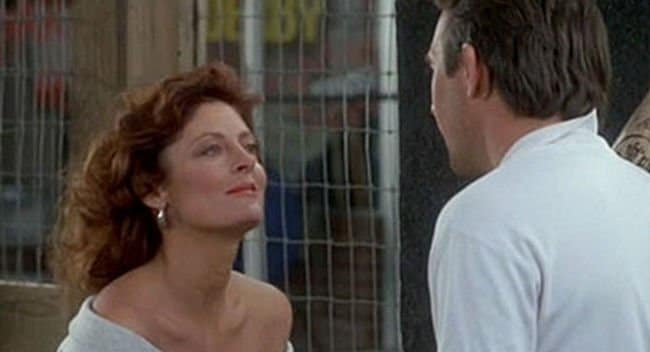 83. Annie Savoy (Bull Durham)
The Character: Baseball groupie in Bull Durham with an unusually philosophical viewpoint: by shagging one Durham Bulls teammate every season, she can help him to become a better player.
The Actress: Susan Sarandon, a cult favourite for years, entered her 40s with belated mainstream popularity as one of The Witches of Eastwick.
The Performance: A crass piece of sporting wish fulfilment on paper, Sarandon's wry wisdom (and her budding real-life relationship with co-star Tim Robbins) makes you believe her passion.
82. Séverine Serizy (Belle Du Jour)
The Character: Idle housewife whose boredom leads her to indulge her secret fantasies of submission by becoming a daytime prostitute, aka Belle Du Jour.
The Actress: Popular French starlet Catherine Deneuve was in the process of reinventing herself as a deeper, darker actress via Repulsion. Perfect timing for surreal satirist Luis Bunuel.
The Performance: It's all in the contrast between the transgressive imagery and Deneuve's porcelain beauty.
81. Gloria Swenson (Gloria)
The Character: Mobster's moll who does a runner to protect a young boy being targeted by her one-time associates.
The Actress: Arthouse darling Gena Rowlands got first sight of the script, written (and eventually directed) by hubby John Cassavetes, and didn't let it go.
The Performance: A change of pace for Rowlands, but one in which her immersive realism helped to transform genre thrills into something more moving.
80. Catherine Tramell (Basic Instinct)
The Character: Best-selling writer of crime novels like Basic Instinct whose inventive kills are being borrowed by a killer. Unless, of course, she's the killer.
The Actress: After muddling through the 1980s, Sharon Stone's break came as Arnie's wife in Paul Verhoeven's Total Recall. So when every other actress passed on playing Catherine, Verhoeven set up a rematch.
The Performance: Unavoidable. Stone knew she'd get noticed for this, and didn't hold back, although it's her slinky intelligence as much as the nudity which makes her so watchable.
79. Phyllis Dietrichson (Double Indemnity)
The Character: The archetypal femme fatale, who seduces a haplessly horny fool in order to get him to murder her husband for the Double Indemnity insurance money.
The Actress: Billy Wilder wanted to shock. What better choice than Barbara Stanwyck, famed as a comedienne and the highest paid actress in Hollywood?
The Performance: Stanwyck adapts her confident comedic timing into a sexual predator who gets what she wants: a new kind of role model.
78. Bess McNeill (Breaking The Waves)
The Character: Mentally disturbed Scotswoman in Breaking The Waves, whose life spirals into promiscuity and degradation after her oil rig worker husband is paralysed in an accident.
The Actress: The loss of Helena Bonham Carter – who bailed last-minute, aghast at the subject matter – became the gain of screen debutant Emily Watson, who had no such qualms.
The Performance: Watson's raw, fearless presence turns Lars Von Trier's potentially pretentious yarn into a visceral tragedy.

77. Thelma Dickinson (Thelma And Louise)
The Character: Downtrodden housewife who's given on the road training in self-assertiveness by pal Louise when the killing of a would-be rapist sees them become scofflaws.
The Actress: Professional kook Geena Davis had impressed in leftfield roles (The Fly, Beetlejuice). Working with Ridley Scott provided the opportunity to crash the A-list.
The Performance: The yin to Susan Sarandon's yang, Davis gets the bigger character arc and better audience identification, learning to loosen up and getting to shag Brad Pitt.
76. Alabama Whitman (True Romance)
The Character: Call girl whose liaison with film geek Clarence Worley kickstarts a True Romance that will see her escape her pimp, be chased by the Mob and become a drug dealer.
The Actress: Hitherto regarded, if at all, as Rosanna's younger sister, Patricia Arquette donned blue bra and shades to leapfrog her sis in audience love.
The Performance: The first great Tarantino heroine, Alabama sets the standard with unabashed sexuality and some mean fighting moves.
75. Coraline (Coraline)
The Character: Young girl who feels neglected by her parents, but soon learns that the grass isn't greener when she finds an 'Other Mother' who wants to sew buttons where her eyes are.
The Actress: Stop-motion animated by the great Henry Selick, but voiced by Dakota Fanning, an expert in memorable girl acting after Man on Fire and War of the Worlds.
The Performance: A typically sparky Fanning performance aids the film's success in navigating the perils of becoming either an anodyne kids' movie or a outright horror flick.
74. Annie Porter (Speed)
The Character: L.A. passenger unwittingly forced to keep her bus driving above a Speed of 50m
pm. Which is ironic, considered she's only on the bus after being banned from driving for speeding.
The Actress: Sandra Bullock was really on the radar of genre buffs after supporting turns in The Vanishing and Demolition Man. But Speed was unignorable.
The Performance: Bullock's refreshing normality made her a contender for action's unlikeliest ever heroine, which of course is why she's so perfect in the role.
73. Kate 'Ma' Barker (Bloody Mama)
The Character: Real-life Bloody Mama who presided over the cutthroat Barker family of public enemies in the 1930s.
The Actress: Double Oscar-winner Shelley Winters, an irrepressible force of personality and a major coup for Roger Corman's drive-in riff on Bonnie and Clyde.
The Performance: Winters was never unafraid to let rip with her acting, and here sails way over the top to essay a vicious matriarch for whom family comes first.
72. Marge Gunderson (Fargo)
The Character: Jovial (and heavily pregnant) police chief of Brainerd – not Fargo – whose maternity leave gets put on hold when a faked kidnapping spirals into murder.
The Actress: Frances McDormand had first got noticed in the Coen Brothers debut and stuck close to them since. In fact, she married Joel.
The Performance: McDormand's chipper personality anchors the bloody chaos with affectionate humanity, and brought a new level of maturity to the Coens' ironic worldview.
71. Elisabet Vogler (Persona)
The Character: Famous stage actress in a mute meltdown in Persona, who's sent to an island to recuperate with only chatty nurse Alman (Bibi Andersson) for company. Until the two kinda, sorta merge into one.
The Actress: Norwegian actress Liv Ullmann is indeliby linked with Ingmar Berman, appearing in nine films. It all started with Persona.
The Performance: Ullmann's serene impassivity takes on troubling hints of vampirism, as if she's feeding on Alma's stories. She's unsettling doing very little at all.
70. Sally Albright (When Harry Met Sally)
The Character: From college graduate to career woman, the one constant in Sally's life is 'friend' Harry… but can men and women really be friends?
The Actress: At the time, the not-quite It girl of the 80s, with a celebrity partner (Dennis Quaid) and decent credits (Innerspace) but lacking that killer role. No wonder she pressured Rob Reiner to cast her as Sally.
The Performance: Ryan's girl-next-door charm cut against the vogue for stern yuppie types, but she still managed to show edge by faking an orgasm in a restaurant.
69. Bonnie Parker (Bonnie And Clyde)
The Character: Bored, amoral waitress who reckons smooth-talking bank robber Clyde Barrow might be a better bet… until the exhilaration of their crime spree evaporates into bloodshed.
The Actress: Faye Dunaway – a contract player without a hit to her name – was at the top of nobody's list, but when Bonnie and Clyde producer/star Warren Beatty reckoned casting his troubled lover Natalie Wood would be too much hard work, Dunaway got the nod.
The Performance: Ground-breaking. Dunaway looked amazing in a beret and a gun, and her diffident rebellion confirmed the times were a-changing for a generation of actresses.
68. Ada McGrath (The Piano)
The Character: Mute Scotswoman sold into marriage in New Zealand with only her garrulous daughter and The Piano for company.
The Actress: Holly Hunter was famous primarily for her fast-talking Southern twang. So Jane Campion's ability to see beyond that and use her in a non-speaking role verges on genius.
The Performance: Commanding. With next to nothing on the page, Hunter conjures up a world of feeling – and a mood of defiance against her treatment by men – through body language alone.
67. Shoshanna Dreyfus (Inglorious Basterds)
The Character: Jewish survivor of her family's massacre by Nazis, who vows revenge, even if it means losing her prized movie theatre in the process.
The Actress:Tarantino wanted Inglorious Basterds to be a multi-lingual movie and needed a Frenchwoman at its heart. When Melanie Laurent was cast, she had to abandon rehearsals for a play she was scheduled to direct.
The Performance: Shosanna is the archetypal Tarantino heroine – a deadly movie buff. But Laurent plays her with such Gallic sang-froid Shosanna become a celebration of cinema's ability to create the impossible as she warps history onto a new path.
66. Alice Hyatt (Alice Doesn't Live Here Anymore)
The Character: Widowed mom who decides to pack her bags in search of a better life and, if she doesn't find one there, well, Alice Doesn't Live Here Anymore either.
The Actress: Fresh off The Exorcist, Ellen Burstyn had the power to get her own project green-lit. And, unusually for a film with such a strong female voice, she selected the emerging master of male violence, Martin Scorsese, to direct it.
The Performance: The gamble paid off. Scorsese's edgy realism helped Burstyn's portrayal of a woman refusing to put up and shut up a landmark in screen feminism, and brought her home an Oscar to boot.
65. Lee Holloway (Secretary)
The Character: Self-harming depressive who takes a job as a Secretary to try and get by, only to find out a) her kinky boss is into S&M and b) she kinda likes it.
The Actress: Maggie Gyllenhaal was in the shadow of brother Jake – her most famous credit was as Donnie Darko's own sister – when she made waves at Sundance with Secretary.
The Performance: The kind of role that doesn't come along very often, Gyllenhaal echoes Lee's liberation-through-punishment by bringing a wryly subversive enjoyment to the film.
64. Barbarella (Barbarella)
The Character: Futuristic space cadet from an era when people thought sex could solve all of the world's problems. An era called the 1960s.
The Actress: The original comic book series had used Brigitte Bardot as its model. But director Roger Vadim didn't even bother leaving the house… he cast his wife, Jane Fonda.
The Performance: Such is Fonda's kittenish appeal (especially her opening zero-G striptease) that she spent the entire 1970s trying to throw off the scent through scorching dramatic turns in Klute and Coming Home.
63. Annie Wilkes (Misery)
The Character: Nutzoid fan who decides to take drastic action when she discovers her favourite author is set to kill off his greatest creation, Misery.
The Actress: Kathy Bates had worked steadily with little fanfare throughout the 1970s and 1980s, ensuring audiences wouldn't know what to expect until it was too late.
The Performance: Folksly in manner and frightening in effect, Bates redefined the 'hagsploitation' model to show that women would wield as much hobbling power as the fellas.
62. Sylvia (La Dolce Vita)
The Character: Movie star on a press junket in Rome, whose narcissistic excesses draws journalist Marcello into a night of frolics in the Trevi Fountain.
The Actress: Busty Anika Ekberg was a major European sex bomb during the 1950s, making her arrival in La Dolce Vita something of a stunt casting.
The Performance: A fleeting cameo, really, but one that became the signature image of 1960s European sex appeal and a still-pertinent satire on the private lives of movie stars.
61. Regan MacNeil (The Exorcist)
The Character: 12-year-old who appears to be acting up for her movie star mother… until pea soup vomit, spinning heads and crucifix masturbation suggest the cause might be more diabolical.
The Actress: Not exactly the easiest role to cast, The Exorcist director William Friedkin went as far as considering using an adult dwarf until child actress Linda Blair impressed during auditions. Even so, the scary voice was supplied by veteran Mercedes McCambridge.
The Performance: Blair is terrifyingly convincing, and got under her skin enough to lead to drug troubles later in life. Fortunately, she exorcised those demons and is an animal rights activist today.
60. Mary Poppins (Mary Poppins)
The Character: Practically perfect in every way, Mary's the nanny who puts imagination first and to hell with health and safety.
The Actress: The Broadway star of My Fair Lady was a shoo-in to play Eliza Doolittle in the film, until producers decided she wasn't bankable enough. Disney swooped in to make Mary Poppins her film debut.
The Performance: Practically perfect, etc. Prim and proper on the outside, but a whirlwind of twinkly mischief within, Andrews got her revenge on the My Fair Ladyteam by scooping the Best Actress Oscar.
59. Mildred Pierce (Mildred Pierce)
The Character: Formidable mother who raises herself up to become a restaurant owner to provide for her daughter – even though the latter loathes her.
The Actress: Joan Crawford, one of the stars of the 1930s, who had been absent from the screen for a few years and fancied Mildred as a suitable comeback vehicle.
The Performance: Crawford's volatile relationship with her own daughter would later be dredged up in biopic Mommie Dearest, which makes you wonder how much of herself Crawford threw into the role.
58. Margo Channing (All About Eve)
The Character: The star attraction on Broadway, at least if it wasn't for a scheming protege trying to make the story All About Eve. It's going to be a bumpy night.
The Actress: Bette Davis, at the time the most Oscar-nominated actress but with a reputation for prickliness and fading fortunes in recent years. Perfect casting.
The Performance: Tapping in every actress' fear of growing old and being cast aside, Davis' way with a bitchy one-liner is an imperious reminder that great actresses get better with age.
57. Adrian Pennino Balboa (Rocky)
The Character: Rocky Balboa's long-suffering girlfriend, then wife. Outwardly timid, but a consistent fighter in Rocky's own corner.
The Actress: Talia Shire, Francis Ford Coppola's sister, was already well-known as The Godfather's Connie Corleone when John G. Avildsen cast her as another Italian-American wallflower.
The Performance: Authentic. Shire downplays for maximum realism, even borrowing her mother's maiden name, Pennino, for Adrian's own. With five films in total, she's the most sequelised actress/character in this list.
56. Nikita (La Femme Nikita)
The Character: Convicted junkie retrained by French intelligence to become an assassin.
The Actress: Luc Besson chose statuesque Anne Parillaud, kickstarting a brief if ill-advised dalliance with Hollywood. The later American TV series cast Peta Wilson. Contrary to popular belief, though, Bridget Fonda's big-screen character wasn't Nikita but Maggie.
The Performance: Tres chic amidst Besson's designer violence, Parillaud also convinces as a woman slowly learning to undo her training and give herself options.
55. 'Baby' Jane Hudson (Whatever Happened To Baby Jane?)
The Character: Whatever Happened to Baby Jane? The one-time child star who had to watch aghast as her sister Blanche overtook her fame in adulthood. At least now they're old and Blanche is wheelchair-bound, she has a chance at payback.
The Actress: Robert Aldrich somewhat cruelly cast Golden Age icon Bette Davis against her real-life rival Joan Crawford, hoping to get fireworks. He got 'em.
The Performance: Davis must have realised that her part was tantamount to character assassination, but she also recognises a great part at goes for it, unafraid to look haggard and relishing the slanging match with Crawford.
54. Summer Finn (500 Days Of Summer)
The Character: Free spirited indie kid with immaculate taste – which makes her both an ideal and an impossibility in romance over the (500) Days of Summer.
The Actress: Zooey Deschanel – kooky, leftfield character actor, singer in She & Him – is basically Summer in real-life. Not a stretch.
The Performance: Director Mark Webb intentionally made Summer a man's-eye view of the perfect girlfriend, but that's not exactly difficult when Deschanel is so adorable.
53. Judy Barton/Madeleine Elster (Vertigo)
The Character: The object of Scotty Ferguson's (James Stewart) obsession. A seemingly haunted beauty, who's really a wrong'un pretending to be one, no wonder Scotty suffers from Vertigo.
The Actress: Vera Miles, or would've been if she hadn't become pregnant. So Kim Novak got the part, to Alfred Hitchcock's apparent disdain.
The Performance: Shifting with ambiguity, Judy's true feelings remain an enigma more than fifty years on (largely thanks to Novak's subtle understatement).
52. Debby Marsh (The Big Heat)
The Character: Gangster's moll in The Big Heat whose growing friendship with the cop on his tail causes her bad boyfriend to throw boiling coffee in her face.
The Actress: Gloria Grahame was the Hollywood starlet who didn't fit the mould. Too brassy and bad-ass to play romantic leads. Film noir suited her perfectly.
The Performance: It's the coffee everybody remembers, but Grahame mines a strikingly tragic seam as a woman who has made a pact with the devil because she's experienced worse.
51. Amelie (Amelie)
The Character: Whimsical do-gooder whose benign interference helps out friends and neighbours, but who then has to help herself when she falls in love with a stranger.
The Actress: Audrey Tautou came to fame winning an X Factor-style acting contest on French television, which is weirdly apt for a character whose daydreams become reality.
The Performance: Tautou's elfin look meshed as perfectly with Jean-Pierre Jeunet's off-kilter sensibility as her infectious joie de vivre.
50. Jessie (Toy Story 2)
The Character: Born to be the rootingest, tootingest of toys, Jessie suffers the most when she's abandoned by Emily. Andy gives her a second chance at happiness, but what happens if he leaves her, too?
The Actress: Joan Cusack, sister of John who's equally talented but less starrier, was ideally placed for Pixar's commitment to casting talent over stardom.
The Performance: Cusack nails Jessie's central dichotomy of a personality branded by manufacturers to be bubbly but driven by reality to be desperately sad.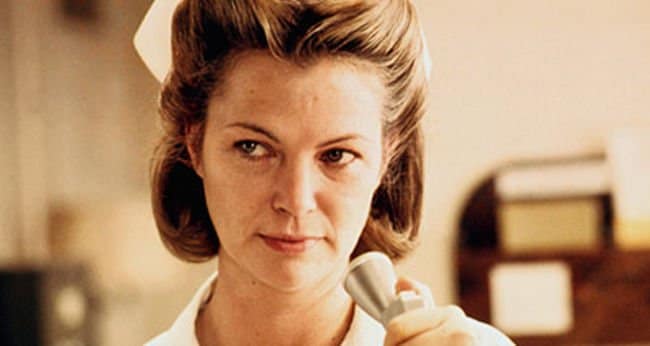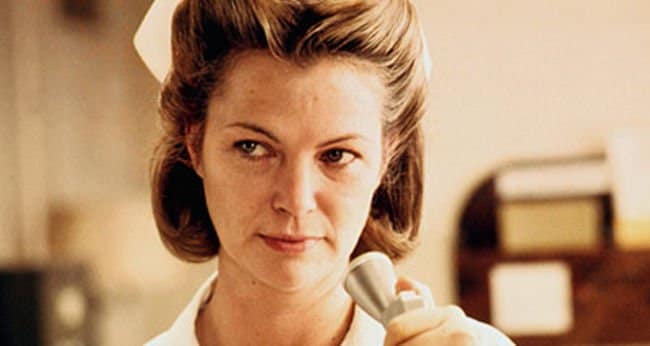 49. Nurse Ratched (One Flew Over The Cuckoo's Nest)
The Character: Predatory mental health nurse who delights in lording it over her lunatic patients, and intends to keep it that way even when Randle McMurphy (Jack Nicholson) rebels.
The Actress: A protege of Robert Altman, Louise Fletcher was initially slated to appear in Nashville until a falling out made her available for One Flew Over The Cuckoo's Nest.
The Performance: As cold and cruel a portrayal of institutional brutality as has ever been depicted, largely because Fletcher keeps her hatred bubbling away under the false friendship of her thin-lipped smile.
48. Alex Forrest (Fatal Attraction)
The Character: Publishing editor whose affair with married Dan Gallagher (Michael Douglas) unleashes a Fatal Attraction of latent jealousy and homicidal rage against household pets. Poor bunny.
The Actress: Jagged Edge had pushed the acclaimed supporting actress into leading roles, setting her up nicely for a mainstream thriller requiring nuanced, realistic villainy.
The Performance: The film, especially in its reshot ending, wants to turn Alex into a monster. But Close is far more interesting in portraying scarily plausible mental illness.
47. Evelyn Mulwray (Chinatown)
The Character: Engineer's wife who becomes the centre of Chinatown's maelstrom of murder and perversion, after private eye Jake Gittes is hired to follow a woman who's pretending to be Evelyn.
The Actress: Good thing producer Robert Evans' wife Ali McGraw eloped with Steve McQueen. Her departure from the project brought in Faye Dunaway, who had the perfect porcelain looks for the 1930s period setting.
The Performance: As Evelyn Mulwray's composure unravels into hysteria, so too did Dunaway's under Roman Polanski's bullying. She eventually threw a cup of piss (allegedly Jack Nicholson's) into her director's face.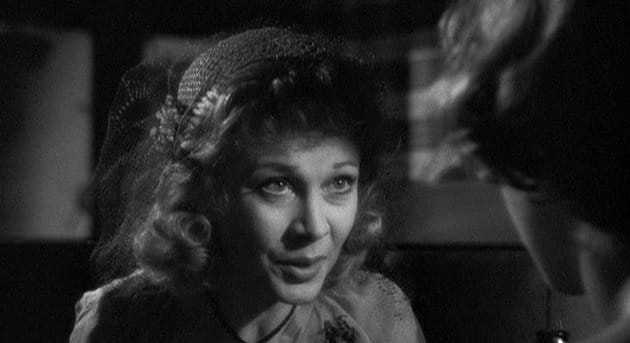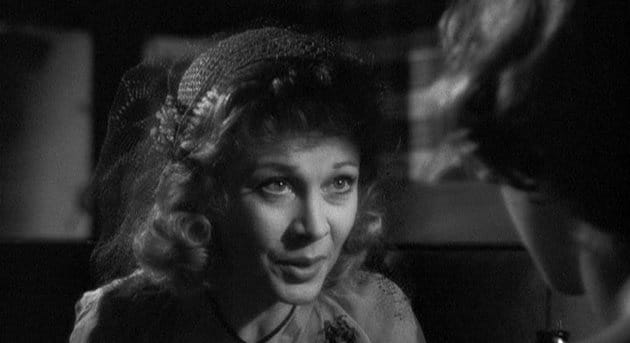 46. Blanche Dubois (A Streetcar Named Desire)
The Character: Fragile flower who makes the mistake of thinking old-world courtesy and grace can be found in the hulking menace of brother-in-law Stanley Kowalski. A stranger's just a friend you haven't met? Yeah, right.
The Actress: Elia Kazan's adaptation of A Streetcar Named Desire retained the cast he'd used on Broadway…except Jessica Tandy, bypassed in favour of Hollywood's most famous screen Southener, (the British) Vivien Leigh.
The Performance: Faced both with the prospect of a cast parted from its star, and the radical Method acting of Marlon Brando, it's no wonder Leigh's Blanche looks genuinely unsettled.
45. Paikea Apirana (Whale Rider)
The Character: Technically next in line to inherit leadership of her Maori tribe, but hampered by her people's patronising attitude to her being a girl, she decides to prove herself as the Whale Rider anyway.
The Actress: This was Keisha Castle-Hughes' first film. Indeed, she'd never even been on a film set before shooting this. Didn't stop her becoming the youngest ever Best Actress Oscar nominee.
The Performance: Headstrong, flintily determined and tomboyish, Castle-Hughes lands the right side of the line divides moving drama and Free Willy.
44. Charlotte (Lost In Translation)
The Character: A newlywed graduate, virtually abandoned in a Tokyo hotel by her photographer husband and Lost In Translation, who strikes up an unlikely friendship with equally lonely movie star Bob Harris.
The Actress: Rising star Scarlett Johansen had already wowed the indie intelligentsia in films by Terry Zwigoff and the Coens – exactly the right level of hip for Sofia Coppola's on-screen alter-ego.
The Performance: Coppola's intimate mood piece coaxed real 'where is my life going?' thoughtfulness from Johansen. Some of her subsequent movie choices suggest she never quite figured out the answer.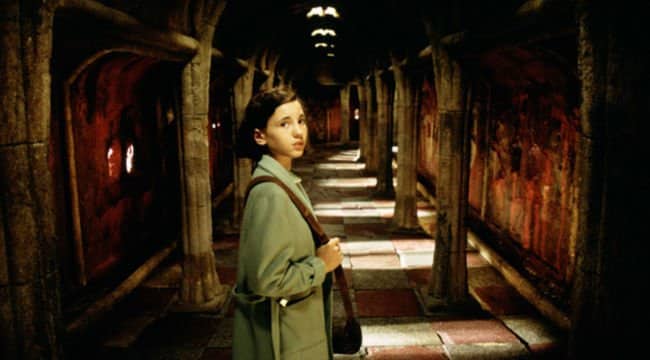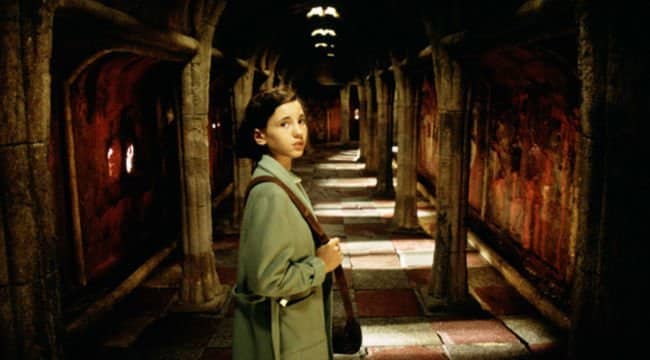 43. Ofelia (Pan's Labyrinth)
The Character: Girl in wartorn Spain who must reluctantly live her sadistic stepfather, but is far more intrigued by the neighbouring Pan's Labyrinth.
The Actress: Guillermo Del Toro had intended to cast a younger actress until the arrival of ten-year-old Ivan Baquero forced him to tweak the screenplay to accommodate her.
The Performance: It's hard to find a young actress who can convincingly play against special effects, harder still to find one capable of conveying the tragedy of Ofelia's harsh reality. Baquero makes both look easy.
42. Margot Tenenbaum (The Royal Tenenbaums)
The Character: A child genius from The Royal Tenenbaums family of child geniuses, Margot became an award-winning playwright in her youth but has since succumbed to ennui and secret smoking.
The Actress: Gwyneth Paltrow's unexpected Oscar triumph in Shakespeare in Love allowed her to roam outside of obvious mainstream fare, so Wes Anderson was, in an odd way, a natural fit.
The Performance: Required to dress and move with the same studied poise as screen siblings Luke Wilson and Ben Stiller, it's nevertheless Paltrow who locates tragic glamour amidst the irony.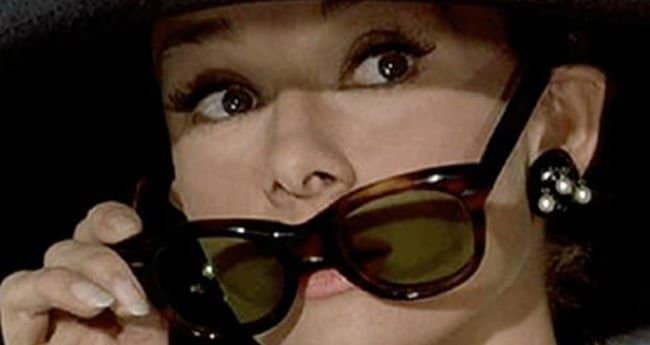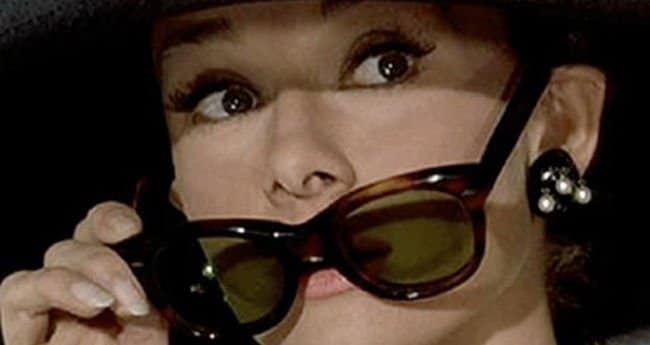 41. Holly Golightly (Breakfast At Tiffany's)
The Character: She plays hard and parties harder, but that's still no excuse for not looking fabulous. How else can she expect to enjoy Breakfast at Tiffany's?
The Actress: The novella's author Truman Capote insisted on Marilyn Monroe. Paramount went the other way and cast style icon Audrey Hepburn.
The Performance: Given that Hollywood bowdlerised Capote's creation (it's barely noticeable Holly's a prostitute), Audrey's effortless grace and charm are essential to selling the idea that she's simply floating through life.
40. Mindy 'Hit Girl' Macready (Kick Ass)
The Character: Raised to become a Kick-Ass vigilante by mad Dad Damon – aka Big Daddy -it's no wonder Mindy wields weapons and drops C-bombs without ever worrying about detention.
The Actress: Chloe Moretz first showed her remarkable wiser-than-her-years cool in (500) Days of Summer. Director Matthew Vaughn merely added blood.
The Performance: Inevitably controversial and consistently hilarious, Moretz's unblushing poise made her surely the youngest action-movie icon of them all.
39. Chihiro Ogino (Spirited Away)
The Character: Ten-year-old girl worried about changing schools… until she gets bigger things to worry about. Namely, her parents get transformed into pigs and she gets Spirited Away.
The Actress: Rumi Hiragi did voicework in the film's original Japanese; Daveigh Chase took on English dub duties. But the real performers are the impeccable Studio Ghibli artisans drawing under the direction of Hayao Miyazaki.
The Performance: Chihiro becomes the definitive Miyazaki girl heroine (against some pretty stiff competition) thanks to the voice artistes replicating the cartoon's wide-eyed wonder with real awe.
38. Mia Williams (Fish Tank)
The Character: Troubled teen in the Fish Tank of a council estate who has to grow up fast when she gets a little too close to her mother's new boyfriend.
The Actress: Untrained Katie Jarvis, famously auditioned after a casting agent spotted her having an argument with her boyfriend.
The Performance: Filmed in chronological order, Jarvis' reactions are naturalistic and plausible expressions of listless working class life without slipping into melodrama or condescension.
37. Jessica Rabbit (Who Framed Roger Rabbit?)
The Character: She's not bad. She's just drawn that way.
The Actress: The unmistakable husky tones of Kathleen Turner, sending up her own sex-bomb status. But Amy Irving supplied the singing voice and Betsy Brantley was Jessica's live action stand-in. Note: she looks nothing like Jessica Rabbit.
The Performance: The curviest curves and the fanciest fantasy. But Turner walks the tightrope between post-modern joke and genuine allure so well Jessica still appears on Sexiest Movie Star lists despite being a cartoon.
36. Older Daughter (Dogtooth)
The Character: One of three siblings kept in surreal isolation by their parents inDogtooth. Forced sex and animal abuse are normal; the discovery of Rocky andJaws on VHS a life-changing moment.
The Actress: Thirty-something Aggeliki Papoulia, an up-and-coming Greek talent.
The Performance: Raw and subversive, Papoulia has to make the most shocking stuff seem part of her reality. The most shocking thing is how easily she pulls off that illusion.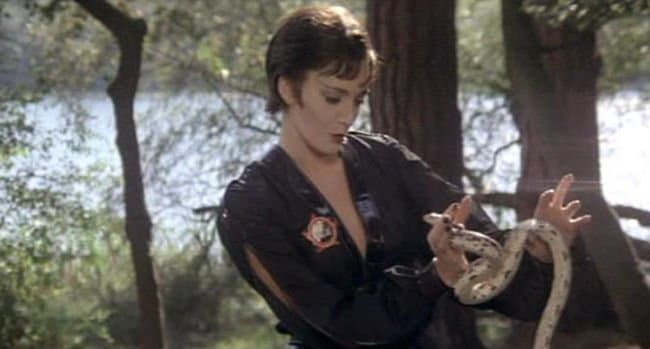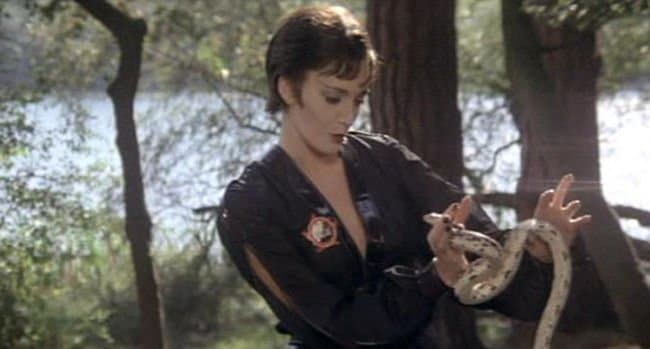 35. Ursa (Superman 2)
The Character: Cruel Kryptonian who follows General Zod on a path of destruction in Superman 2, primarily as an excuse to beat the crap out of men.
The Actress: British telly actress Sarah Douglas beat 600 other hopefuls to the role of Ursa, and survived the behind-the-scenes that saw Richard Lester refilm much of the original footage she'd shot with Richard Donner.
The Performance: No mean feat standing out alongside Terence Stamp and the giant that is Jack O'Halloran. But Douglas achieves it simply by being so fabulously sneery in wreaking havoc.
34. Ann Darrow (King Kong)
The Character: Life imitates art. Ann's an actress who agrees to film an adventure movie on Skull Island, only to become the object of lust for its simian ruler, King Kong, for real.
The Actress: Ah, the vicissitudes of the studio system. When RKO couldn't prise first choice Jean Harlow from her contract with MGM, the role went to its latest signing, Fay Wray. Later Anns were Jessica Lange and Naomi Watts.
The Performance: Inevitably upstaged by her stop-motion star, but it's Wray beauty that sells Kong's love – and her scream who sells his scariness.
33. Betty Elms / Diane Selwyn (Mulholland Drive)
The Character: An aspiring Hollywood actress on the up… or possibly a fantasy her failed Doppleganger. Mulholland Drive is a David Lynch film, after all.
The Actress: Reportedly, Lynch auditioned indie actress Naomi Watts based on a photograph, and cast her after seeing her dolled up and dressed down.
The Performance: A revelation. Watts plays on her lack of recognition by playing Betty as a naive simpleton… and then unleashing unguessable layers of subtlety and range.
32. Scarlett O'Hara (Gone With The Wind)
The Character: Gone With The Wind's Southern belle who doesn't let a rogue like Rhett Butler, or the small matter of civil war, get in the way of getting on with life.
The Actress: The biggest casting call of them all… and anyone who put money on British stage actress and Hollywood virgin Vivien Leigh probably made enough to retire.
The Performance: Faultless in accent and fearless in emotion, it's no wonder critic Andrew Sarris later said "she lives in our minds and memories as a dynamic force rather than as a static presence."
\
31. Coffy (Coffy)
The Character: Foxy nurse-turned-vigilante who uses her sexuality to seduce and destroy.
The Actress: Director Jack Hill had already cast Pam Grier in several women-in-prison movies, so he knew she had the goods to deliver on his blaxploitation thrill-ride.
The Performance: Forget ghettoisation. Grier's fierce determination made her a role model for women of all races.
30. Kym (Rachel Getting Married)
The Character: Recovering drug addict who unwisely decides to work on her twelve-step programme at her sister's wedding, in Rachel Getting Married.
The Actress: Anne Hathaway had already bared boobs in Brokeback Mountainto escape her Princess Diaries past, but this was the role to demolish her good-two-shoes image.
The Performance: With Jonathan Demme shooting off-the-cuff, Hathaway had to live out Kym's self-destructive selfishness. Judging by this year's Oscar ceremony, she still hasn't come down.
29. Trinity (The Matrix)
The Character: The ultimate femme to have around when coping with pre-millennial angst: a kick-ass tech-noir action-hero in shades and leather.
The Actress: Jobbing Canadian actress Carrie-Anne Moss, who snuck into A-list contention because all eyes were on The Phantom Menace and not on The Matrix.
The Performance: Larry Fishburne's too distant, Keanu too Keanu-esque, leaving Moss to provide the film's cool wit. Shame she'd got consigned to sappy love interest by the third film.
28. Lady (Lady And The Tramp)
The Character: Posh spaniel who learns to live footloose and collar-free when she's inadvertently turfed out of the comfort of home and into the care of The Tramp.
The Actress: Silent star Barbara Luddy, who'd switched to radio and hadn't acted on screen for decades. Lady kickstarted a regular paycheque voicing characters for Disney.
The Performance: Luddy's tones capture just the right tone of elegance, but spare a thought for the character design of Joe Grant, whose sketches for Lady had been kicking around since the 1940s.
27. Louise Sawyer (Thelma And Louise)
The Character: The alpha female in Thelma and Louise, whose trigger finger kickstarts a girls' weekend of sex, murder and exploding gas tankers.
The Actress: Written as a younger woman, Ridley Scott went the other way, helped by the fact that Sarandon was both a better, and a sexier, actress in her 40s than anybody else.
The Performance: It's hard to distinguish between Sarandon and Geena Davis, but Susan's wry self-awareness and uncompromised womanhood exemplified the film's neo-feminist credentials.
26. Nina Sayers (Black Swan)
The Character: Ballerina whose meticulous style and girlish naivety are perfect for the White Swan… but can she exude the sexual menace of the Black Swan?
The Actress: Natalie Portman was getting Closer to shaking off her Princess Amidala image, but it took madness and weird lacerations to dispel it entirely.
The Performance: There's Method in Portman's madness, learning those arduous ballet moves and then throwing herself into lesbian clinches with Mia Kunis.
25. Enid (Ghost World)
The Character: A social outcast and proud, Ghost World's heroine would much rather hang around with the weird guy who collects blues albums than be into boys or clothes.
The Actress: Thora Birch was on a high after American Beauty and–more importantly–totally looked like Daniel Clowes' comic-book creation.
The Performance: Still in her teens, Birch's attitude bounces off the screen. Alas, it was all downhill from here.
24. Rosemary Woodhouse (Rosemary's Baby)
The Character: Naive housewife who freaks out when the Satanists next door decide that Rosemary's Baby will be the antichrist.
The Actress: Mia Farrow got the role, despite the objections of director Roman Polanski (who wanted to cast his wife, Sharon Tate) and husband Frank Sinatra, who served divorce papers to her on set.
The Performance: The off-screen turmoil only intensified Farrow's waif-like frailty, to make Rosemary a thoroughly convincing victim.
23. Mrs Robinson (The Graduate)
The Character: The pros and cons of '60s sexual revolution. You get to have an affair with The Graduate, but he ditches you for your daughter.
The Actress: Anne Bancroft had won an Oscar for The Miracle Worker near the beginning of the decade, but Hollywood hadn't quite worked out what to do with her. So despite only being five years older than Dustin Hoffman, she jumped at the chance of a decent part.
The Performance: Some of Bancroft's understandable world-weariness rubs off on Mrs Robinson, who never seems all that happy with either her everyday reality or her extra-marital escapades.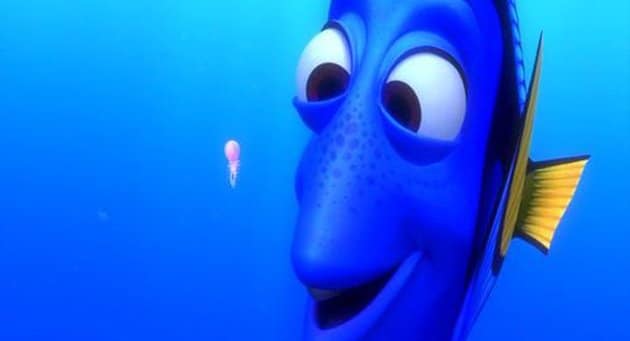 22. Dory (Finding Nemo)
The Character: Yes, there's a fish called a dory. But this Dory's a regal tang. She's probably forgotten that. Lovely girl, of course, but so absent-minded there's little chance of her Finding Nemo.
The Actress: Pixar's ever-flexible approach to voice casting paid off when Andrew Stanton noticed Ellen Degeneres rapidly zig-zagging from subject to subject on a talk show.
The Performance: Degeneres had faced conservative flack ever since coming out in 1997. You can almost feel the liberation as she loses her as a kooky pixellated fish.
21. Veronica Sawyer (Heathers)
The Character: When the pressure of conforming to Heathers rules gets too much, why not try giving your teenage angst a body count? Made nihilistic through sheer boredom, Veronica is Generation X, before Generation X even had a name.
The Actress: Ryder was already a leftfield talent thanks to Beetlejuice, but Michael Lehmann made her a cult heroine for girls who were a little badder than John Hughes ever made them.
The Performance: Nowadays, after the shoplifting and drug troubles, it's hard not to watch Heathers and come to the conclusion that Ryder's tapping into real darkness to channel Veronica's acidic worldview.
20. Mia Wallace (Pulp Fiction)
The Character: Quentin Tarantino's Pulp Fiction dream girl has a eye for fashion, an ear for a tune, and a nose for cocaine… That's not cocaine. Oh.
The Actress: Miramax wanted an A-lister; Meg Ryan was mentioned. Tarantino wanted to create an A-lister, and cast Uma Thurman. Disco.
The Performance: Sardonic and sexy in a very 1990s way, Thurman moves so effortlessly it takes a hypodermic to the heart to remind you Mia is fictional.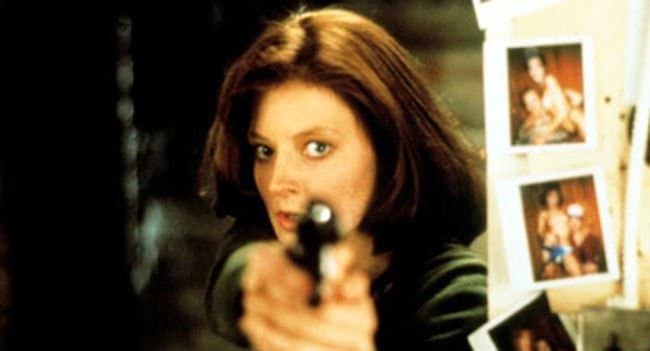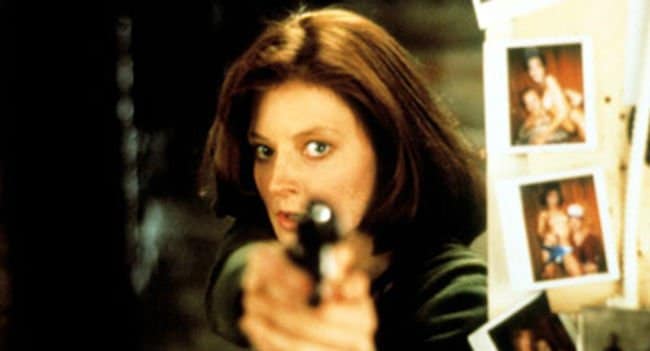 19. Clarice Starling (Silence Of The Lambs)
The Character: The FBI Academy's hottest prospect is also a yokel-made-good plagued by The Silence of the Lambs. One of those qualities is going to her noticed by Hannibal Lecter… but which?
The Actress: Thomas Harris' nerve-shredding novel proved to much for Michelle Pfeiffer. But Jodie Foster had proved in The Accused that she was willing to embrace the extreme and jumped in… although sequel Hannibal proved too much for even her.
The Performance: Clarice attracts undue attention as a woman in a man's world, and builds a frosty exterior to cloak her femininity. Foster, having made her name playing a teenage prostitute and inspired an Presidential assassination attempt by the age of 20, totally gets it.
18. Laurie Strode (Halloween)
The Character: Virginal babysitter who survives Michael Myers' Halloweenbloodbath only to get trapped by a deadlier foe: sequels.
The Actress: Though already acting on telly, Jamie Lee Curtis hadn't made a film. Then again, her mother Janet Leigh had made one that made Jamie perfect casting as a scream queen.
The Performance: Curtis' willingness to play things straight was instrumental in turning potential shlock into genre art. By her return in Halloween H20, she's effectively become the Ellen Ripley of slasher movies.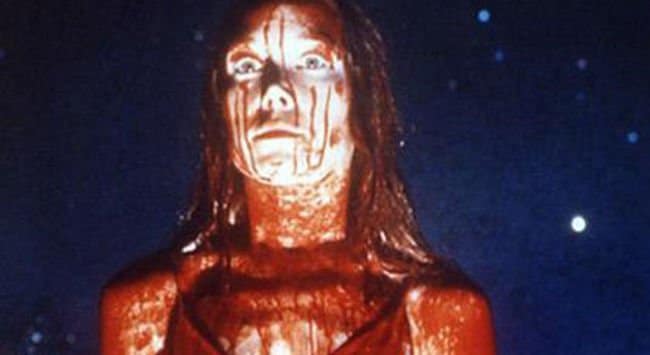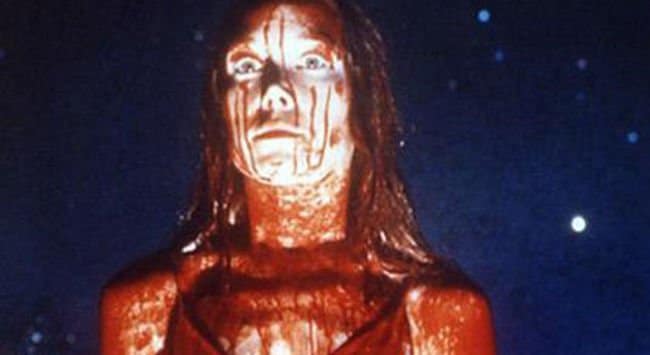 17. Carrie White (Carrie)
The Character: Sure, all teens are troubled, but when your religious crank of a mother hasn't explained puberty, the school bully has targeted you for punishment and you have telekinetic powers, something's got to give.
The Actress: Badlands sensation Sissy Spacek was alerted to the role by her husband, art director Jack Fisk. She wanted it so much she turned up at audition a la Carrie: unwashed and dressed in clothes from her childhood.
The Performance: Spacek anchors Brian De Palma's extravagant visuals with a startling blend of insecurity and intolerance, with probably the greatest death stare in cinema history.
16. Bridget Gregory (The Last Seduction)
The Character: The Last Seduction's unscrupulous femme fatale has more balls than any of the men in her life. She's a post-feminist icon for a post-modern noir.
The Actress: Character actress Linda Fiorentino might have been working for years (including with Scorsese in After Hours) but The Last Seduction proved the very definition of an overnight success.
The Performance: The famous unguarded Fiorentino has lambasted Hollywood conformity so often it's clear she relishes the opportunity to play an out-and-out, totally uncompromised bitch. It's a shame she was ineligible for Oscar consideration, thanks to the film's premiere being on HBO.
15. Catwoman (Batman Returns)
The Character: Spinsterish secretary Selina Kyle unleashes her inner sex kitten after a near-death experience. But, for the sake of this article, it's all about the catsuit.
The Actress: Tim Burton was apparently unfamiliar with Michelle Pfeiffer's work when first choice Annette Bening dropped out due to pregnancy. If Burton had seen The Fabulous Baker Boys, Pfeiffer would have been the first choice.
The Performance: Pfeiffer takes such delight in prowling through the film you have to wonder if she's acting out some private fantasy. If only Halle Berry had done the same. C'mon, Hathaway, make it two out of three.
14. Matilda (Leon)
The Character: Ordinarily, Leon the milk-drinking hitman would be the coolest character in his film. But not when there's a 12-year-old girl who wants to be a hitwoman.
The Actress: Luc Besson cast promising acting talent Natalie Hershag, necessitating a swift name-change to adopt her grandmother's maiden name, Portman. What happened next? See entry #26.
The Performance: Portman's was the most gobsmacking child performance since Jodie Foster in Taxi Driver. Wise enough beyond her years to mix unsettling coquettish charm with single-minded intensity, she instantly marked Mathilda – and Portman – as one to watch.
13. Lisbeth Salander (The Girl With The Dragon Tattoo)
The Character: The literary sensation of recent years, Stieg Larsson's pierced punk avenger – The Girl With The Dragon Tattoo herself – overcomes the most appalling of odds to bust heads in the name of justice.
The Actress: Already acclaimed in her native Sweden, the Millennium trilogy made Noomi Rapace a global art-house star who's now on the Hollywood A-list inSherlock Holmes: A Game of Shadows and Prometheus.
The Performance: Rapace's perfectly calibrated blend of rage and vulnerability has transformed a cool character on the page into an on-screen phenomenon. Rooney Mara has her work cut out.
12. Jackie Brown (Jackie Brown)
The Character: Middle-aged air hostess and drug mule who gets a chance to kick back against the system and, perhaps, find a new love in her life.
The Actress: Tailor-made as a career comeback for one-time blaxploitation icon Pam Grier, to the point Tarantino changed the ethnicity of Elmore Leonard's original character.
The Performance: Grier's still got that no-nonsense Foxy Brown vibe. But she teases out the unspoken years of drudgery in Jackie's story to underpin her triumph with a core of plaintive emotion.
11. Eli (Let The Right One In)
The Character: A 12-year-old with a bit of a Goth thing going on… or a 200-year-old vampire damned by her addictive craving for blood?
The Actress: Open casting brought Lina Leandersson to Let The Right One Indirector Tomas Alfredson's attention. But he overdubbed her with deeper-voiced actress Elif Ceylan to underscore the disconnect between Eli's appearance and her actual age.
The Performance: Forget the voice. Leandersson's unnervingly still performance is what mesmerises: at once a confident old-timer and yet still somehow a child when it comes to forging human relationships.
10. Sugar Kane Kowalczyk (Some Like It Hot)
The Character: How to torment two guys in drag who need to keep their cover intact? A girl so sweet you can't help liking her… and sexy as hell singing 'I Wanna Be Loved By You' in a diaphanous gown. Some Like It Hot, indeed.
The Actress: Billy Wilder had suffered agonies while filming The Seven Year Itchtrying to get Marilyn Monroe to remember her lines. But he still knew the effort of hiring Hollywood's biggest star was worth it.
The Performance: Monroe famously studied Method acting during the late 1950s, something that made her the butt of cruel Hollywood jokes. But she mined her troubled personal life to add a tangible air of sadness to counterpoint her exquisite comic timing.
9. Hildy Johnson (His Girl Friday)
The Character: Anybody who knows classic play The Front Page, where Hildy's fast-talking reporter is a man, is in for a shock. In the best change-to-a-remake ever, in His Girl Friday Hildy's editor Walter Burns is also her ex-husband.
The Actress: Rosalind Russell was furious that Howard Hawks asked half a dozen actresses to play the role before her… Fortunately, that's the attitude Hawks was after.
The Performance: Russell, afraid her dialogue wasn't as good as co-star Cary Grant's, hired a writer to beef up her lines. So when Hawks encouraged ad-libs, she's already perfected her hundred-word-a-minute zingers.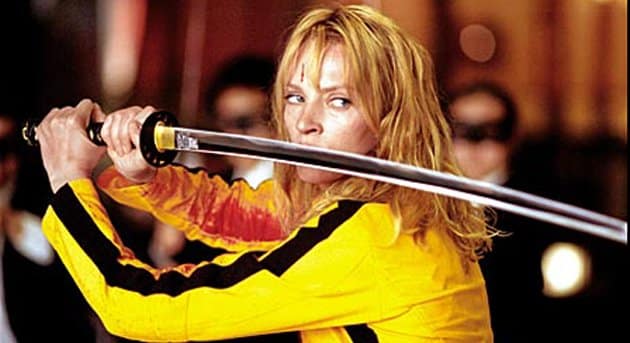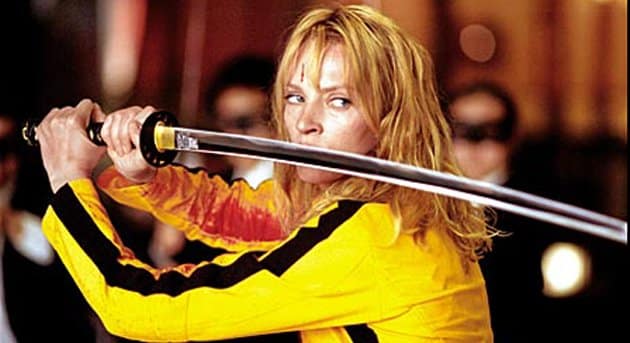 8. The Bride (Kill Bill)
The Character: Take the battered archetype of countless rape-revenge horrors, give her the fighting spirit of martial arts movies, the laconic amorality of Spaghetti Westerns, and a very cool yellow tracksuit… and voila.
The Actress: Uma Thurman began creating her Kill Bill character with Quentin Tarantino on the set of Pulp Fiction, so this decision never even got as far as a casting director – despite the wasted potential (Batman and Robin, The Avengers) in the interim years.
The Performance: Thurman's statuesque figure and wry death-stare made compelling action a given. What was more unexpected was the subtlety with which Thurman stripped away The Bride's iconic poise to reveal the tragic, vulnerable figure of Beatrix Kiddo beneath.
7. Hermione Granger (Harry Potter series)
The Character: A clever clogs whose intelligence helps her do cool tricks with a magic wand, Hermione is this generation's finest girl-geek. Don't believe us? Give it ten years, and Hermione will be even higher up this list.
The Actress: Hundreds auditioned, but stars will out. So it was that nine-year-old Emma Watson, without a professional credit to her name, bagged the role of her short lifetime.
The Performance: We've all seen Hermione grow up thanks to Watson, and that brings layers Rowling never dreamed of. Who would have thought the precocious kid of ten years ago would become the remarkable woman who brought such tender realism to The Deathly Hallows: Part 1?
6. Dorothy Gale (The Wizard Of Oz)
The Character: The girl who dreams of getting away from boring sepia reality and is duly whisked away into a Technicolor fantasy… only to get there and realise maybe, actually, there's no place like home. We've all been there, right?
The Actress: Child star Judy Garland was only second choice for The Wizard Of Oz (behind Shirley Temple) but the role defined her all the way to her tragic early grave.
The Performance: Wide-eyed with wonder, Garland roots the craziness – Munchkins! Scarecrows! Flying monkeys! – with homely grace and sincere emotion. Dorothy could so easily get lost in the mix, but be honest: Garland has you hooked from the first notes of 'Over The Rainbow.'
5. Princess Leia Organa (Star Wars)
The Character: Royalty turned revolutionary, a capital-L Lady with a laser gun in her hand and a soft spot for rogues. Cool, even before you know she also has Jedi blood.
The Actress: Plenty of great actresses auditioned but there's a pleasing symmetry in the fact that novice Carrie Fisher was hired at the same age (19) her mother Debbie Reynolds was cast in Singin' In The Rain.
The Performance: Unlike the shrinking violets of B-movie sci-fi, Fisher's Princess won't get shit from anybody. Probably the fire is the actress' reaction to the indignity of having to put her hair into bagels and tape down her breasts. Her eventual reward? Flowing locks and a metal bikini.
4. Clementine Kruczynski (Eternal Sunshine Of The Spotless Mind)
The Character: Rainbow-haired kook so impulsive she'll commit to wiping the memory of a bad romance, but so free-spirited she'll fall in love all over again to enjoy the Eternal Sunshine Of The Spotless Mind.
The Actress: Kate Winslet was already probably the great dramatic actress of her generation. Michel Gondry took one look, ditched the corset, dyed her hair and got her to funny up.
The Performance: A liberated Winslet gives more of herself to Clementine than any other role. Probably because, for once, the Titanic gal is waving not drowning. Her sheer force of personality turns Jim Carrey's memory wipe into an existential hell.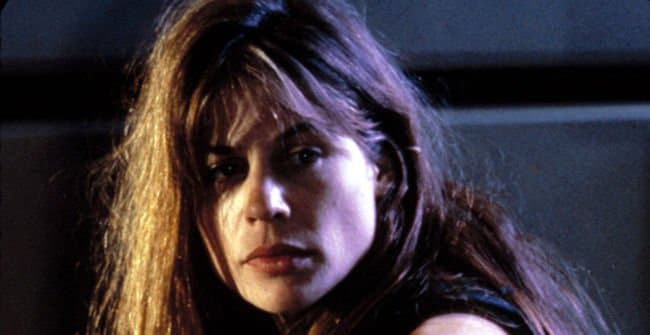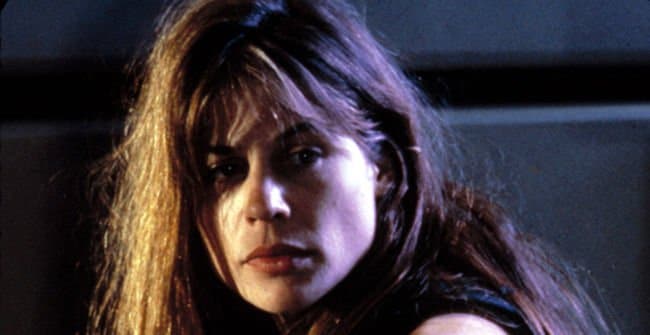 3. Sarah Connor (Terminator)
The Character: Mulleted suburbanite, or heroine of the revolution? Amazing the effetimey-wimey shenanigans with a robotic killer and a hot stud from the future will do.
The Actress: Children of the Corn predated The Terminator, but Connor was the role that pushed Linda Hamilton into sci-fi aristocracy and a regular gig opposite Ron Perlman on TV's Beauty and the Beast.
The Performance: "Are you Sarah Connor?" By the end of The Terminator, Hamilton has left no doubt she's the legend of Earth's post-apocalyptic future. Even so, it's punch-the-air time when we find out just how bad-ass she's become in T2: Judgement Day. Sorry, Lena Headey.
2. Annie Hall (Annie Hall)
The Character: The ultimate 'one that got away,' Annie's ditzy charm and Boho chic make her the most idealistic – but still realistic – of romcom women.
The Actress: A no-brainer. Not only was Diane Keaton Woody Allen's one-time lover and regular co-star, but he named the part after her (she was born Diane Hall).
The Performance: Woody Allen had originally intended to make a three hour drama called Anhedonia, but it quickly became clear that Keaton's charisma was driving the film into a tenderer, more romantic direction. The Academy agreed: Best Actress was in the bag.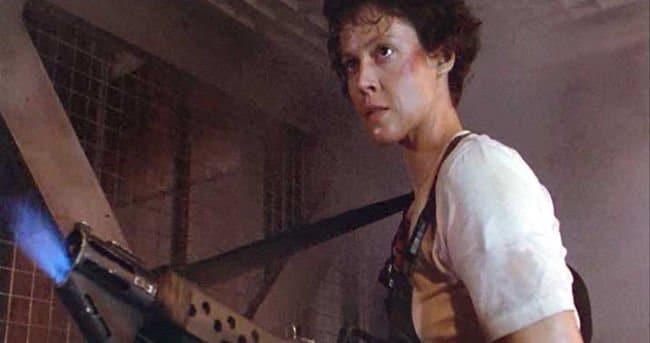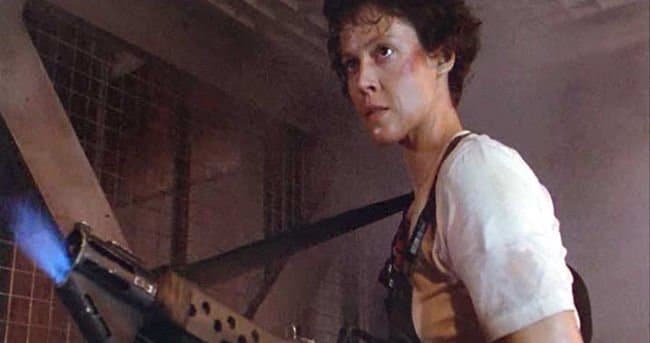 1. Ellen Ripley (Alien)
The Character: Survivor. Warrior. Saint. Mother. Woman.
The Actress: Ripley Scott needed a relative unknown capable of becoming the surprise heroine when her Nostromo crewmates got chomped. The sets were still being built when Sigourney Weaver, with only a fleeting role in Annie Hall on her film C.V., wowed during screen tests.
The Performance: Weaver brought both Hawksian toughness and feminine vulnerability to Ripley, but the real greatness came later. Never has a female character grown so much, over so many films – something acknowledged when Weaver earned an Oscar nomination for Aliens.
Can you please share?
If you liked this post, I'm sure your friends would appreciate it as well. I worked hard on research, writing, images and editing and the truth is that I only earn from sponsors. If you'd like to say thanks, I would highly appreciate it if you could simply share on Facebook.
How simple is it to share? Just click on the blue share button here below (don't worry, you will be able to see how it looks first):
Thank you!
More from Briff.me
Assuming that you're a real fan of the movies, don't miss this exclusive post featuring surprising facts and amazing behind the scenes photos from the epic movie TITANIC.
This list of the 100 greatest female characters in movies was curated and edited with the help of Google. Some of these brilliant photographs are shared all around the social web. If you find your very own photo or simply want to add specific credit – sure! Simply drop us a line and we'll be happy to add the details. Special thanks for credit go to Games Radar (link) for editing the great trivia facts and stories.
Here at Briff.me, knowing that our precious time together on Earth is waaay too short for a long feed, we bring you the best of the best, like this special briff about female characters. If you want to get more posts like this, click like on the Briff.me Facebook page.
Liked this Briff? Click a button to Share…