Can you spot the seal among the penguins?
40 must-share laugh-out-loud photos of animals crashing a photo… Don't miss the quotes below. Enjoy!



I dream of a better tomorrow, where chickens can cross the road and not be questioned about their motives.
Who did you call crazy?


If you want someone who will listen to you every time, do everything you tell them to do, and always be there for you for better or for worse, get a dog.
Who did you call a whale?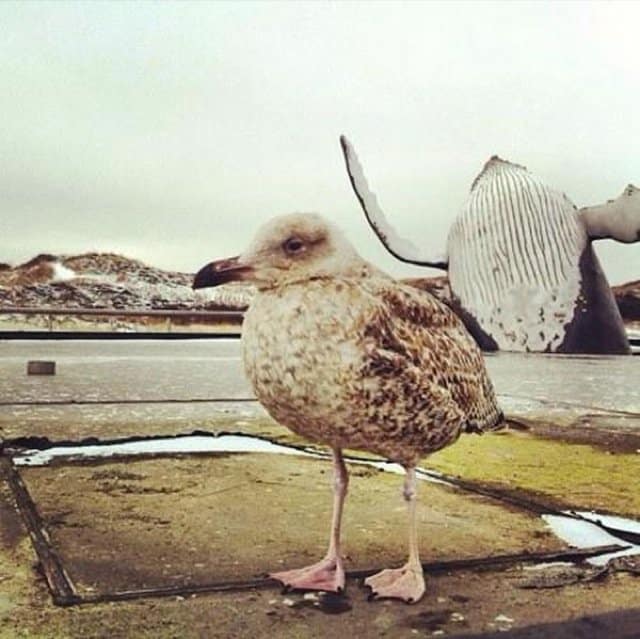 Dogs feel very strongly that they should always go with you in the car, in case the need should arise for them to bark violently at nothing, right in your ear.
Look who's coming to revenge…


A zooology teacher asks the class 'What is the one animal in the jungle that a lion is afraid of?' The class answers: a lioness.
Hello! Hello!


Outside of a dog, a book is man's best friend. Inside of a dog it's too dark to read.
The Dictionary Definition of: Animal Photobomb

A horse is dangerous at both ends, and uncomfortable in the middle.


The hardest part of trying to steal one sheep is stopping the rest of them from following.
It's a bird, it's a plane… No, it's a cat!

You can teach a cat to do anything that it wants to do.
We're so cute, but don't look behind…


Two fleas are coming out of a bar when one asks the other 'Do we take a dog or do we walk home?'
Caption this photobomb yourself:

If you pick up a starving dog and make him prosperous he will not bite you. This is the principal difference between a dog and man.
Yes, it's a giant shark!

What are the two magic words that you can always use to make a shark happy? "Man Overboard!"
French kiss anyone?


The best way to show a giraffe your love is to knit a scarf for it.
Excuse me for just a second…

Some people talk to animals. Not many listen though. That's the problem.
Are you looking for me?

I am fond of pigs. Dogs look up to us. Cats look down on us. Pigs treat us as equals.
Big Smile You Two :)
5
55
I ask people why they have deer heads on their walls. They always say because it's such a beautiful animal. There you go. I think my mother is attractive, but I have photographs of her.
Hmmm…

What's the difference between a cat and a flea? Cats can have fleas, but fleas can't have cats.
Hmmm… Take 2!

How do you stop a cat from scratching your furniture? Give her scratch and win lotto tickets.
Spot the Gorilla!


What's happening with your phone, every time I call you it says 'The subscriber you're calling is a monkey, please contact the zoo.'
Who's Up Side Down?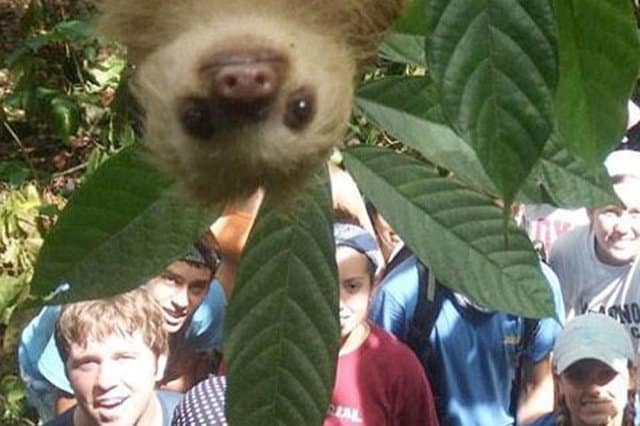 A dog is the only thing on earth that loves you more than he loves himself.
Up Side Down… Take 2


The animals of the world exist for their own reasons. They were not made for humans…