100. Inglourious Basterds (click next below for the top 100)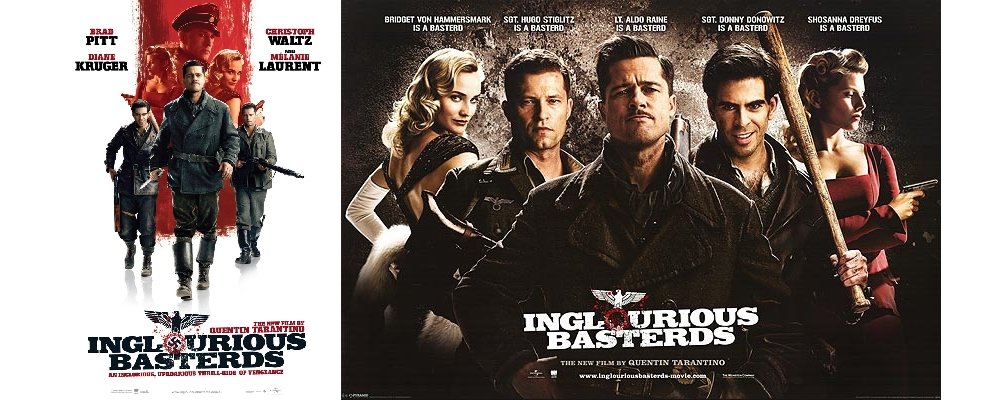 Story:
In Nazi-occupied France during World War II, a plan to assassinate Nazi leaders by a group of Jewish U.S. soldiers coincides with a theatre owner's vengeful plans for the same.
Details:
Director – Quentin Tarantino, release – 2009, starring Brad Pit, Diane Kruger and Eli Roth .
Did You Know? In a roundtable discussion with Brad Pitt and Quentin Tarantino, Tarantino said that Til Schweiger, being born and raised in Germany, had always refused to put on a Nazi uniform for a film role. The only reason he agreed to for this film was because he got to kill Nazis.
Click Next: To browse the list of the best 100 movies ever, as ranked by 1 million voters, click next –>