Drunk Fail – How did this great party end?
These guys all went happy to the party. Drinking was a big part of it. And it ended… Well, maybe they drank too much. Going through the funniest drunk fail photos, I wonder if they still went to the next drinking party. The winning drinking fail photo is all the way down – scroll with caution…
Funny Drunk Fail Party
The party started very well, drinking and dancing. Sounds familiar?
After a few shots, even the prettiest girls look a bit different.
The Search for the Toilet
Some of the top drunk fail moments get us very close to the toilet. We wanted to do something else, but…
Yep, drinking brings us very close to the toilet. Sometimes not in the right position.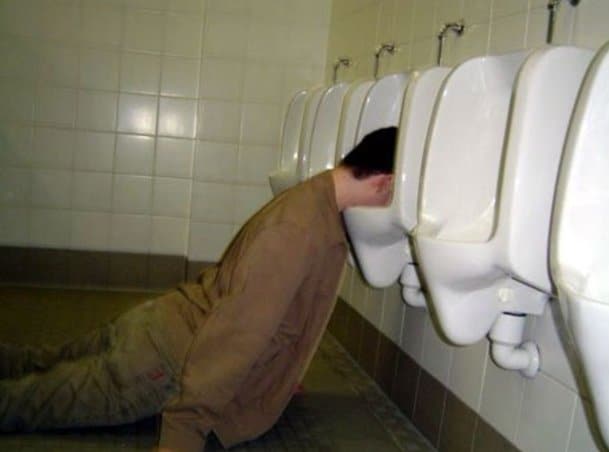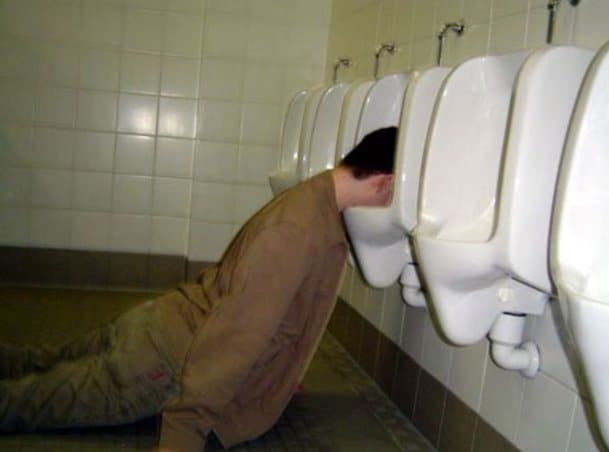 The End of the Drinking Party
Thanks to smartphones and cameras, we finally know how we look after a night of drinking.


Such a great way to start the New Year…
OK. I remember going to the New Year's Eve party. I remember deciding not to drink and drive. So I wanted to call a taxi… Where's the phone booth?
Friends Help Out with Funny Drunk Fails
You can always trust your friends to help out when you drank too much.
And friends can be so creative. Thanks guys!
Lucky for you, they had a camera to catch your epic drinking fail moment.
Drinking fails can lead to artistic moments, like these bottles. How many times it took to get to this result?
Finally home, after a drinking night, I rushed into the room to fall on the bed. Oops, I forgot to open the door. Oh, and missed the bed. One of the best drinking fail photos of the year.
And we have a winner, the best drunk fail moment of the year… Where did the party go?

More from Briff.me
This collection of funny drunk fail moments was curated and edited with the help of Google. Some of these brilliant photos are shared all around the social web. If you find yourself in a photo (and admit it) or just want to add specific credit – sure! Simply drop us a line and we'll be happy to add the details.
In case this post got you a little too drunk and you need a real laugh, check out this hilarious video of a BBC reporter who gets high on TV. Very funny!
Here at Briff.me, knowing that our precious time together on Earth is waaay too short for a long feed, we bring you the best of the best, like this special briff about drinking fail moments. If you want to get more posts like this, click like on the Briff.me Facebook page.
Liked this Briff? Click a button to Share…