Merry Christmas – Original Greetings
The winter holidays are here and I wanted to greet all of the Briff.me readers with best wishes. And you know, not just the ordinary Merry Christmas… I wanted an original Merry Christmas card or greeting. So I sat down to scribble a little and a beautiful Merry Christmas Doodle came out… Nah. Just kidding. I couldn't draw these lovely Christmas doodles myself even if my life depended on it. But I sure did researched and looked very hard to find them for you! Feel free to share them… Merry Christmas!
1. Original Merry Christmas Greetings
I found this brilliant detailed doodle here. Very nice!
2. Original Merry Christmas Doodle
With those cute chubby faces and traditional black and white touch, found here, this is simply a great doodle.
3. It's the perfect Ho Ho Ho Doodle
Need I say more than Ho Ho Ho? Found here and added the needed Christmas colors to this collection of original Merry Christmas cards.
4. Yet another great Christmas Doodle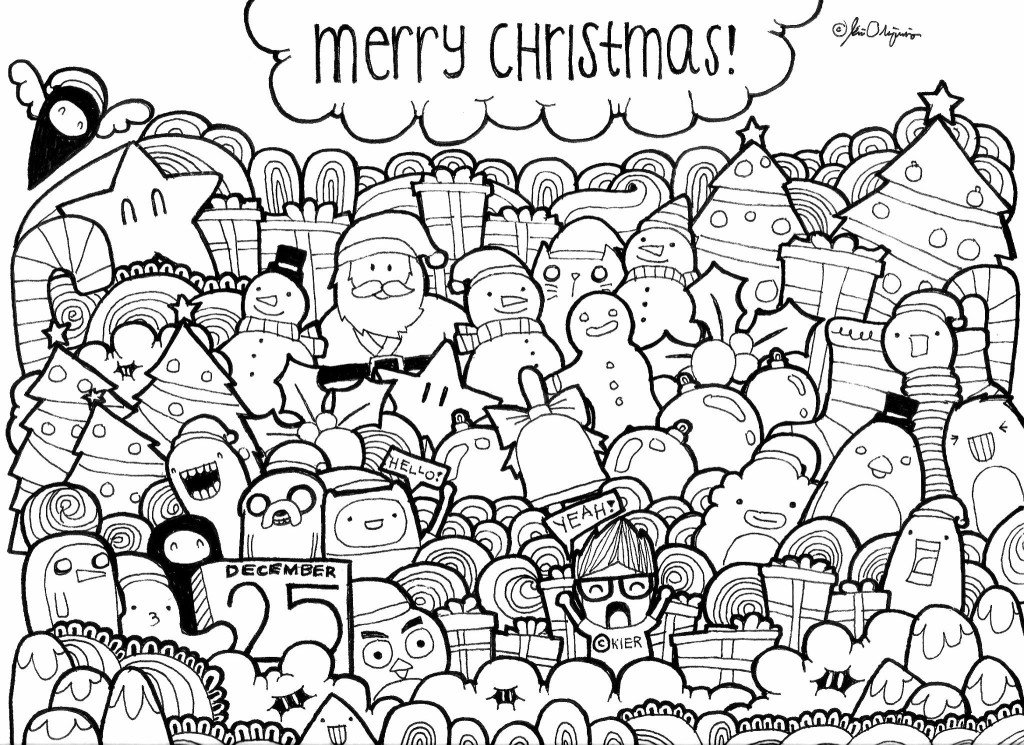 And finally, this doodle that I found here made me feel like it's time to go home to my own family. Merry Christmas friends!
More from Briff.me
Perhaps you knew this and perhaps it's new to you, but Christmas is celebrated during one of the shortest days of the year. Meaning that at least in North America and Europe, it has the fewest hours of daylight. This fact could explain why we celebrate with so many Christmas lights, right? And so, it turns out that many cultures around the globe have their very own celebration with lights during this period. Check out this lovely post about Lights Festivals.
Here at Briff.me, knowing that our precious time together on Earth is way too short for a long feed, we bring you the best of the best, like this special briff about original Merry Christmas greetings and doodles. Want to get more posts like this? Please be sure to like the Briff.me Facebook page.
Liked this Briff? Click a button to Share…