Old Sports – Before the Technology Domination
We love to play and watch sports for many decades, and yes, it was possible to enjoy football, baseball, basketball, golf and athletics before technology took over. My favorite is bowling at #11, where kids had to line-up the pins. And yours? Hope you enjoy these old sports photos.
1. Vintage fencing with no electronic buzzers
2. Athletes could jump high with no cameras
3. Although the style of high jump did change a bit…
4. Jumping over hurdles wasn't easy even then
5. Lucky us, the outfits at the Olympics did change over time
6. The 1908 London Olympics brought us many old photos of vintage sports… Wow!
7. This is the winner of the hammer throw contest at the 1908 Olympic games
8. The old pommel horse from the 1908 games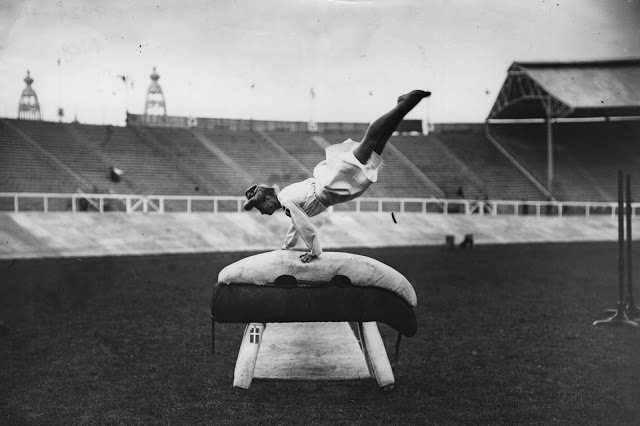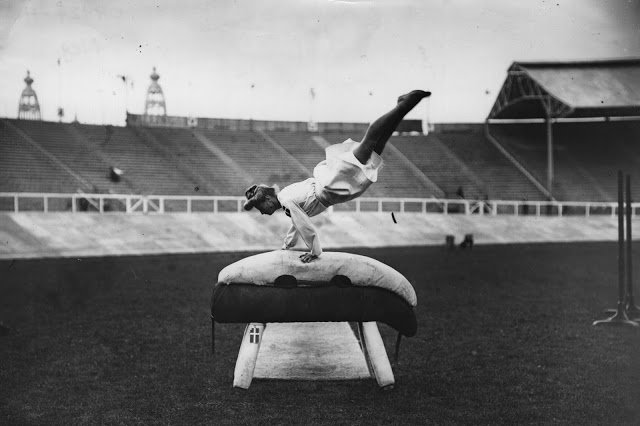 9. Except for the hat, shot put looks quite the same even 106 years later
10. Women archery has changed, don't you think?
11. Old bowling before technology – kids had to line-up the pins every time
12. Vintage basketball with sexy uniforms
13. This photo is not that old, but I had to include it. Do you recognize? (answer below)
This couple is Bill Clinton and Hillary Rodham playing volleyball in 1971…!
14. A little older sport photo, not the Clintons
15. This is a first version of a GPS for cross country racing before advanced technology, some kind of a rolling map machine
16. An old sports collection must include a vintage football photo, such a nice helmet
17. Formula 1 before technology, well at least some technology. It was fast even then
18. Vintage golf was probably slow and accurate
19. Old ice hockey photo from ancient history
20. Weird motorcycle racing from 1931
21. The finish line was once an actual line and not a camera shot
22. Very old sports – this is Soccer Sheffield F.C., established in 1857
23. Creepy swimming hat from times sports were not on TV
24. Not Serena Williams, vintage tennis photo
25. This is Boston in 1909 proving vintage baseball was exciting
26. Finest of old sports photos with vintage baseball: New York Yankees Lou Gehrig and Joe DiMaggio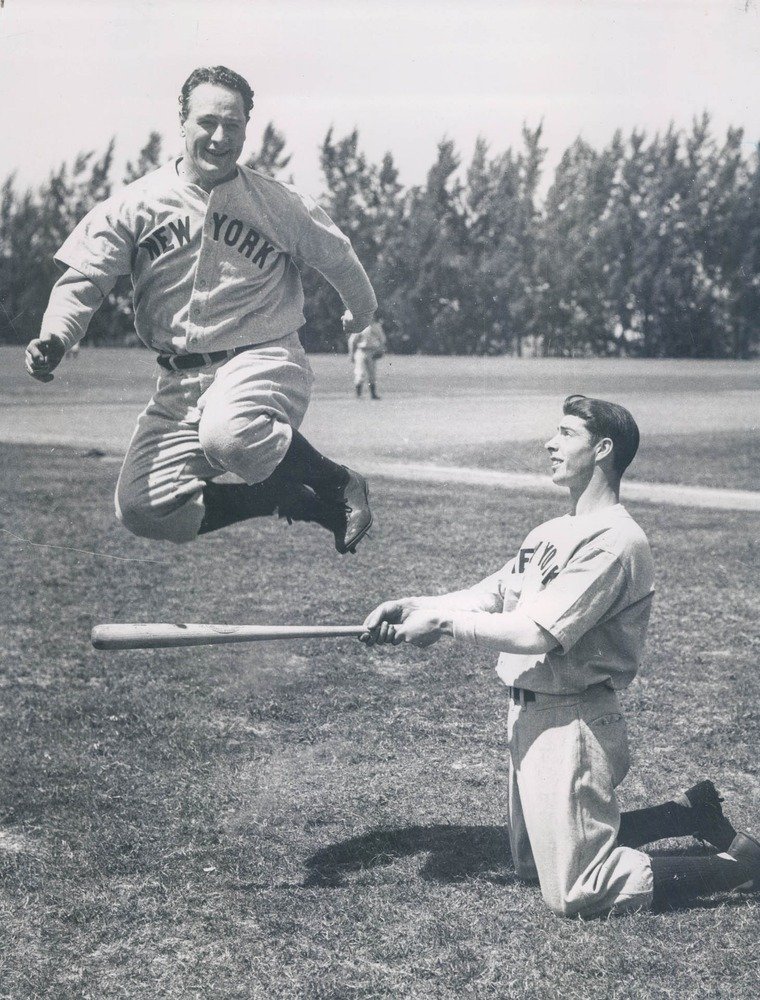 27. Less famous, much older basketball photo
28. Vintage football before the technology took over the game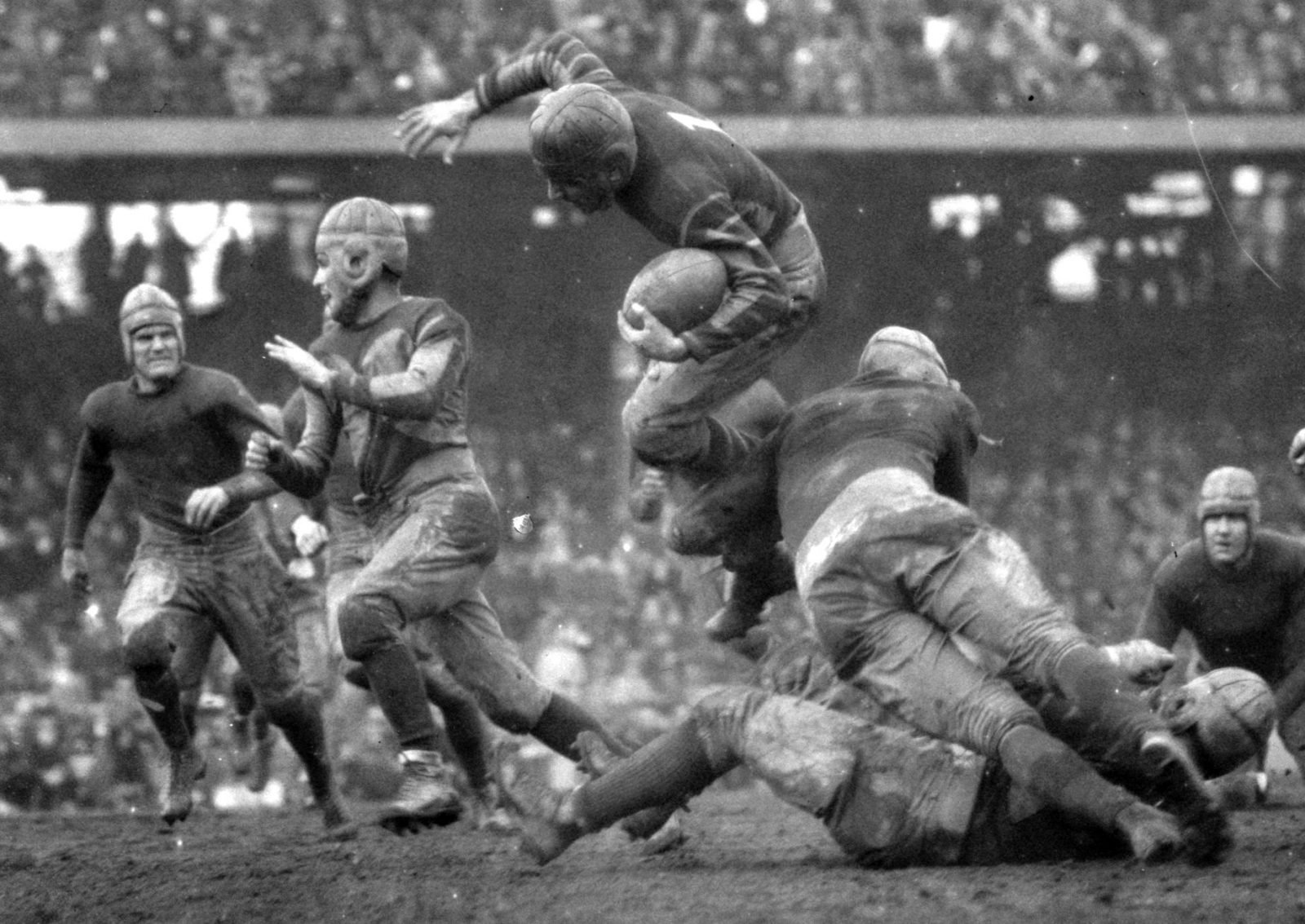 29. Love these women playing golf with vintage clothing – they are having fun!
Old Sports Photos go Viral
The old sports vintage photos in this post were edited and found on Pinterest and as you can imagine, it wasn't easy to locate the original rights owners. We will be happy to write and give detailed credit, so if it's you – please contact us with the details, and we're highly interested in the story behind the photos as well.
Here at Briff.me, knowing that our time together doing and watching sports on this planet is waaay too short for a long feed, we bring you the top posts only from around the social web, like this viral briff with old sports vintage photos from the time before technology. If you want to see more posts like this on your Facebook feed, please like the Briff.me Facebook page.
Liked this Viral Briff? Click a button to Share…