Lego Cake Ideas – Creativity for any Occasion
Kids, adults and everyone in between love Lego. And we all love cakes to celebrate birthdays, weddings and holidays. And so the challenge of creating a Lego cake is something that is bound to happen to so many of us. Here are 14 photos of Lego cakes to get you inspired. I kept my favorite birthday cake idea for last – all the way down. Yummy!
1. Classic Lego Cake
This is not an easy one and yet has it all – the Lego is inside the cake, the classic Lego characters, the overall look… Lovely!
2. Homemade Lego Cake
Even with the toy crane, you can see that this fantastic cake with Lego was done at home – you can do it too!
3. Lego Movie Cake
A new generation of Lego lovers came to be with the release of the Lego Movie and the mixture of characters. The cakes now require adjustments as well.
CLICK NEXT TO BROWSE
4. Meet Emmit from Lego Movie on a Cake
This is the main character from the Lego Movie and the star of many new birthday Lego cakes.
5. Funny Cake with Lego Emmit
For bigger kids, humor can make a Lego inspired cake even more fun. It doesn't have to be professional or serious. This is a homemade cake!
6. Lego Ninjago Cake Idea
Lego is much more than simple connecting pieces, it comes with stories and TV series like Ninjago. The creative Lego cake ideas can include the favorite stories as well.
7. Lego Cake Pops
When you need to make a cake with Lego, think about cake pops as a good option. Here's an example with Ninjago cake pops.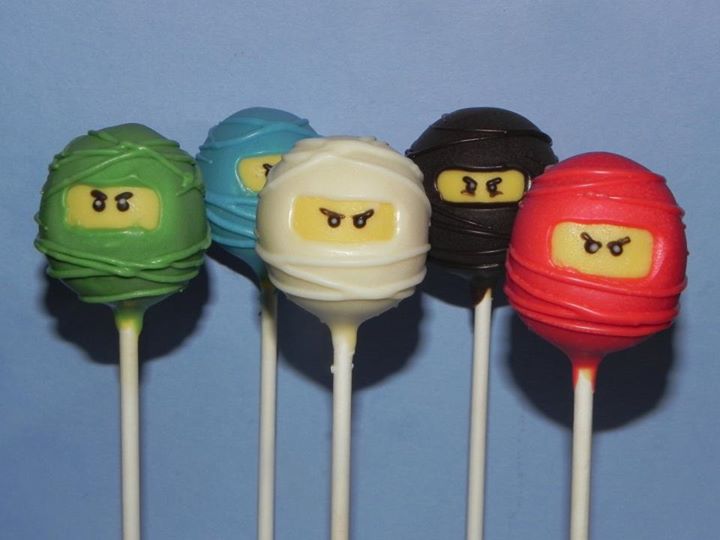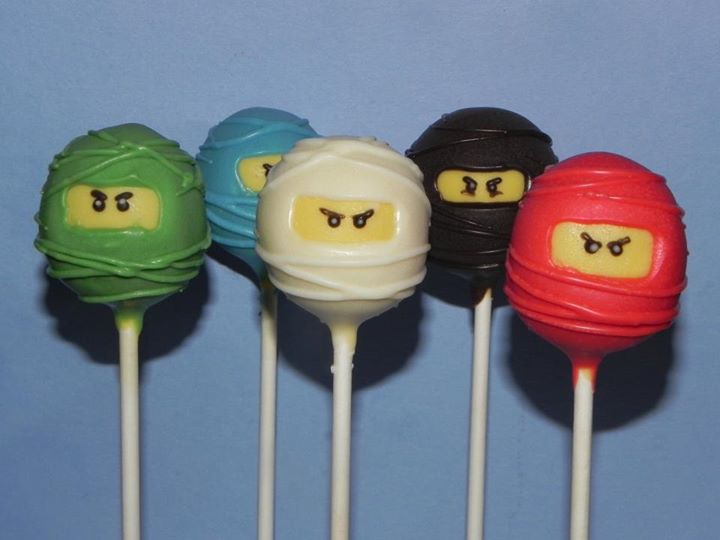 8. Pink Lego Cake – Not Just Girls
All kids love Lego, both girls and boys. I don't like the fact that people think that girls need pink Lego or pink Lego cakes. Don't miss the Lego instructions from 1973 telling parents to treat boys and girls equally, from a belssed era when colors were gender neutral.
9. Lego Superheroes Cake Idea
Another relatively new Lego set world is with the Marvel Superheroes and of course they can jump on birthday cakes.
10. Lego Star Wars Cake Idea
My all time favorite movie Star Wars had also partnered with Lego to create amazing sets. Many kids love these Lego sets and they can be great cake ideas for a Lego themed party.
11. Stormtrooper Cake
I don't expect this to be done at any home kitchen, but had to include it for inspiration for Lego Star Wars cakes. Wow!
12. Edible Cake with Lego
Yes, after all we're talking about actual cakes that needs to be eaten. I love this example.
13. Happy Birthday with Lego
For a 3-year old or bigger kid, a Lego birthday party is a dream come true, and so is this cake, right?
14. Best Lego Cake Idea
This is my favorite. While simple, it stands out as both delicious and beautiful. Enjoy!
Lego Cake Photos go Viral
We wait an entire year for the birthday party, dreaming, planning… and then it can be over in just a couple of hours. So we just have to share the excitement with our friends and family. And the cake is a big part of it. If you've worked 2-3 days to plan and create an amazing Lego inspired cake, you are sure to take a few pictures and post them on your choice of social network. And other people give the likes, many of them. No wonder this kind of list goes viral. The cake photos in this post were mostly found on Pinterest and we will very happy to give detailed credit to the cooks and owners. Please drop us a line and contact us with the details, and congratulations!
Here at Briff.me, knowing that our precious time together on Earth is waaay too short for a long feed, we work hard to bring you the best posts only from all around the social web, like this viral briff with creative Lego cake ideas. If you want to see even more posts like this one on your Facebook feed, please like the Briff.me Facebook page.
Liked this Special Briff? Click a button to Share…