Elephant Painting Elephant
This is simply amazing. This video shows an elephant actually painting with its trunk. And what is the elephant painting? Well, another elephant. In case you missed it, the video is worth watching, you've never seen anything like it. To watch the video, scroll all the way down. But first, what did the muscle guy did to the elephant?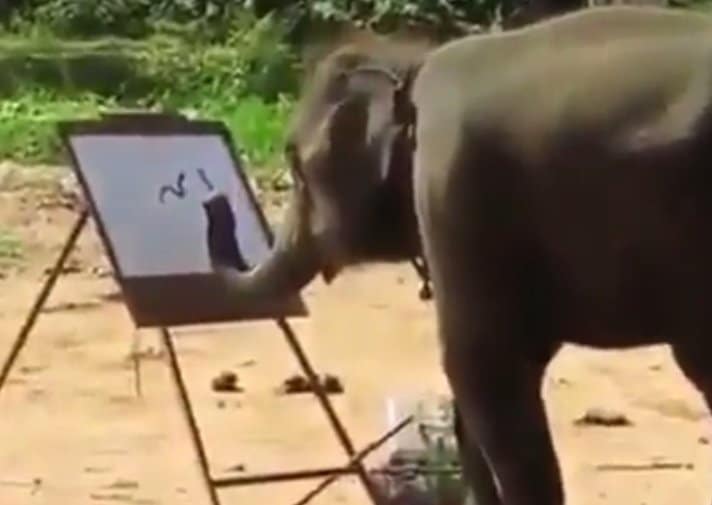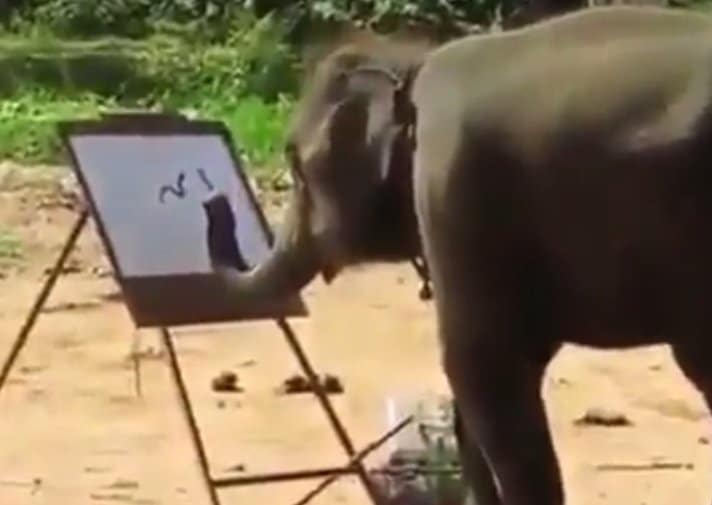 Meet the Muscle Man
Meet Kali Muscle, a true muscle guy with over 600,000 fans on his Facebook page. He mostly shares wisdom quotes and photos of himself working out. He is an impressive guy as you can see in his profile photo here. But how is he connected to the smart elephant?
Muscle Man turns Elephant Viral
One day in September, it was the 27th, Kali Muscle shared with his fans the video of the elephant painting an elephant, not exactly his regular stuff, and he wrote: "Most amazing thing I've seen in a while! MUST WATCH!!". And his fans watched. And shared on. And by now, this video has a staggering number of 24,722,985 views and growing fast!
How did this video, certainly special but not out of this world, got over 650,000 shares? It was probably posted before elsewhere, Kali didn't shoot the video himself, but only his version spread all over the social web. The secret behind the viral effect of videos is yet to be revealed. As it goes for this smart elephant, it took a very strong man to introduce it to the World and turn its art into a viral bomb!
The Video: Elephant Painting an Elephant
Likes: 227,105+ | Shares: 659,664+ | Source: Elephant painting elephant
Here at Briff.me, knowing that your time on this planet is waaay too short for a long feed, we bring you the best of the best with top posts only, like this viral story of the painting elephant and the muscle man. Stay connected? Please like the Briff.me Facebook page.
Liked this Viral Briff? Click a button to Share…