Dog Rescue Photos Restore Hope
You won't recognize these dogs in the before and after photos. These dogs were picked up from the street and rescued. And from the lowest point of misery they received true love and care. These dog rescue photos are not easy to watch but they sure do restore hope and faith in human kind.
Before and After Photos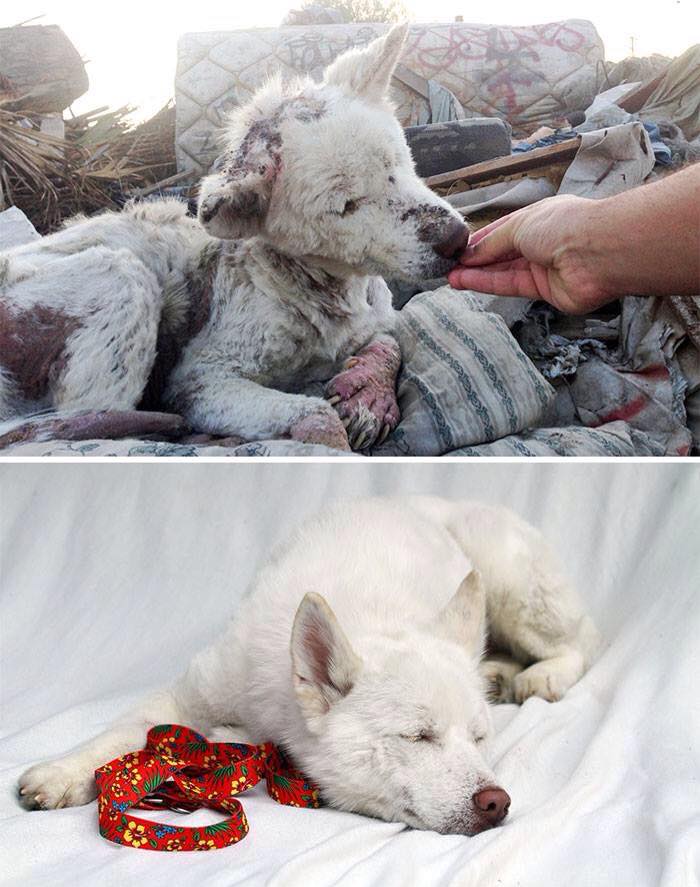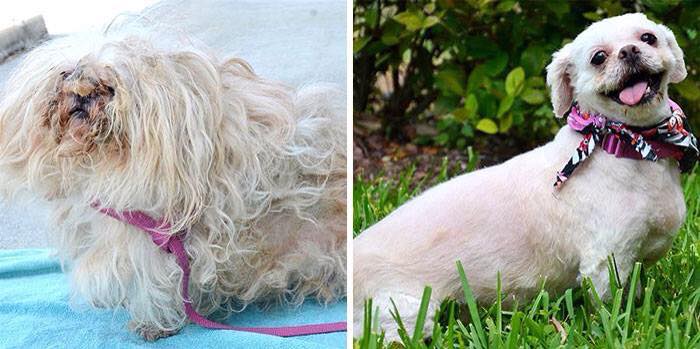 Hope for Paws
For many more stories, videos and photos of saving animals, pets and especially dogs that were abused, check out Hope for Paws. This organization was founded by a couple, Audrey and Eldad Hagar, who has been fostering hundreds of animals in their home for several years. They created Hope for Paws to help pets and animals who sadly suffer and die every year because of negligence and abuse.
More from Briff.me
This collection of dog rescue photos was edited picked up from an Israeli Facebook page here. If you found you're own photo here and want detailed credit – sure! – just drop us a line and we'll add it.
In case this post got you a little sad and you can appreciate a laugh, check out this hilarious video of a BBC reporter who gets high on TV. Very funny!
Here at Briff.me, knowing that our precious time together on Earth is way too short for a long feed, we bring you the best of the best, like this special briff about dog rescue photos that restore hope. Want to get more posts like this? Please be sure to like the Briff.me Facebook page.
Liked this Briff? Click a button to Share…