Romantic Kiss for the Perfect New Year's Eve
Romantic Kiss? Give it your best! For New Year's Eve and for any other romantic moment, kissing is an inherent part of love. Are you doing it right? Happy New Year!
New Year's Eve Party Kisses
There are several different types of kisses on that first moment of the New Year. Kissing with a friend, kissing your crush or even a random kiss with a stranger. Any kiss goes on New Year's eve, although I prefer my significant other. And in the absence of one, my dog is also an option. Anything goes, as long as we get to kiss!
It seems like New Year's Eve kissing has been with us for many years.
Why not throw some confetti for the extra effect?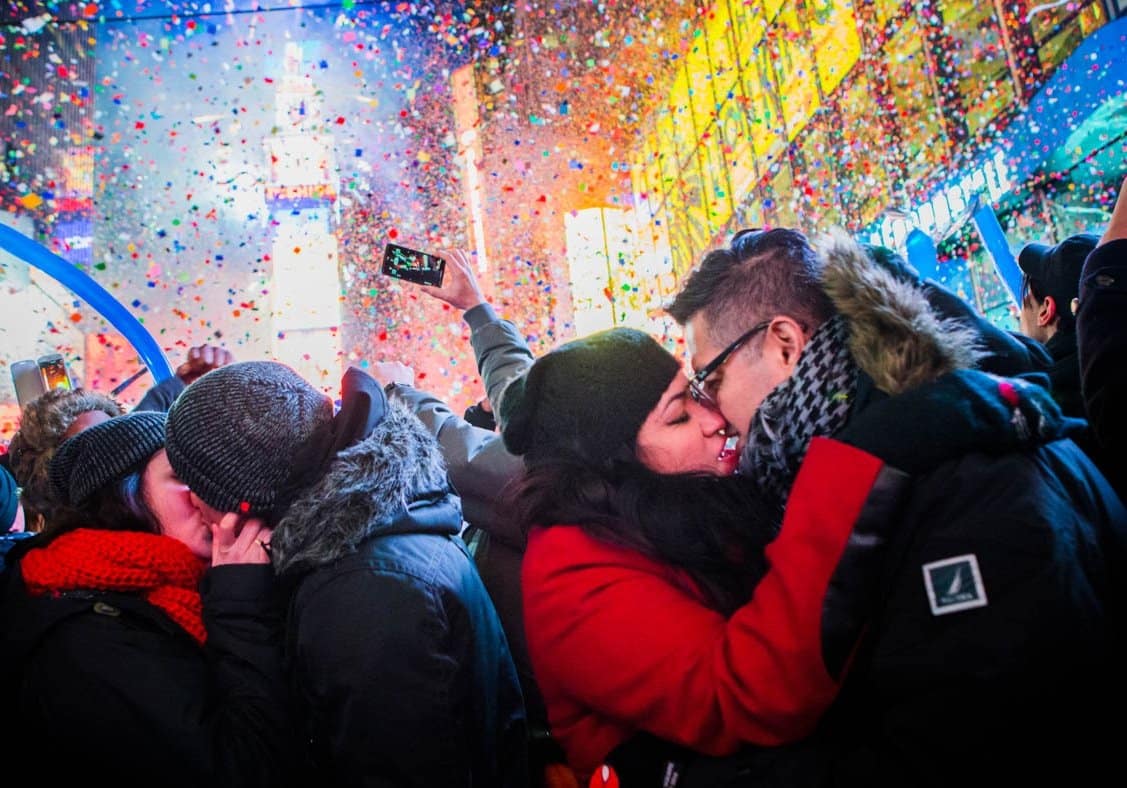 Fireworks are also a great amplifier for a romantic kiss…
If you can afford it, the perfect romantic kiss is under the Eiffel Tower in Paris. Trust thousands of couples.
Rain and Water Improve Kissing
This amazing kiss from The Notebook is one of the most romantic kisses this year. The rain played an important role.
Yep. Rain goes well with kissing.
And rain is not alone. The water on the beach is also great for romantic kisses. Right?
Hot Kisses for a Happy New Year
Romance is the first step of hot things to follow. Kissing is part of all stages.
Famous kisses are also a good source of inspiration for hot kisses. Remember Twilight?
Creative Kisses
If you can ride, jump, stand on your hands, or even stand on only one hand – why not include it in your romantic kiss?
What comes after the Kiss
And finally, an amazing kiss may and should lead to other things. You know. We wish you love… Happy New Year!
More from Briff.me
This collection of romantic kisses was curated and edited with the help of Google. Some of these amazing photos are running all around the social web. If you find yourself in a photo or want to add specific credit – sure! Simply drop us a line and we'll be happy to add the details.
In case this post got you a little too romantic and you need a real laugh, check out this hilarious video of a BBC reporter who gets high on TV. Very funny!
Here at Briff.me, knowing that our precious time together on Earth is way too short for a long feed, we bring you the best of the best, like this special briff about romantic kisses for New Year's Eve. If you want to get more posts like this, click like on the Briff.me Facebook page.
Liked this Briff? Click a button to Share…