Sonni Pacheco and Jeremy Renner are Breaking Up
After a very short marriage of 10 months only, TMZ reports that actor Jeremy Renner and wife Sonni Pacheco are splitting up. And they are not alone… It's a plague!
Short Marriage Syndrome
Sonni Pacheco and Jeremy Renner are not alone in Hollywood to get such a fast divorce. Looking even at the last decade only, it seems that the short marriage syndrome has spread like a plague. In the case of Sonni Pacheco and Jeremy Renner, they lasted only 10-Months together. Take a look at them and 6 other Hollywood couples who had very short marriages.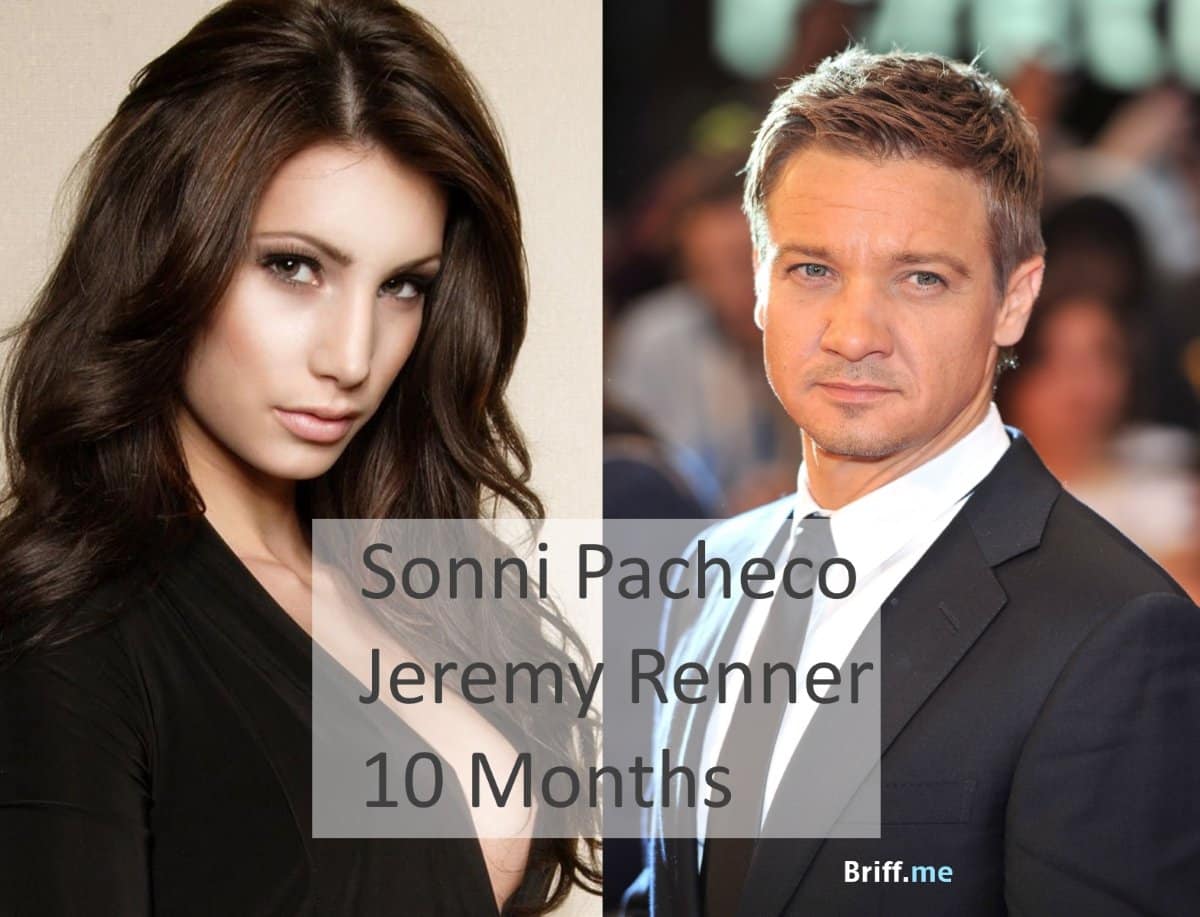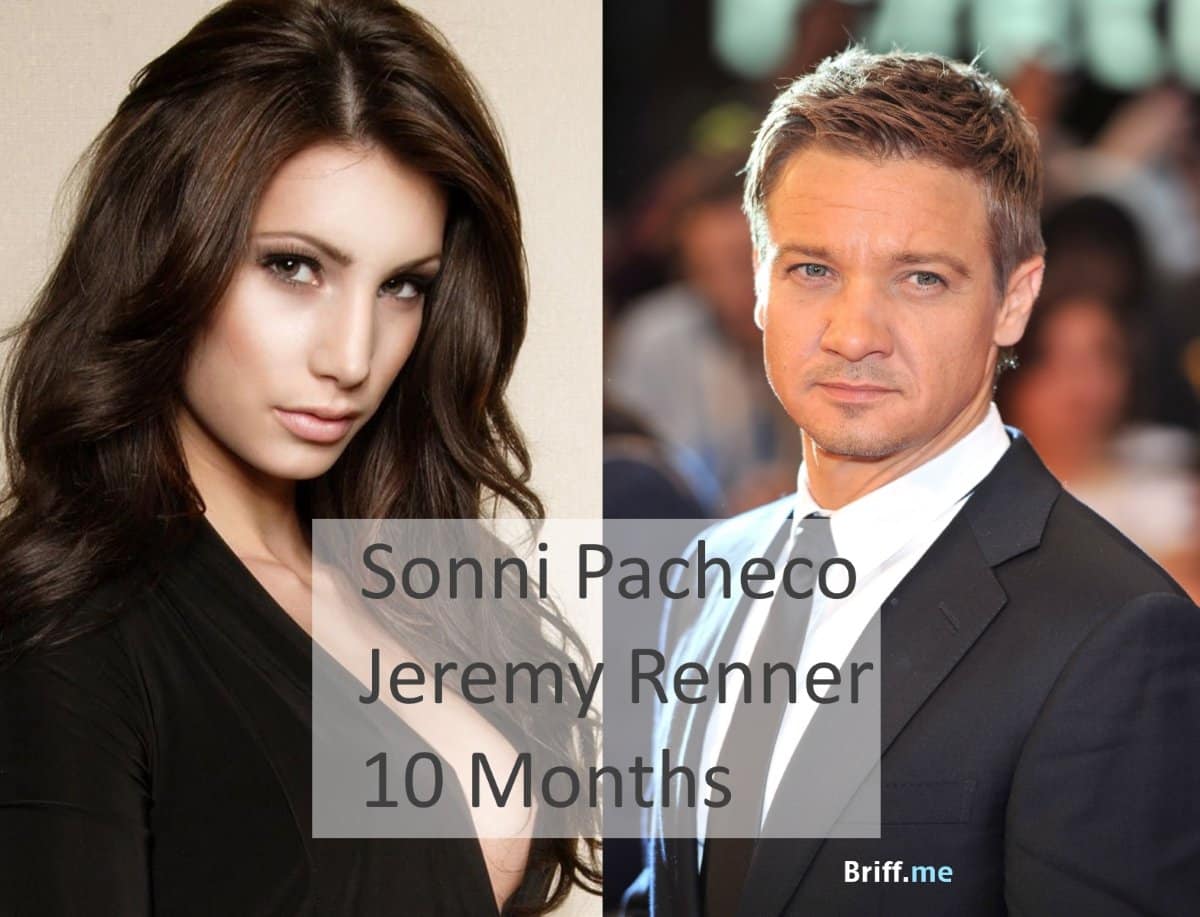 2. Kardashian Style Fast Divorce
Kim Kardashian had enough with 72 days of marriage to Kris Humphries.
3. Kid and Pam Short Marriage
Kid Rock and Pam Anderson's marriage lasted only 4 months.
4. Oops – Shortest Marriage
Britney Spears said oops after 2 days and ended up the short marriage with Jason Alexander.
5. 6 Days War
Like the historic 6 days war in the Middle East, Carmen Electra and Dennis Rodman remained married for 6 days only.
6. Very Short Marriage
Charlie Sheen and Donna Peele lasted 5 months after the wedding before they got divorced.
7. Fast Divorce Murphy
Eddie Murphy waited 2 weeks only after the wedding with Tracey Edmonds until they got divorced.
More from Briff.me
This collection short marriages of celebrities was curated and edited with the help of The Hollywood Reporter's gallery of even more couples (here).
In case this post got you a little too romantic (or sad) and you need a real laugh, check out this hilarious video of a BBC reporter who gets high on TV. Very funny!
Here at Briff.me, knowing that our precious time together on Earth is way too short for a long feed, we bring you the best of the best, like this special briff about short lived celebrity marriages. If you want to get more posts like this, click like on the Briff.me Facebook page.
Liked this Briff? Click a button to Share…