My first thought after watching The Force Awakens was – I have to watch it again! If you feel the same, until we get a chance, here are some remarkable photos from the movie together with some surprising stories from behind the scenes. Don't miss the hints about Rey's true father and the videos towards the end, which are as close as it gets to going to the movie again. Enjoy!
In Love with Rey

My daughter's reaction is priceless. I watched the movie with my 8 years old daughter and her first reaction was: "I loved 2 things about the movie. First, the entire movie. Second, that the main character is a girl!". She's in love with Rey.
Is BB-8 Real?

What makes it look so real? The production had a preference for using real locations and miniature models over green-screens and computer-generated imagery whenever possible in order to make the film aesthetically similar to the original Star Wars trilogy.
Wow! And don't miss the hints about Rey's father…
This is a long post for true fans with heavy high-resolution photos. To prevent the page from loading too slow, I had to split it into a gallery. What's next? Kylo Ren!
The New Face of Evil: Kylo Ren

Kylo Ren's real name is Ben Solo. Although it is never fully stated the implication is that he was named after Obi-Wan (Ben) Kenobi.
The New Non-Jedi Hero: Finn

Even his parents didn't know! John Boyega, who plays Finn, was so nervous and frightened at the prospect of not getting the role that he didn't tell his parents that he had been cast until after a cast photo was posted online by the official Star Wars twitter page.
Can you believe the story about Poe Dameron's Uncle?
The New Pilot: Poe Dameron

He got his uncle into the movie! After he was cast, Oscar Isaac, who plays Poe Dameron, revealed to director J.J. Abrams that his uncle is a huge Star Wars fan. As a result, arrangements for Isaac's uncle to visit the film set were made. To the great surprise of both Isaac and his uncle, Abrams then asked if he would be interested in appearing in the film as an extra. Isaac's uncle quickly agreed.
The New X-Wing

Have you noticed the unique design? The new version of the X-Wing includes an element that Ralph McQuarrie and Joe Johnston originally designed for the original first Star Wars movie but was never used. Specifically the circular engines that split into two half circles. The classic trilogy design had two cylinders on each side. A new aspect that has been added for The Force Awakens is that the wings themselves split vertically as well as horizontally, with the front of the wing pushing down and the back half up.
Coming up Next: The TIE Fighter…!
The TIE Fighter
Captain Phasma of The First Order

I love the gender balance in this movie. Even the bad guys are often girls.
Who is my favorite couple?
My favorite couple: C-3PO with the Red Arm Reunites with R2-Ds

Cast Details: Mark Hamill (Luke Skywalker), Harrison Ford (Han Solo), Carrie Fisher (Princess Leia), Anthony Daniels (C-3PO), Kenny Baker (R2-D2), Peter Mayhew (Chewbacca), Tim Rose (Ackbar), and Mike Quinn (Nien Nunb) are the only actors to reprise their roles from the original "Star Wars" trilogy while Daniels, Baker and Mayhew are the only actors to reprise their roles from the prequel trilogy.
Did you know Luke could have been out?
Who was a better pilot?

Before Poe, we had Luke. Mark Hamill claimed that George Lucas nonchalantly told him over lunch that a new Star Wars trilogy was going to be made by Disney, and that if he did not want to be involved, Luke Skywalker would simply be written out of the script. However, Hamill immediately agreed to reprise the role.
What's Next? J.J. Abrams on Set
J.J. Abrams and Lawrence Kasdan on Set

The first J.J. Abrams film not to have a musical score by Michael Giacchino. Aptly enough, Giacchino stated in an interview that he would rather hear the music of John Williams in a new Star Wars film than his own. Giacchino's name shows up in episode VII's credits as a stormtrooper.
Did you know that J.J. Abrams needed to be persuaded?
J.J. Abrams Declined?

He had to be persuaded. After publicly declining to direct a new Star Wars film, J.J. Abrams was visited at his Bad Robot office by Kathleen Kennedy. Their negotiations lasted over a month, during which time, Abrams' central concern was the vast magnitude and cultural significance of the project.
What's Next? Photos from the Movie
Kylo Ren with Stormtroopers

I already want to watch the movie again…
Finn and the Crashed TIE Fighter

I jumped in my sit!
What's Next? Rey saves BB-8
Rey Saves BB-8

BB-8 is better than Jar Jar, right? An article in the June 2015 edition of Vanity Fair states that J.J. Abrams had an idea to place Jar Jar Binks's skeleton (as an Easter egg) into a few seconds of the film. This would be set in a desert.
Did you know she cried?
Rey Cried…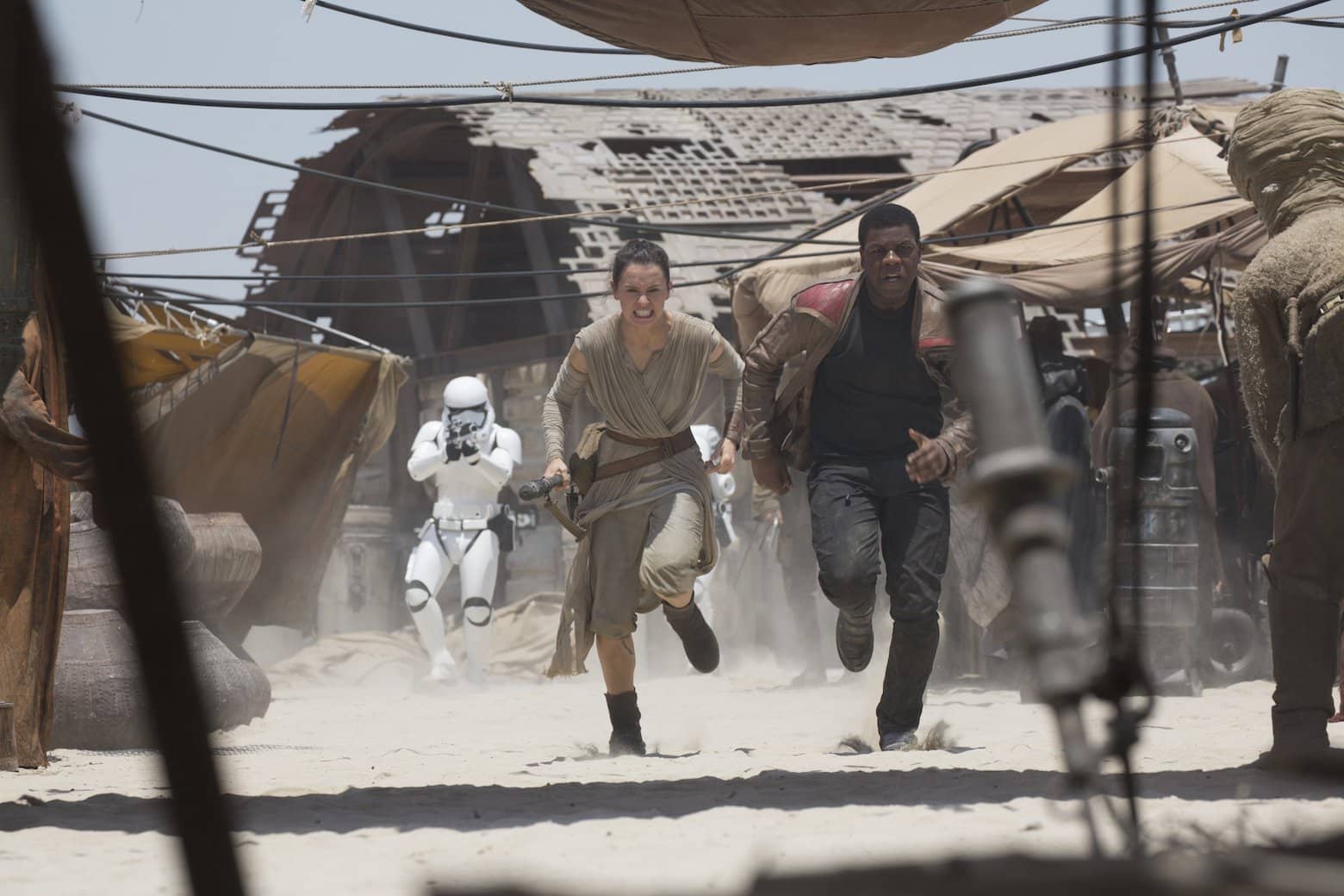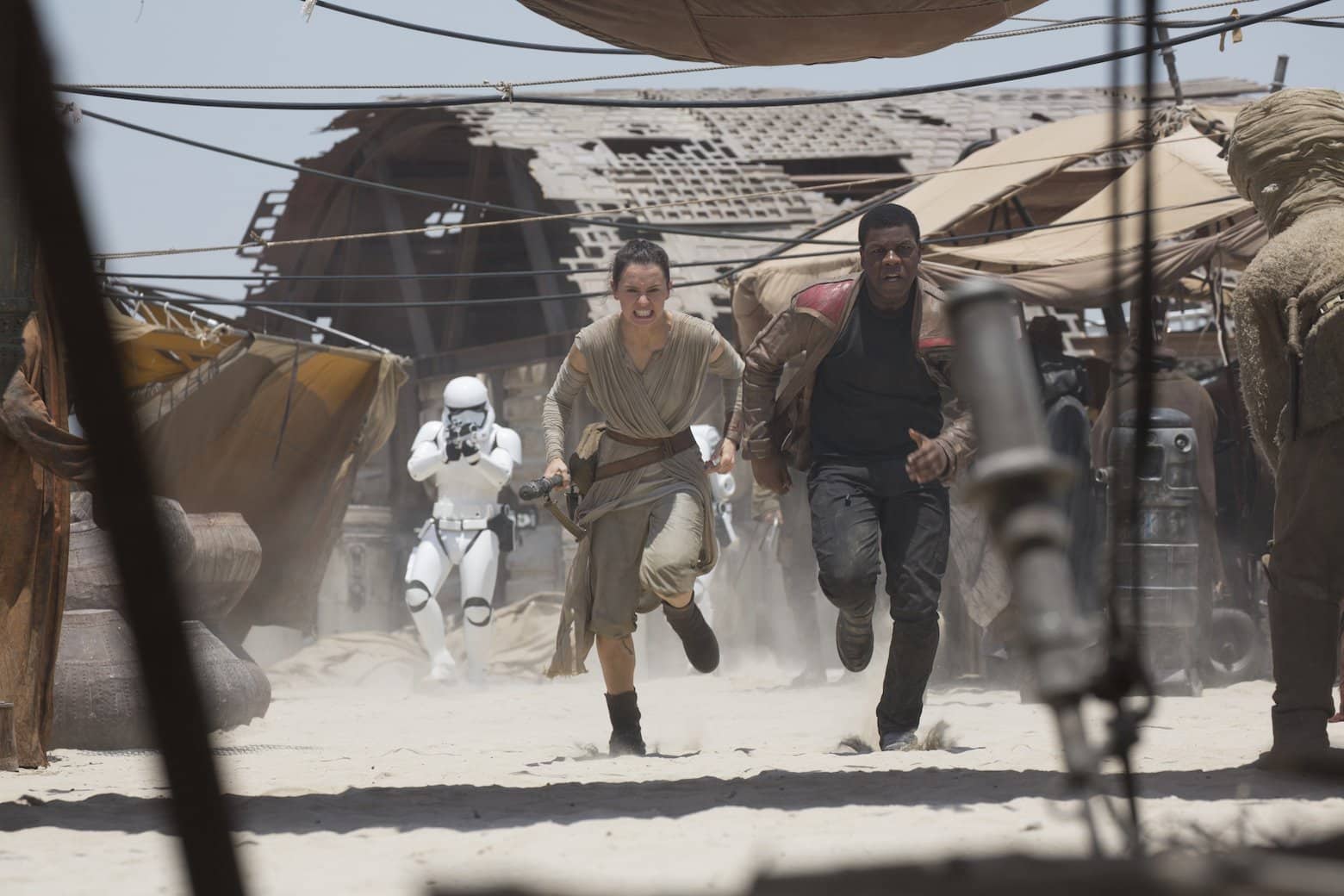 She actually cried… Daisy Ridley, who plays Rey, cried the first time she watched the trailer. She captured a video of the reaction, and posted in on her Instagram account.
Crazy story about last minute notice…
Last Minute Notice

Surprise, you're a general! Because of the secretive nature surrounding the film, several cast members found out that they had gotten parts in the film with very short notice. Domhnall Gleeson, who plays General Hux, found out the day after he auditioned which was only one day before the table read.
What is Starkiller?

The name of the First Order's weapon is "Starkiller". This was Luke Skywalker's original last name when George Lucas wrote the Star Wars story.
What's next? The Finalizer!
The Finalizer Spaceship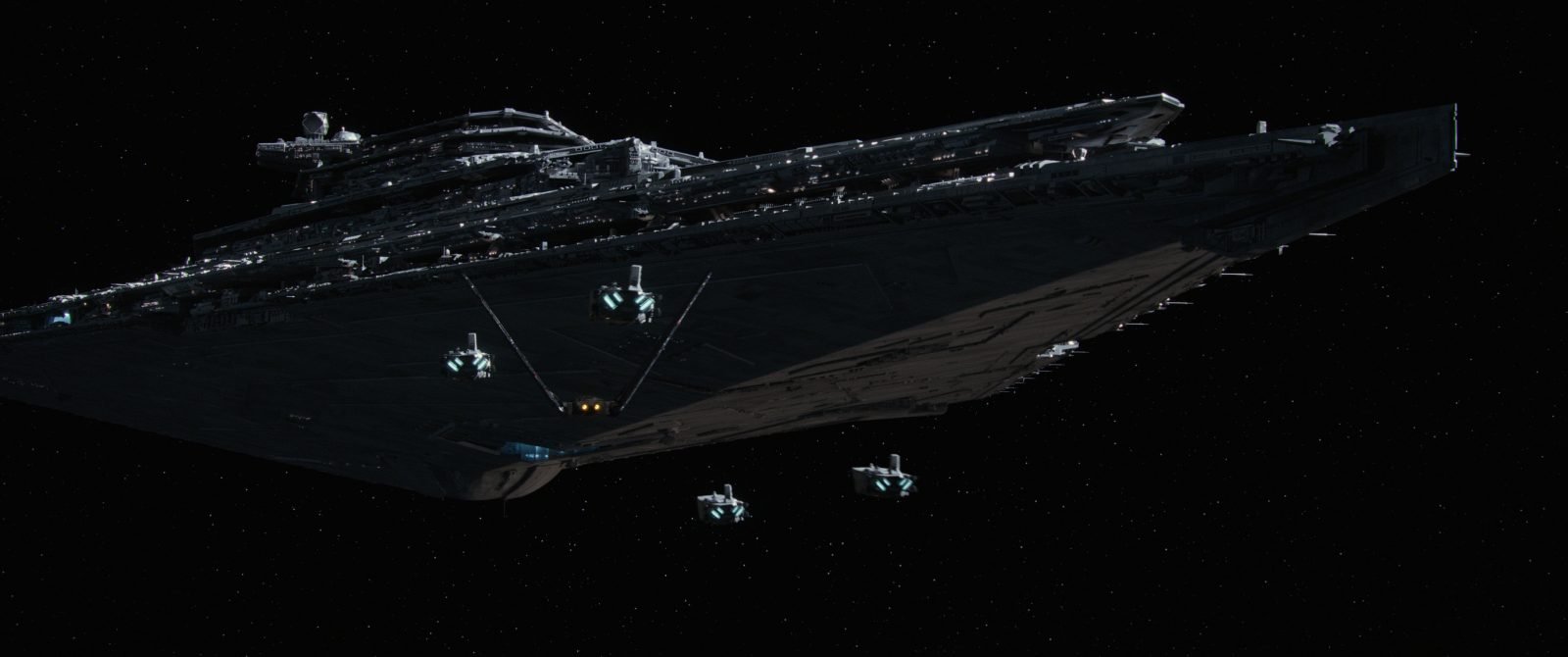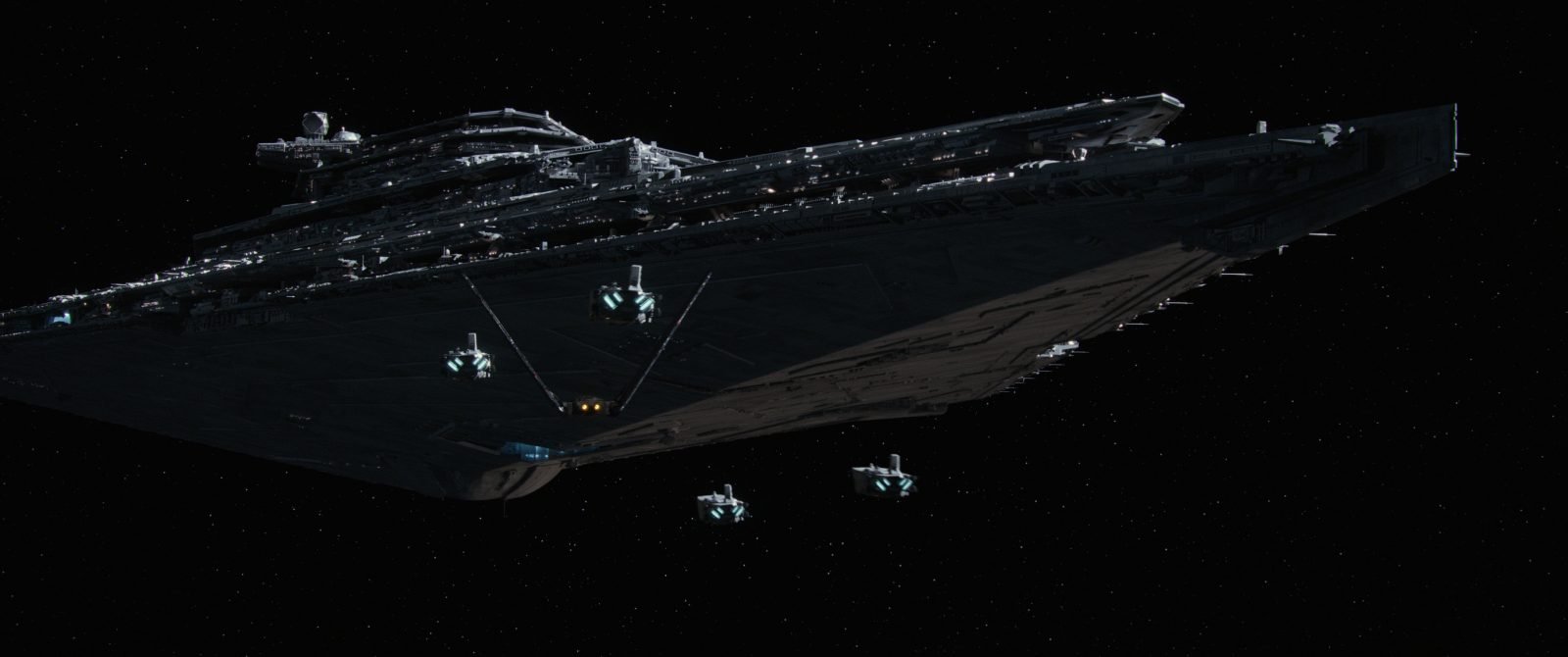 TIE Fighter chases The Millennium Falcon into old starship
TIE Fighter chases The Millennium Falcon
As you can see, these photos from The Force Awakens are heavy. This is why I had to split the post into a gallery. Don't miss the videos!
Next for More Fantastic Photos
Captain Phasma Walks

She's from Game of Thrones! In case you haven't noticed it behind the mask, Gwendoline Christie, who plays Captain Phasma, also plays Brienne of Tarth in Game of Thrones.
Rey offers her hand to Finn on Jakku
Daisy almost had a panic attack…
Daisy Ridley's Near Panic Attack

In an interview with Daisy Ridley during The Force Awakens press tour, she recounted her first day on set, where she nearly had a panic attack when her performance wasn't up to snuff. This is what Ridley state about the first day on set: "I was petrified. I thought I was gonna have a panic attack on the first day… J.J. [Abrams] …he probably doesn't remember telling me that my performance was wooden. This was my first day! And I honestly wanted to die. I thought I was gonna cry, I couldn't breathe".
Where is BB-8?
BB-8 peeks behind a corner
Finn in a Stormtrooper Armor
When did they use flamethrowers before?

We knew about flamethrowers… Stormtroopers are seen using flamethrowers for the first time in this film – this method explains the state Luke finds his home in during A New Hope.
The passing of a lightsaber
There are several hints for the Skywalker family connection…
The Hints for the Skywalker Family Connection

This scene is a clear hint that Rey is Luke's daughter. The robotic hand in Rey's dream must belong to Luke. But it's not the only one.
The camera pans across the living area of Rey and shows a shelf with a children's doll that appears to be dressed in the orange flight suit of an x-wing pilot. Shortly afterwards when Rey is eating outside her home she puts on an x-wing pilot's helmet. Both items appear to hint that Rey is the daughter of Luke Skywalker, who wore the flight suit and helmet in the original trilogy movies.
Oh, and also – notice the outfit. Rey's clothing is very similar to Luke's originals. And there are more hits… How many have you noticed?
Have you noticed what's special about Finn's number?
Finn's Number Story

Have you noticed the number? Finn's stormtrooper reference number FN-2187, is a reference to the cell 2187 which was Princess Leia's original cell on the Death Star, the same cell which she was held captive in Star Wars episode IV – A New Hope.
Kylo Ren attacks with The Force
Great Blast!
What happened when Chewie and Han boarded the Millennium Falcon?
Chewie, we're home!

Chewie, we're home! According to Lucasfilm president Kathleen Kennedy, when Harrison Ford and Chewbacca set foot in the Millennium Falcon set, every person on set was stunned. Kennedy claims that there must have been 200 people who were completely quiet, due to the iconic presence of Ford and Chewbacca back on Han Solo's ship.
What's next? Lucky Number Seven
Lucky Number Seven

Number Seven. This movie marks the first time in franchise history that the Episode number matches the films sequential production & release. (i.e. Episode VII = Seventh Star Wars Film).
Behind the Scenes?
Behind the Scenes of The Force Awakens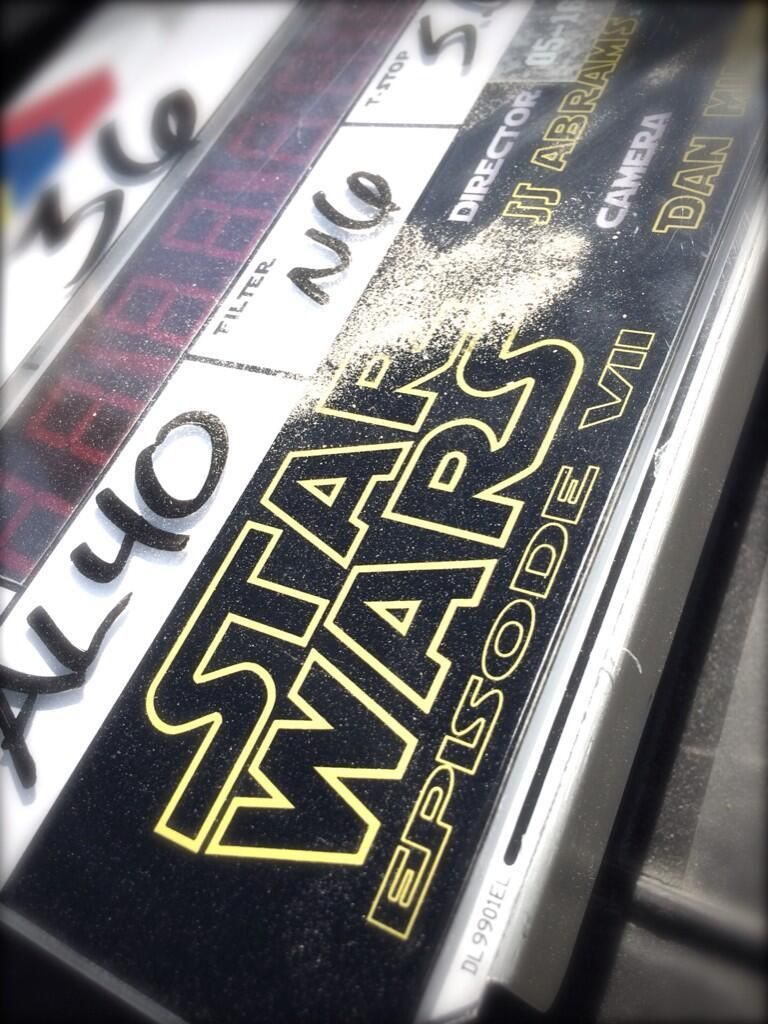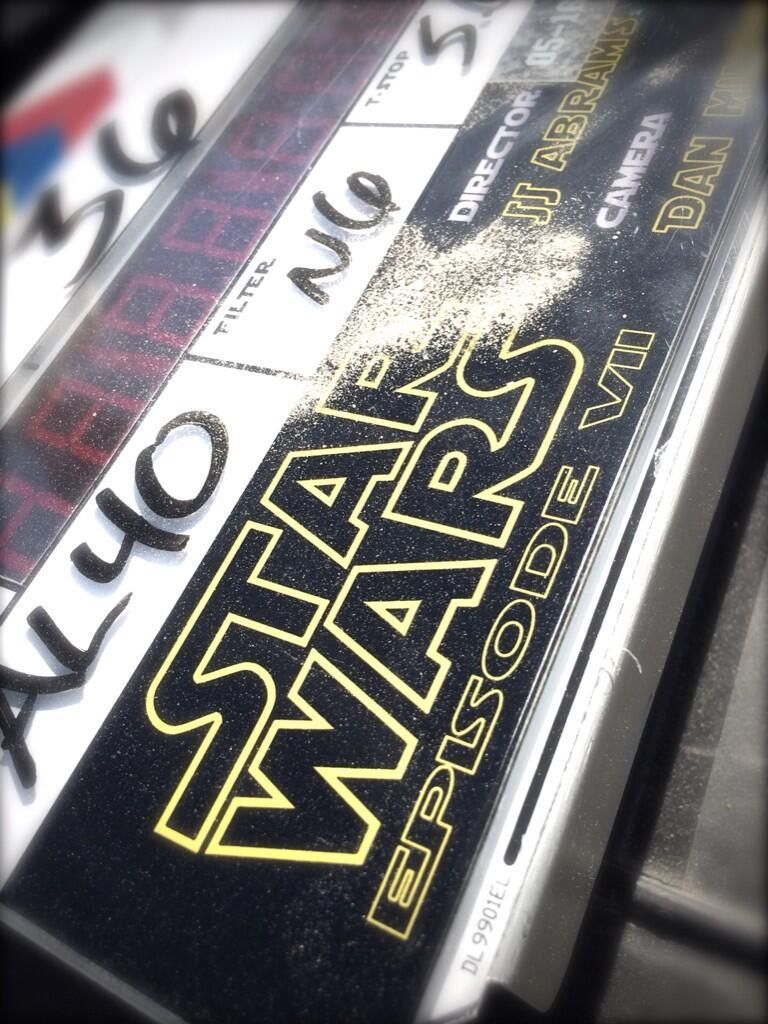 This is a photo of the slate from the first day of photography.
Pinewood Studios While Filming Episode VII
Script Reading with the Cast
What's Next? Even more amazing photos…
Finn on Jakku
Poe Dameron Pilots his X-Wing

What's in a name? Poe Dameron is named after J.J. Abrams' former personal assistant, Morgan Dameron and his daughter's stuffed panda bear named Poe.
BB-8 on Jakku – What's the hurry?
Rey on her speeder?
Rey on her Speeder on Jakku
Kylo Ren and the New Style Lightsaber
The Millennium Falcon Battle with TIE Fighters
BB-8: From Sketch to Screen
Click to play video:
In this special Star Wars: The Force Awakens featurette
, director J.J. Abrams, head of the creature shop Neal Scanlan, and the stars of the film discuss creating BB-8 as a practical effect, acting alongside him, and much more.
The Force Awakens: Official Trailer
Watching the trailer now is as close as it gets to watching the movie again:

The official trailer was published on Oct 19, 2015. The movie opened in theaters on December 18, 2015.
What's Next? The Posters!
The Force Awakens: The Official Poster

This the official poster. The film has a budget of 200 million dollars which is the highest budget of a Star Wars film so far.
The Character Series of Official Posters
Rey (Skywalker?)

Leia looks great! In summer 2013, it was revealed both Carrie Fisher and Mark Hamill had begun a vigorous regimen of diet, exercise and stunt training to prepare for their roles of Leia and Luke, respectively.
What's Next? More Posters!
The Force Awakens: The Character Posters

Kylo Ren / Ben Solo

Han Solo / Ford was injured. While filming in summer 2014, Harrison Ford broke his ankle on the door of the Millennium Falcon. About a year later, J.J. Abrams revealed that he broke his back while trying to help get Ford out from under the door.

Finn
Can you please share?
If you liked this post, I'm sure your friends would appreciate it as well. I worked hard on research, writing, images and editing and the truth is that I only earn from sponsors. If you'd like to say thanks, I would highly appreciate it if you could simply share on Facebook.
How simple is it to share? Just click on the blue share button here below (don't worry, you will be able to see how it looks first):
Thank you!
More From Briff.me – The Previous Episode Secrets
Click to complete the background story with…

Full credit: The photos and rights belong to Star Wars.
Here at Briff.me, knowing that our precious time together on Earth is waaay too short for a long feed, we bring you the best of the best, like this special briff about Star Wars: The Force Awakens. If you want to get more posts like this, click like on the Briff.me Facebook page.