Do You Love The Walking Dead? Then you will love this article! I bet we can surprise you with some of these fun facts and stories. And you don't want to miss the great photos and the video at the end!
And Don't Worry! There are no spoilers included past season 5. Just in case you are a season behind!
Have You Ever Been Licked By Daryl? The Walking Dead cast admit that one of Norman Reedus's (Daryl's) favourite ways to greet them, is to come up and lick them! Either that or he simply flips the bird!
Who Would Die First in a Real Zombie Apocalypse?
Who Would Die First Among the Walking Dead Cast
Two Votes Rick! Norman Reedus (Daryl) and Steven Yeun (Glenn) both voted that Andrew Lincoln (Rick) would be the first to die. Reedus says it's because he doesn't even know how to use an iPhone.
Two Votes Daryl! Andrew Lincoln (Rick) and Melissa McBride (Carol) both vote for Norman Reedus (Daryl). Lincoln says it's because Norman "would be too busy playing with his hair."
Why Aren't the Zombies Called Zombies?
The Walking Dead – Why Aren't They Called Zombies?
It's a Different World: According to Chandler Riggs (Carl), in their world "the idea of the dead coming back to life never existed. They didn't have a name to call them, so they called them walkers."
Other names used for walkers in the series are Lamebrains, Biters, Rotters, Lurkers, Roamers, and Geeks.
Daryl's Crossbow isn't Real?
The Crossbow of Walking Dead
It isn't Real! At least Not Always: In the wide shots Norman Reedus (Daryl) uses a fake crossbow prop that he can bang around. Then in the close up shots of him, it is switched for the real one, a Horton Scout HD 125.
And Good News! You can buy your own for just $300.00!
He Asked to Be Killed! Next For the Story!
Dale Wanted to Die
Dale Was Supposed to Die Later: Remember when the group of cannibals eat Bob's leg–not realizing he had been bit. That was supposed to be Dale!
He died sooner in the series because he asked to be killed off. Basically, Jeffrey Demunn (Dale) was upset because one of his friends had been fired. And by the time he changed his mind, everything was planned and it was too late.
You Won't Believe Who Was a Rock Star!
Rock and Roll Deanna
She Was a Rock Singer! Before she was an actress, Tovaj Feldshuh (Deanna) was the singer in a rock and roll band!
Her character has gone through the biggest change from the comic book. There Deanna (the leader of Alexandria) was actually a man named Douglas. And Deanna's husband Reg, was actually Douglas's wife, Regina.
Do They Belong With the Walking Dead?
Actors of the Apocalypse
Rick the Family Man: Andrew Lincoln (Rick) says that he identify's with Rick because he is "driven by the same things as I'm driven by." They are both fiercely protective of the people they love.
He Identify's With Everyone: Norman Reedus (Daryl) says that he identifies with every character on the show in one way or another. In his real life, like Daryl, he rides a motorcycle. He even rides his motorbike home after work, still dressed as Daryl and covered in blood!
Lauren Cohen (Maggie) says "sometimes you just have to chop a zombie like a melon. What can I say." Sounds like she has no problem identifying with Maggie!
Laurie Holden (Andrea) says "I am a tomboy and I love being with the boys and shooting guns." It's how she releases stress in real life too.
He Thinks You Hate Him!
Crossbows are Cool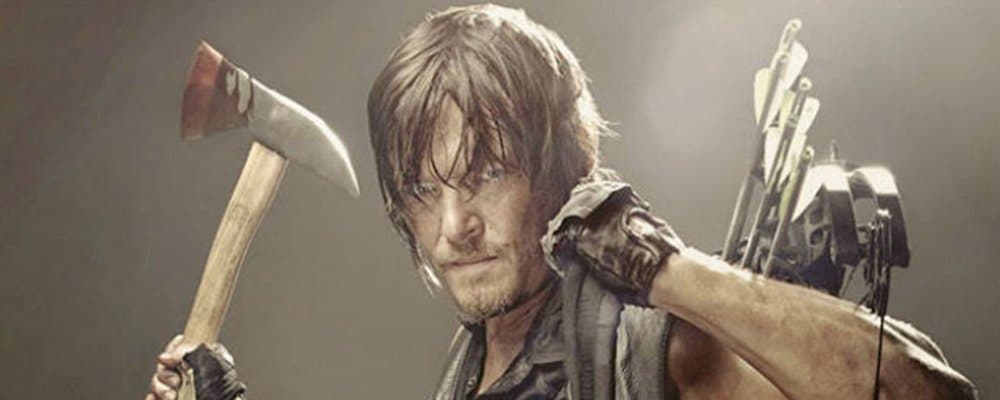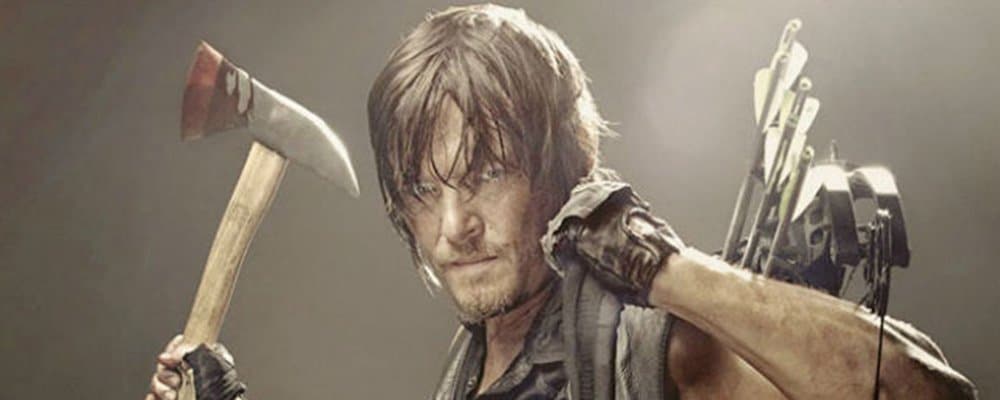 Norman Reedus (Daryl) says "you can't not look cool with a crossbow."
He Glared at People! Norman Reedus claims to have been very insecure when he started acting. He just assumed that people hated him and spent a lot of time glaring at them. He says "somehow that scowl has turned into my acting career."
What's Next? He Was Supposed to Be Gay!
Gay Characters on The Walking Dead
Daryl Could Have Been Gay! It's true. Early on, there was discussion about making Daryl Dixon's character gay. In the end the creators decided against it.
They Still Wanted Gay Characters: Even though it was decided that Daryl would be straight, the creators still wanted to add prominent gay characters to the series. They did this in season 5 with Eric and Aaron. There was some controversy online after the men kiss in one episode. However, most of the fans furiously defended the scene.
She Beat Up Her Walls! Next to Find Out Why!
Michonne and  Her Sword
She Marked up her Walls! Danai Gurira (Michonne) often practices new sword fighting moves in her apartment. Sometimes she gets carried away, however, and her walls have the dents to prove it!
She Was Played By Someone else! In the first episode that we see Michonne, her face is not shown. This is because they hadn't found the right actress yet and had someone else stand in for her.
You Won't Believe Who Got a Perm!
Rick's Rugged Look
He Gets a Perm! Andrew Lincoln (Rick) has to go through great lengths for his rugged look. That's right, he gets a perm! Complete with the big drying machine that comes down over his head! 
They Get Some Weird Presents From the Fans!
Fan Presents for the Cast of The Walking Dead
Glenn Got Porn! Steven Yeun (Glenn) says that the weirdest present he ever got from a fan was some porn–with his face superimposed on it!
Rick's Tiny Ninja: Similarly Andrew Lincoln (Rick) received a tiny ninja figurine while he was in Japan, also with his face!
Animal Lover Daryl: Norman Reedus (Daryl) says that he often receives fan art as well–only it's of his cat. Eye in the Dark (the cat), has gained fame of her own thanks to being included in Norman's "Sexiest Man Alive" photoshoot.
The Story Behind Daryl's Creation!
The Creation of Daryl Dixon
He Wasn't in the Comic Book! Neither Darryl nor his brother, Merle, were in The Walking Dead comic books.
Merle was created specially for the television series and Norman Reedus actually auditioned for his part. He didn't get it, but the producers were so impressed by his performance that they specifically created the character of Daryl for him to play!
What's Next? You Won't Believe What He Has in His Fridge!
What Really Happened to Rick's Beard
Daryl Kept it! For reason's unknown, when Andrew Lincoln (Rick) shaved off his beard for season 5, Norman Reedus (Daryl) asked to keep it. He still has it, nice and safe in a ziplock baggie in his fridge!
SWAT Stormed the Set of The Walking Dead!
SWAT on the Walking Dead Set!
They Thought He Was Dangerous: In the first season of The Walking Dead, the police were called by some frightened civilians who reported gunfire. When SWAT investigated, they found it was just Michael Rooker (Merle) firing blanks from the rooftop.
Did You Know They Got Death Threats?
Bring Back Beth – Or We'll Kill You
An Uproar on Social Media: When Beth died in Season 5, fans were not happy. There was a petition started on change.org called "Bring Beth Back." When that didn't work they started to send hate mail and even death threats to the writers!
Some fans even sent boxes of spoons! This was a reference to Beth's Washington D.C. spoon.
There is a School for Zombies!
Walker School
They Needed Training: The people that play the walkers don't just show up and stumble around. They are taught exactly how to walk and behave and even how to take bullets.
They also need to remain perfectly silent throughout filing as the zombie noises are added in during editing. They can't even blink and have to hide their breathing!
A Career as a Zombie? Some of the zombies used in The Walking Dead were previously used in the film Zombie Land!
What Were They Trying to Cover Up? 
Tara's Pregnancy
They Had to Hide Her Pregnancy: During Filming last year Alanna Masterson (Tara) was actually pregnant! The studio tried their best to cover it up so the audience couldn't tell.
Quiz! Who Wasn't Supposed to Be in The Walking Dead?
Characters of the Series vs the Comic Book
Many Characters Were Added: Many characters that appear in the series were never in the original comic book. Some of the most obvious ones are Merle and Darryl Dixon, Sasha, Beth, and T-Dog, all of which were created specifically for the series.
Andrea Shouldn't Have Died: Did you Know that Andrea doesn't die in the comic book? Not only does she live, but she becomes Rick's girlfriend!
Others, like the baby, Judith, were supposed to die and then didn't. This is something of a relief as it means that anything can happen in the series. Characters that die in the comic book won't necessarily do so in the series!
The Photo That Terrified the Nation! 
Darryl's Death Photo
His Guts Were Coming Out! Fans were pissed when a photo surfaced of what looked like Darryl being dismembered. It turned out that the picture was not from The Walking Dead, however. It was of a different character that Norman Reedus played, in an movie called Pandora.
Who is Terrified of Being Killed Off? Next to Find Out!
Messing Around on The Walking Dead

They Don't Mess Around on Set! When asked if they goof around or pull pranks on each other on set, Norman Reedus (Daryl), only half-jokingly, says no because "we're constantly in fear of being killed."
Andrew Lincoln (Rick) agrees saying: "we don't want to waste film stock because then we get wasted!"
Pranks Off the Set: It's another story when they aren't working. The cast are all friends who enjoy messing with each other. Andrew Lincoln (Rick) goes to especially great lengths. He had a fan dress up as a zombie and attack Norman Reedus during an interview!
You Won't Believe Who His Stunt Double is
!
Carl's Stunt Double
She's a Woman! Savon Jade Wehunt, a woman in her thirties, is actually Carl's stunt double! She was also the double for Sophia and the Governor's daughter.
Quiz! Can You Guess Who is Actually British?
British Invasion!
They are British: Andrew Lincoln (Rick), David Morrisey (the Governor), and Lennie James (Morgan) are all British. And Lauren Cohen (Maggie), while technically American, grew up in England and has their accent!
He Was Supposed to Lose His Hand!
One Handed Men of The Walking Dead
Rick Was Supposed to Lose His Hand! In the comic book Rick lost his hand early on, but the producers decided to change this for the series. The CGI work would have been too much of a pain.
Instead Merle got to lose his hand in the first season. And this isn't the only time for Michael Rooker. He also played a "one armed, drug smuggling, boat captain" in an episode of CSI: Miami.
Did You Recognize the Logo?
Science Dog on The Walking Dead
From the Creator of The Walking Dead! Robert Kirkman, the creator of the comic books, was often on set while filming the series as well. Carl even wears a t-shirt with the logo from one of Kirkman's other creations, Science Dog!
What Melts a Walker's Face? 
Food For Walkers
They Eat Ham! The flesh that the zombie actors eat when consuming their victims is not that of humans, but of pigs. In the beginning, the ham was covered in BBQ sauce to make it taste better, but the vinegar in the sauce was melting off the zombie's makeup!
One Special Victim: When Dale died, however, he got the star treatment. His flesh was not made of ham, but of chicken breasts.
What's Next? Sexy Meets Zombie Killing!
A Model Cast
Daryl Was a Model! Norman Reedus has modelled for many glamorous companies such as: Prada, Alessandro Dell'Acqua, Durban, and Lexus. He has also been in many music videos for a range of artists from Ugly Kid Joe to Lady Gaga.
Both Lauren Cohan (Maggie) and Christian Serratos (Rosita) started out as models as well!
He Kept His Own Dismembered Head!
Hershel Always Keeps His Head…
Really, He Kept it: After his character was killed off of The Walking Dead, Scott Wilson (Hershel) got to keep a very special souvenir. His severed head; the prop that was made for his death scene. He keeps it hidden in his closet.
You've Almost Made it to the Video! Keep Going!
You Won't Believe Who Hated The Walking Dead! Next to Find Out!
HBO Passed on The Walking Dead
HBO Didn't Want it: Before going to AMC with The Walking Dead, the creators took it to both NBC and HBO. Shockingly, even HBO (True Blood/Game of Thrones) wasn't interested due to the amount of gore and violence!
Still Working on Your Plan For the Zombie Apocalypse? Then Check Out This Video! Norman Reedus (Daryl) Shares His Plans For When All Goes South:
Can you please share?
If you liked this post, I'm sure your friends would appreciate it as well. I worked hard on research, writing, images and editing and the truth is that I only earn from sponsors. If you'd like to say thanks, I would highly appreciate it if you could simply share on Facebook.
How simple is it to share? Just click on the blue share button here below (don't worry, you will be able to see how it looks first):
Thank you!
More From Briff.me
Here at Briff.me, knowing that our precious time together on Earth is waaay too short for a long feed, we bring you the best of the best, like this special briff about the behind the scenes of The Walking Dead. If you want to get more posts like this, click like on the Briff.me Facebook page.