These teachers are as awesome as anybody in the world
We always hear about the one or two jackass students, who simply makes us awestruck with their highly clever antics. However, although very short in numbers, teachers are no way behind in this particular department. Sometimes, they seem cleverer, funnier and obviously way too smarter than their pupils. Just look back at your teachers and you are sure to find one of those. Ironically, ormay be naturally, we find those teachers more inspiring and more popular, who can or has changed many of our lives for good with just a tip of their hand over our head. So, let's get introduced with some of those inspiring, yet badass teachers who have gone well beyond the awesome level.
Yearbook Fun

Yearbook photo of a history teacher
Clock of an exam hall
Photo with the sleeping student
This teacher is wearing same cloth for 40 years
Playing with fire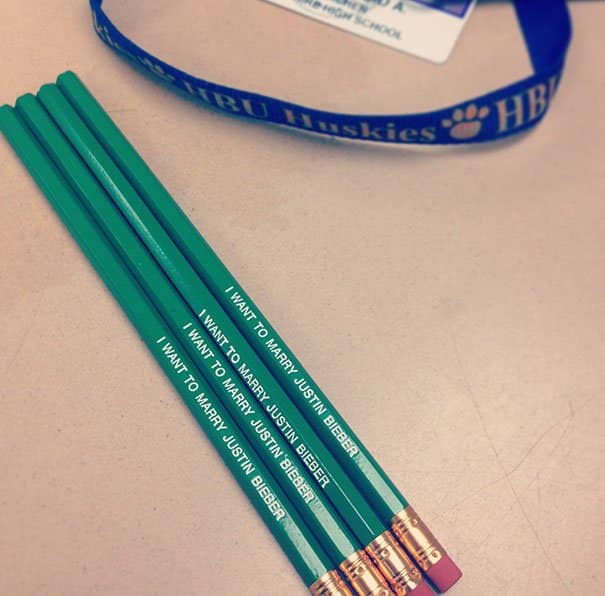 Teacher wearing pajamas to protest the early morning exam
Art teacher created this statue and placed outside school premises
Drinks Break
Chalkboard drawings to inspire students
This teacher got this abandoned kitten in the street, took it and teaching students how to treat pet animals
This post was inspired by boredpanda Thanks!
More from Briff.me
If you like this post about awesome teachers, than briff.me have more funny posts for you. You would like the epic fail of the celebrities. Follow Funny Photos – Unfortunate turn of events…err…camera!
Popularity of Animated GIFs are increasing everyday. Obviously it can express more than a picture. Watch Funny animated GIF – The Most Hilarious Ones
Here at Briff.me, knowing that our precious time together on Earth is waaay too short for a long feed, we bring you the best of the best, like this special briff about Awesome Teachers. If you want to get more posts like this, click like on the Briff.me Facebook