Inspirational Quotes: Albert Einstein about Education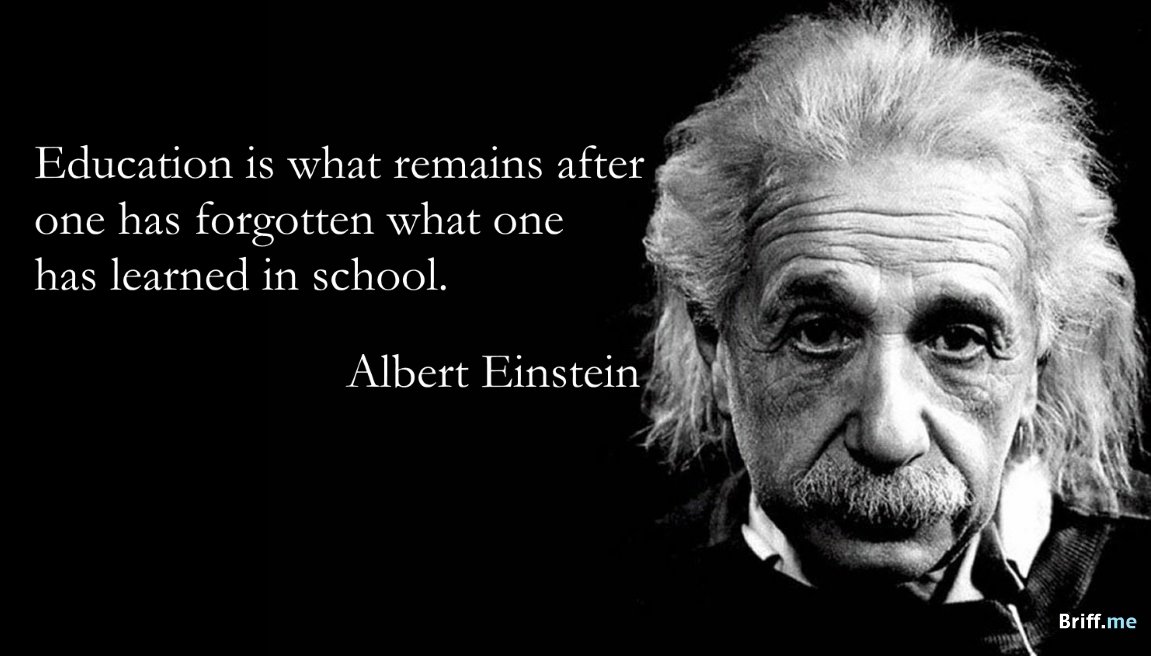 Education is what remains after one has forgotten what one has learned in school.
– Albert Einstein
This inspirational quote is also available in a short video – scroll down to watch it.
Who is Albert Einstein
Born in Germany in 1879, Albert Einstein is considered to be the World's most important scientist of all time. In addition to developing major theories in physics and leading a revolution in scientific research, Einstein has also inspired generations of scientists and dreamers to pursue their ambitions. Being Jewish, Einstein fled Germany to the USA, where he became World famous for his General Theory of Relativity.
Inspirational Quotes
We all need to be inspired, whether at work, school or home. To get us moving forward in the right direction, we need a beacon to lead the way. Such inspiration can be found in nature, in relationships and more often the not, in other people's words of wisdom. Inspirational quotes help us find that inner beacon, sometimes across time and distance. They touch us, move something, and help us find the way forward.
Here is a short video of this inspirational quote by Albert Einstein about education. I love it:
Briff Quotes
The enthusiastic editorial team here at Briff.me, appreciates the fact that our time together on Earth is waaay too short for a long feed, and therefore we work hard to locate, edit and bring you the top posts only, like this quotes briff with an inspirational quote by Albert Einstein about education. To stay connected with the team and get posts like this on your social feed, please like the Briff.me Facebook page.
If you arrived at this bottom area, perhaps you will appreciate another inspirational quote, this time by Shimon Peres – click here: The Third Alternative.
Liked this Quotes Briff? Click a button to Share…