What Were They Thinking While Taking These Family Photos??
Family photos are cute and nice, and it is a great way to capture the memories. Siblings, couple or the generations can be captured by this. People are doing it from the invention of camera. Families use some innovative and unique ways to make those photos more memorable. But to make it exceptional, some unique style and extra-creative poses can be annoying. It get worse and shameful. People laugh at them and they can't even show it to others. They become a joke. Brother and sister can take a photo together holding at childhood naked, but if they try to re-capture the moment at an adult age, what it becomes? It only becomes annoying and disturbing. If the whole family poses a naked photo shoot, it is more annoying also. We have a collection of annoying family photos which can make you laugh, but be careful to avoid these kind of extra exceptional ideas.
You Naughty Nughty Boy!!
Why the dad is naked?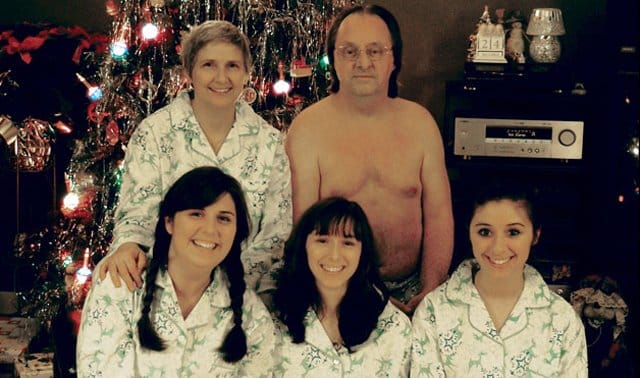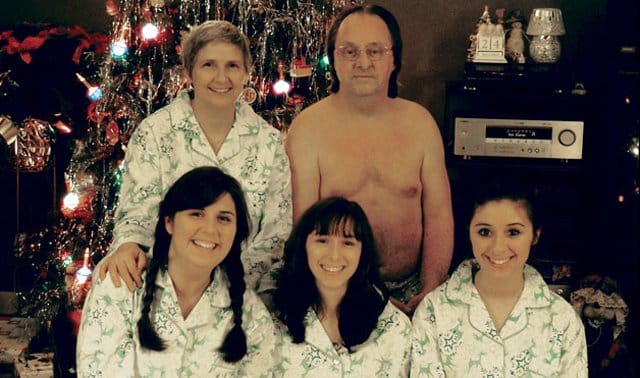 Very Bad Idea!!!
Telephone Addict Family
Reminds me of Arnorld in movie 'Commando'
Really Awkward One!!
Protective Dad
Not a good position though
Mafia Family, I guess
Is it cool??
Seems Like Innocent Child Punished
Horseman & Warrior Queen
Happy Tree Family
Brother & Sister, how pathetic they are!!
Banana Family!!
This post was inspired by allviralthings Thanks….
More from Briff.me
We have more of it. Find out 15 most hilarious family photo fails.
Marrying the cousin is considered taboo in many part of the world .But it's not a problem for the celebrities. Don't miss Famous People Who Made Their Marriage Just a Family Affair.
Here at Briff.me, knowing that our precious time together on Earth is waaay too short for a long feed, we bring you the best of the best, like this special briff about the Annoying Family Photos. If you want to get more posts like this, click like on the Briff.me Facebook.