Frozen lakes & their overwhelming beauty
"Behold! You are watching a few of the God's finest artistry on the canvas of frozen lakes."
Any type of waterbodies – ponds, lakes, rivers or oceans, with their reflections and unique natural components are beautiful within its own right. Then, what about when the water turns into ice? The result is unquestionably one of the most beautiful pieces of art. Freezing water, like clouds, can build up different shapes and forms such as patterns, bubbles, flowers, etc. Add to these, snowflakes with different shades of green, white or blue. Can't wait to walk on one of these beauties? Here are some photos to increase your temptation.
1. Frost Flowers In The Arctic Ocean
2. Emerald Ice On Baikal Lake, Russia
3. Bubbles Under The Ice Of Abraham Lake, Canada
4. Blue Pond In Japan
5. Abraham Lake In Alberta, Canada
6. Geometric Pond Ice In Southern Oregon, USA
7. Pond In Switzerland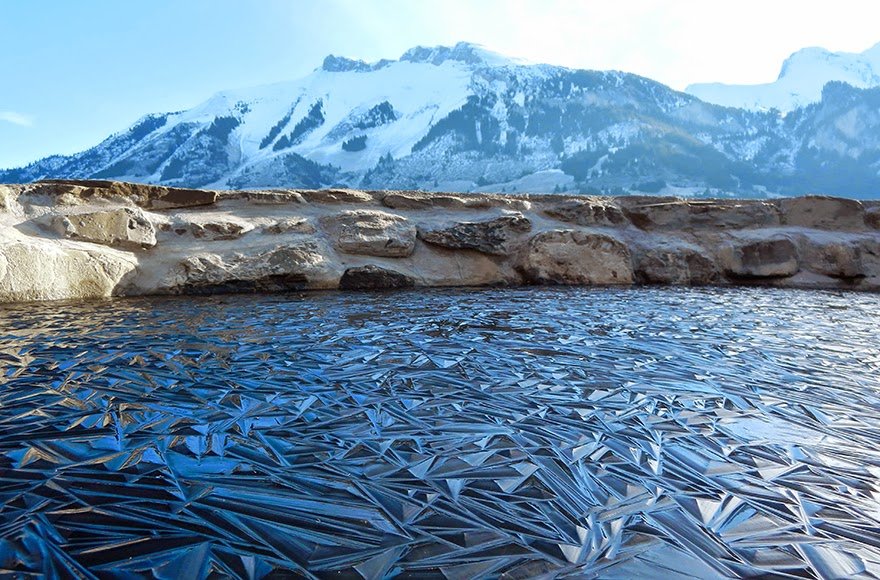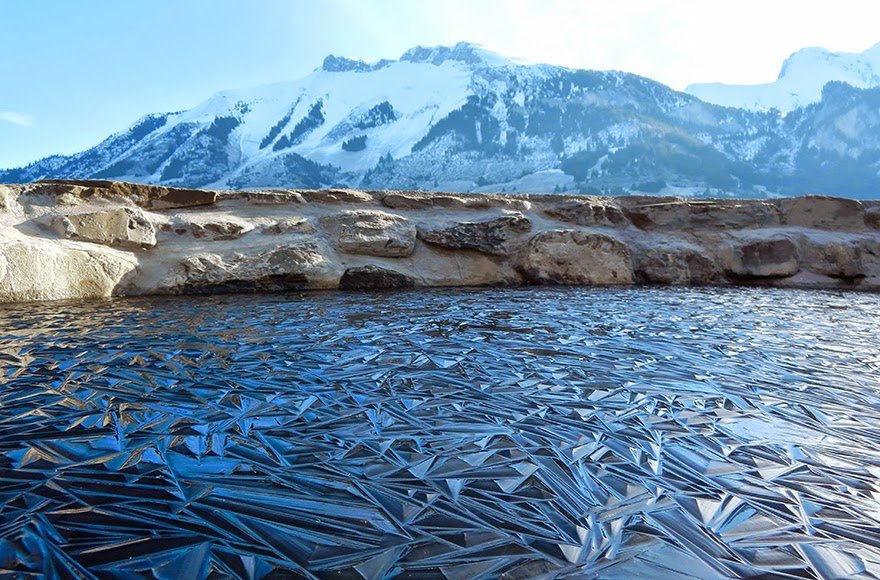 8. Lake McDonald In Montana, USA & Abraham Lake In Canada
9. Lake Druzhby In Antarctica
10. Ice Rider In Siberia, Russia
This post was inspired by guystheroad Thanks!
More from Briff.me
If you like this post about frozen lakes, briff.me can offer two more relevant posts about beautiful trees and beautiful clouds. Trees and clouds influence human mood, creates romanticism and it's an interesting subject for scientists too. Experience the natural beauty, as well as the classifications of cloud. Here are Beautiful Clouds – Amazing photos of clouds in variations you never imagined and Beautiful Trees – Some of The Most Attractive Artistry of Nature
Here at Briff.me, knowing that our precious time together on Earth is waaay too short for a long feed, we bring you the best of the best, like this special briff about Frozen Lakes. If you want to get more posts like this, click like on the Briff.me Facebook