Celebrities stunts double: Compare the similarities
We always cheer to those celebrities who entertain us with their actions like jumping from their cars or buildings. The question is – "Do they originally take part in those real dangerous scenes?" No, they are not. Movie makers always use stunts on those dangerous scenes. Celebrity stunt doubles are used in dangerous video shooting for a movie or television programs. The Celebrties stunts are playing a vital role in the movie industries. They are a part and parcel of the carrier of an actor or actress. In most of the cases celebrity stunt doubles are well skilled and trained. They take huge risks to make a movie scene perfect. Many of us unaware about their contribution regarding an action drama or movies.We should respect their contribution regarding film industry.
Wonder Woman and Stuntwoman Jeannie Epper
Uma Thurman & Zoe Bell
Tom Hardy & Stuntman
Tom Cruise & Michael McIntyre
Rob Pattinson & Stunt Double
Regina King & Stuntwoman
Nic Cage & Stuntman Eddie Yansick
Natalie Portman & Stunt Double Ballerina Sarah Lane
Lucy Lawless & Zoe Bell
Kate Beckinsale & Stuntwoman
Jennifer Lopez & Stuntman
January Jones & Stuntwoman
Daniel Radcliffe, Robbie Coltrane & Stunt Doubles
Charlize Theron & Stuntwoman Alicia Vela-Bailey
Carrie Fisher & Stuntwoman Tracey Eddon
Cameron Diaz & Tom Cruise & their Stuntpeople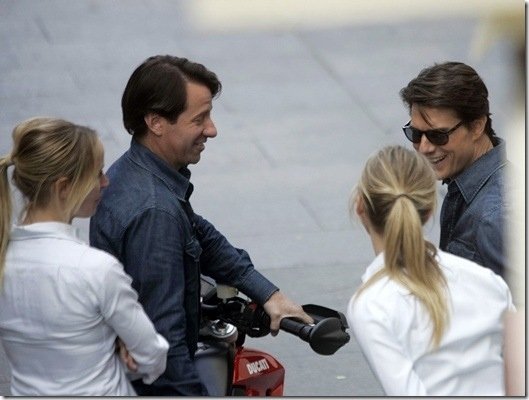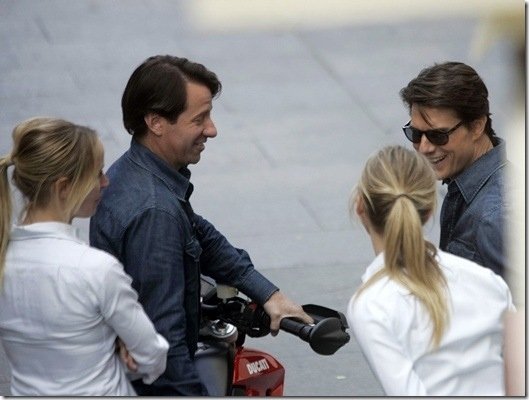 Brad Pitt
Angelina Jolie & Stuntwoman
Most of the photos of this special post were collected with the help of Google Image Search!! If you want to share it, give us our deserved credits and a link for this post.
More from Briff.me
If you like this post, you'd surely like the amazing stunts from Buster Keaton. (Animated GIFs)
Don't miss the Celebrity Rare Photos.
Family photos are mostly the sweetest memory for everyone. It can be the worst experience also. Don't miss the Annoying Family Photos.
Social Medias are gaining more popularity as it can change the mood of users. Get to know the Funny Tweets.
Here at Briff.me, knowing that our precious time together on Earth is waaay too short for a long feed, we bring you the best of the best, like this special briff about the Celebrities Stunts. If you want to get more posts like this, click like on the Briff.me Facebook.