These optical illusions are nothing less than any type of magic
Let's say the word 'illusionist'. Yes, right, you are thinking of a magician bringing out a bird inside his hat. Some of you movie freaks might even be thinking of Christian Bale, for nothing but his great stage illusionist role in a brilliant movie. However, it's probably not fair to think only about magician as an illusionist anymore. There is something called optical illusions too; and then, there is some brilliant illusionist who made the Photoshop their magical stage. Swedish photographer and photo artist Erik Johansson is one of those few mind blowing illusionist. His photos are simple, yet his main door of a house turns into a passing room door, with a blink of an eye. Purely magical! Aren't they?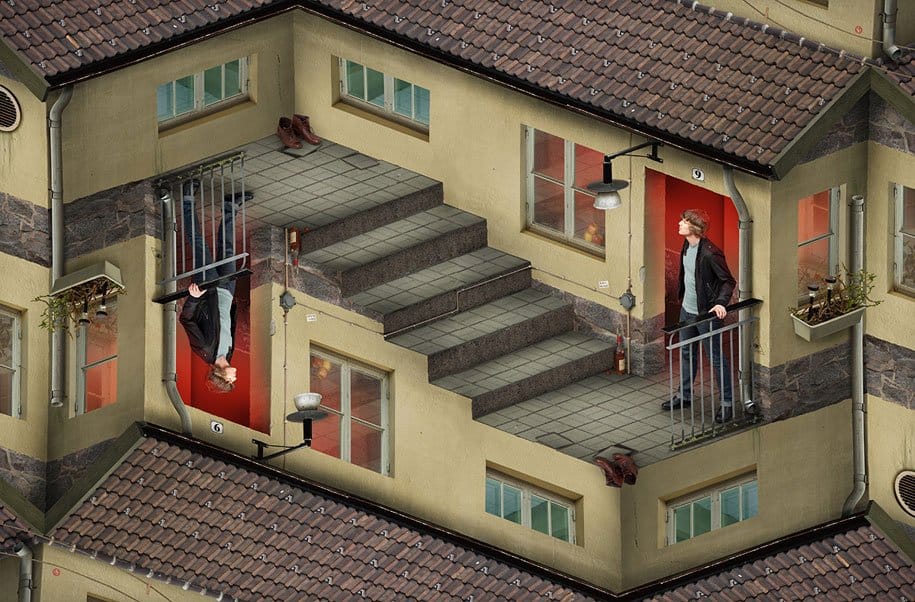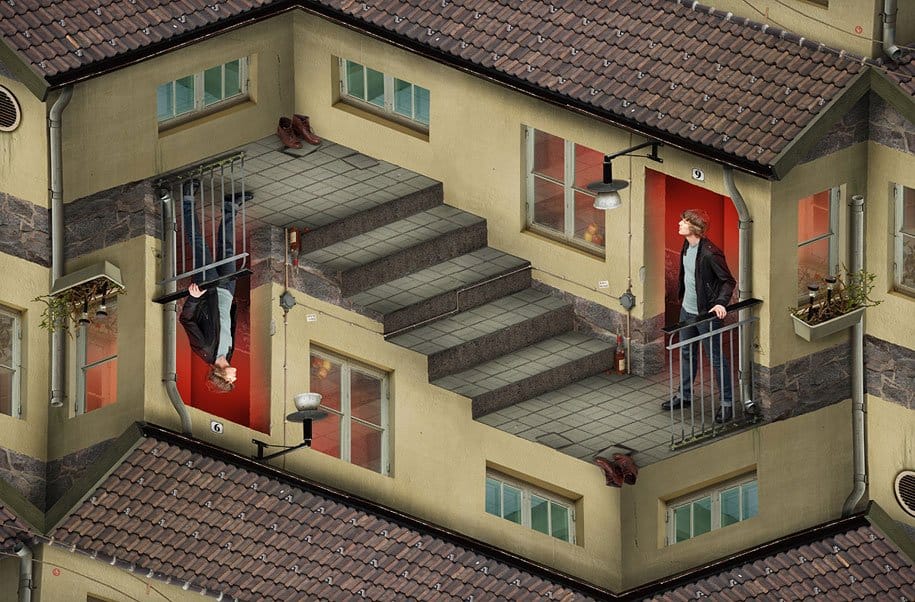 This post was inspired by erikjohanssonphoto Thanks!
More from Briff.me
Optical Illusions are created by the most creative artists and they work on their own topics. It can be of many forms. Don't miss 25 Amazing Optical Illusions Photos
Kids & cats can be the best companion. They looks adorable together. If you don't believe, find out kids & cats.
Lot of illusions and adorable photos, but if you want to know about the sexiest scenes in mainstream Hollywood movies, then try 7 Most Sexy Scenes.
Here at Briff.me, knowing that our precious time together on Earth is waaay too short for a long feed, we bring you the best of the best, like this special briff about Optical Illusions. If you want to get more posts like this, click like on the Briff.me Facebook.