Erol Ozan said that "Dancing is creating a sculpture that is visible only for a moment." This gallery of photographs by Russian photographer Alexander Yakovlev captures the beauty of professional dancers, making it visible for just a little longer.
Photographer Annie Leibovitz said that "Nature is so powerful, so strong. Capturing its essence is not easy – your work becomes a dance with light and the weather. It takes you to a place within yourself." And in fact, the photography of dancing is an art form as well.
Each of these fantastic photographs deserves observing, thinking, absorbing. Below each photograph we added a quote, enriching the experience. You're invited to read the quote before you scroll down each time for the next photo. We couldn't just place all photos on the same page because the page would have been too heavy to load. And also because each dancing photograph deserves it's moment, like a separate wall in museum.
"You've gotta dance like there's nobody watching,
Love like you'll never be hurt,
Sing like there's nobody listening,
And live like it's heaven on earth."
― William W. Purkey

"And those who were seen dancing were thought to be insane by those who could not hear the music."
― Friedrich Nietzsche
Dance Photography and Quotes: These powerful photographs of professional dancers, enhanced by everlasting quotes, are close to human perfection.

"Let us read, and let us dance; these two amusements will never do any harm to the world."
― Voltaire
Please scroll down, enjoy, and if you want to say thank you – please share the link on Facebook.

"We should consider every day lost on which we have not danced at least once."
― Friedrich Nietzsche

"Dance, when you're broken open. Dance, if you've torn the bandage off. Dance in the middle of the fighting. Dance in your blood. Dance when you're perfectly free."
― Rumi

"After all, Ginger Rogers did everything that Fred Astaire did. She just did it backwards and in high heels."
― Ann Richards

"And hand in hand, on the edge of the sand,
They danced by the light of the moon."
― Edward Lear, The Owl and the Pussycat

"Do a loony-goony dance
'Cross the kitchen floor,
Put something silly in the world
That ain't been there before."
― Shel Silverstein, A Light in the Attic

"Almost nobody dances sober, unless they happen to be insane."
― H.P. Lovecraft

"Somebody just gave me a shower radio. Thanks a lot. Do you really want music in the shower? I guess there's no better place to dance than a slick surface next to a glass door."
― Jerry Seinfeld

"Dance is the hidden language of the soul"
― Martha Graham

"To be creative means to be in love with life. You can be creative only if you love life enough that you want to enhance its beauty, you want to bring a little more music to it, a little more poetry to it, a little more dance to it."
― Osho

"Live your truth. Express your love. Share your enthusiasm. Take action towards your dreams. Walk your talk. Dance and sing to your music. Embrace your blessings. Make today worth remembering."
― Steve Maraboli, Unapologetically You: Reflections on Life and the Human Experience

"You'll learn, as you get older, that rules are made to be broken. Be bold enough to live life on your terms, and never, ever apologize for it. Go against the grain, refuse to conform, take the road less traveled instead of the well-beaten path. Laugh in the face of adversity, and leap before you look. Dance as though EVERYBODY is watching. March to the beat of your own drummer. And stubbornly refuse to fit in."
― Mandy Hale, The Single Woman: Life, Love, and a Dash of Sass

"There is a vitality, a life force, an energy, a quickening that is translated through you into action, and because there is only one of you in all time, this expression is unique. And if you block it, it will never exist through any other medium and will be lost."
― Martha Graham

"Nobody cares if you can't dance well. Just get up and dance. Great dancers are great because of their passion."
― Martha Graham

"Faeries, come take me out of this dull world,
For I would ride with you upon the wind,
Run on the top of the dishevelled tide,
And dance upon the mountains like a flame."
― W.B. Yeats, The Land of Heart's Desire

"Life is the dancer and you are the dance."
― Eckhart Tolle, A New Earth: Awakening to Your Life's Purpose

"Every day brings a chance for you to draw in a breath, kick off your shoes, and dance."
― Oprah Winfrey

"She would be half a planet away, floating in a turquoise sea, dancing by moonlight to flamenco guitar."
― Janet Fitch, White Oleander

"The only way to make sense out of change is to plunge into it, move with it, and join the dance."
― Alan W. Watts

"Dancing is a vertical expression of a horizontal desire."
― Robert Frost

"If a man doesn't know how to dance he doesn't know how to make love, there I said it!"
― Craig Ferguson

"I don't want people who want to dance, I want people who have to dance. "
― George Balanchine

"Let us embrace each other like we have the arms of two chairs. Let us dance like our legs are those of a table. We should do dinner sometime."
― Jarod Kintz, This Book is Not FOR SALE

"I do not try to dance better than anyone else. I only try to to dance better than myself."
― Mikhail Baryshnikov

"When I dance, I'm so fluid you could drink my moves. And if you sip it with your morning coffee, you'll be light on your feet all day."
― Jarod Kintz, This Book is Not FOR SALE

"To dance is to be out of yourself. Larger, more beautiful, more powerful.. This is power, it is glory on earth and it is yours for the taking"
― Agnes De Mille

"In a society that worships love, freedom and beauty, dance is sacred, It is a prayer for the future, a remembrance of the past and a joyful exclamation of thanks for the present."
― Amelia Atwater-Rhodes, The Shapeshifters: The Kiesha'ra of the Den of Shadows

"Life is short and there will always be dirty dishes, so let's dance."
― James Howe, Totally Joe

"Kids: they dance before they learn there is anything that isn't music"
― William Stafford

"If theater is ritual, then dance is too… It's as if the threads connecting us to the rest of the world were washed clean of preconceptions and fears. When you dance, you can enjoy the luxury of being you."
― Paulo Coelho, The Witch Of Portobello

"Life is sweet when you pay attention. When it doesn't seem sweet, put a sticker on your nose and do a funky dance."
― Whitney Scott

"To understand what I am saying, you have to believe that dance is something other than technique. We forget where the movements come from. They are born from life. When you create a new work, the point of departure must be contemporary life — not existing forms of dance."
― Pina Bausch

"I don't quite know how to respond to people who say that I dance like my genitals are on fire. I usually just blush and brush aside their flattery."
― Jarod Kintz, This Book is Not FOR SALE

"Life is a dance. Mindfulness is witnessing that dance."
― Amit Ray

"I don't want to hide. I want to slow dance with you again. I want to dance with you forever."
― Sarah Black, Border Roads

"Lermontov: Why do you want to dance?
Vicky: Why do you want to live?
Lermontov: Well, I don't know exactly why, but… I must.
Vicky: That's my answer too."
― The Red Shoes

"Our biological rhythms are the symphony of the cosmos, music embedded deep within us to which we dance, even when we can't name the tune."
― Deepak Chopra

"Now I am going to reveal to you something which is very pure, a totally white thought. It is always in my heart; it blooms at each of my steps… The Dance is love, it is only love, it alone, and that is enough… I, then, it is amorously that I dance: to poems, to music but now I would like to no longer dance to anything but the rhythm of my soul."
― Isadora Duncan

"If you look at a dancer in silence, his or her body will be the music. If you turn the music on, that body will become an extension of what you're hearing."
― Judith Jamison, Dancing Spirit: An Autobiography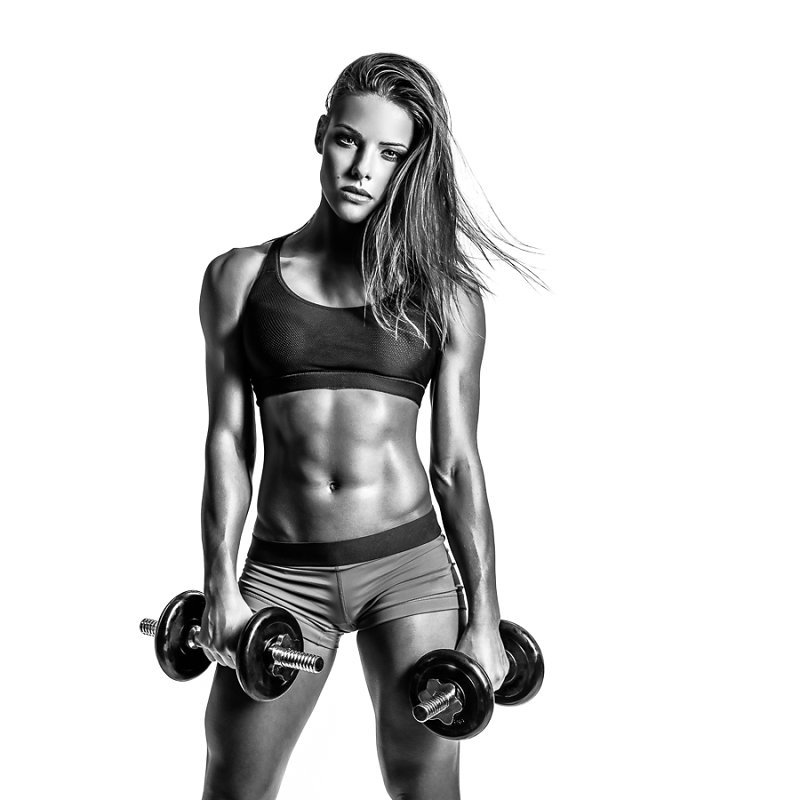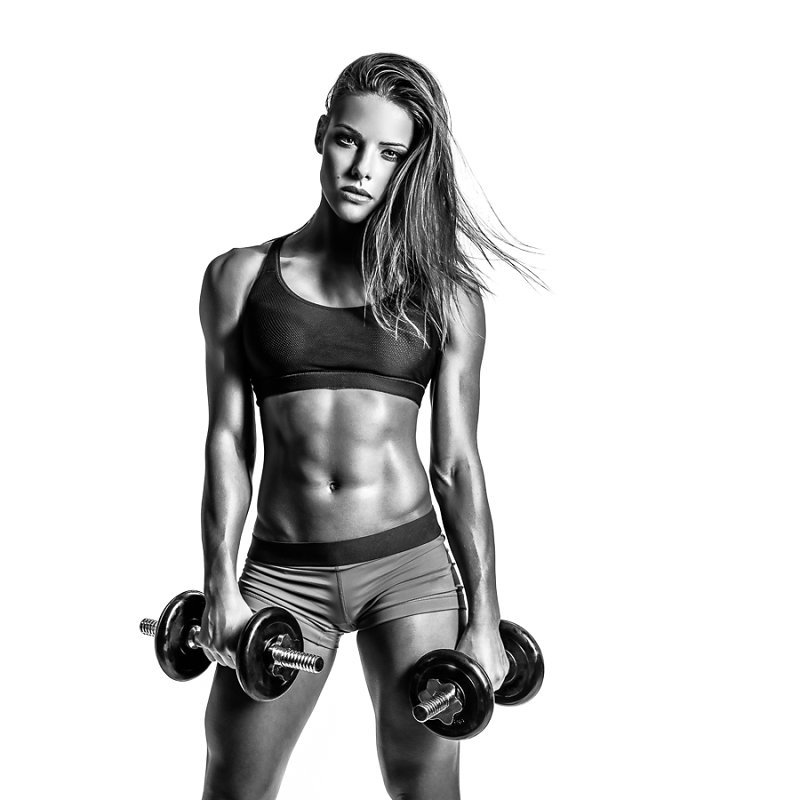 "It doesn't matter if I'm off the beat. It doesn't matter if I'm snapping to the rhythm. It doesn't matter if I look like a complete goon when I dance. It is my dance. It is my moment. It is mine. And dance I will. Try and stop me. You'll probably get kicked in the face."
― Dan Pearce, Single Dad Laughing

"You don't enter a dance studio and say "I can't do that." If you do, then why are you in the studio in the first place?"
― Judith Jamison, Dancing Spirit: An Autobiography

"The problem is not making up the steps but deciding which ones to keep."
― Mikhail Baryshnikov

"I like Dancing of Indian girls more than my parents' prayers . Because they dance with love and passion . But my parents just say their prayers because they got used to it ."
― Ali Shariati

"All the ills of mankind, all the tragic misfortunes that fill the history books, all the political blunders, all the failures of the great leaders have arisen merely from a lack of skill at dancing."
― Molière

"Most dancers I know, especially the talented and successful ones, seem to possess [my dog's] knack for living moment to moment. You see, their idea of time is related to those infinitely short moments when they are onstage being their superselves."
― Paul Taylor, Private Domain: An Autobiography

"I know nothing, except what everyone knows – if there when Grace dances, I should dance."
― W.H. Auden, Collected Poems

"You can dance in the storm. Don't wait for the rain to be over before because it might take too long. You can can do it now. Wherever you are, right now, you can start, right now; this very moment."
― Israelmore Ayivor

"The first time I started choreographing was in the dark, in my living room, with the lights completely out, to some popular music on the radio. I put the radio on full blast and I started moving. I didn't know what it looked like. I didn't want to see it… I had to start in the dark."
― Judith Jamison, Dancing Spirit: An Autobiography

"You dance love, and you dance joy, and you dance dreams. And I know if I can make you smile by jumping over a couple of couches or running through a rainstorm, then I'll be very glad to be a song and dance man."
― Gene Kelly

Dance is for everybody. I believe that the dance came from the people and that it should always be delivered back to the people.
― Alvin Ailey

The dance can reveal everything mysterious that is hidden in music, and it has the additional merit of being human and palpable. Dancing is poetry with arms and legs.
― Charles Baudelaire

I see dance being used as communication between body and soul, to express what it too deep to find for words.
― Ruth St. Denis

The discipline that ballet requires is obsessive. And only the ones who dedicate their whole lives are able to make it. Your toenails fall off and you peel them away and then you're asked to dance again and keep smiling. I wanted to become a professional ballet dancer.
― Penelope Cruz

To dance is to be out of yourself. Larger, more beautiful, more powerful. This is power, it is glory on earth and it is yours for the taking.
― Agnes de Mille

I believe it is in my nature to dance by virtue of the beat of my heart, the pulse of my blood and the music in my mind.
― Robert Fulghum

If you cannot get rid of the family skeleton, you may as well make it dance.
― George Bernard Shaw<
More from Briff.me
Street dance under a broken fire hydrant: If you like dancing, don't miss this original, surprising and powerful dance, click here – This guy improvised a beautiful street dance under a broken fire hydrant.
Credit and Links
The brilliant photographer is Alexander Yakovlev and you can learn more and follow him on his Instagram account. The quotes are edited from several sources, including Google and GoodReads. Thank you! Oh, and in case you were wondering, the powder in many of the photos is flour.
Here at Briff.me, knowing that our precious time together on Earth is waaay too short for a long feed, we bring you the best of the best, like this special briff about dancing, photography and quotes. If you want to get more posts like this, click like on the Briff.me Facebook page.
Liked this Briff? Click a button to Share…