Who's coming for a drive in one of the most dangerous roads in the World?
"You need to be as courageous as a stunt artist just to drive on these beautifully dangerous roads."
There are everyday roads, roads with most scenic landscape, roads with the most advanced technology, roads under the ocean, etc. And then there are dangerous roads; where an accident awaits at every turn, at every corner. Thinking what is the point of creating such roads? Well, the most obvious is to connect two or more communities, or between cities. Whatever the reasons are, those roads are risky for life, breathtaking to drive, and a brilliant spot to adventurists. Only looking at those will make you dizzy.
Trollstigen, Norway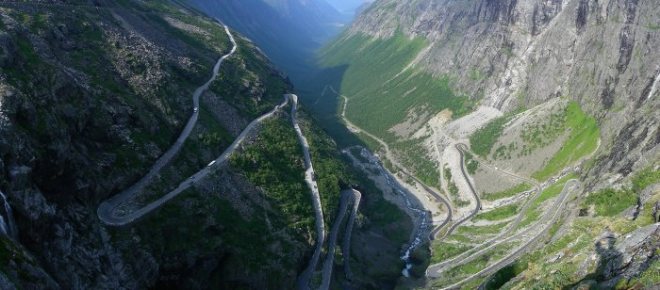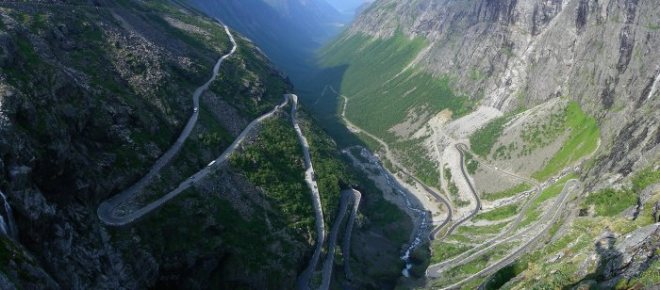 Saint Gothard Pass, Switzerland
Road to Nanga Parbat, Pakistan
Road of Death, Bolivia
Lysebotn Road, Norway

Heaven Linking Avenue, China

Guoliang Tunnel Road, China
Dades Gorge, Morocco
Col de Turini, France
This post was inspired by emorfes Thanks!
More from Briff.me
If you like this post about dangerous roads, we have some other relevant posts for you. People can't achieve some real beauty of this world without taking any risk. People risk their life to gain it. Axel Willems is one of them. See what he got there in Underwater Caves Dangerous But Amazing!
People see the movies, likes the actor/actress. Very few cares about the stuntmen. But they are the real heroes. Nowadays, with the rapid development of technologies, people don't have to risk their lives. But in the past, stuntmen risked their lives for the movies. Buster Keaton was one of them and he earned his legendary status by his bravery. Don't miss out Amazing Stunts – Hi! I am Buster Keaton and this is a Jackass!
Here at Briff.me, knowing that our precious time together on Earth is waaay too short for a long feed, we bring you the best of the best, like this special briff about Dangerous roads. If you want to get more posts like this, click like on the Briff.me Facebook