These bizarre, but great packages actually exist in our wonderful world
Amazon, the giant marketplaces for us the online community, has just about anything you seek to buy in a store. However, that's not particularly unique as any superstore, the great and good ones of those, will offer you anything like amazon. Anyway, what makes the world amazon unique is its big collection of weird, but extensively cool packages of everyday materials, which can absolutely wow us in a grand manner. You would look at those products and think twice whether it is real. In fact, you would require a long, deep stare to find out what it actually does. So, let's start the wonder with the great packages we have come across so far.
1. Umbrella Flask
This umbrella like thing is actually a flask to probably hide your drinking habit under an umbrella! Great to con the concert securities, just mistakenly don't put it over your head when it rains.
2. TowlHub
Wished of being able to charge your phone in the kitchen easily? Your wish is their command as a manufacturer brought a lovely kitchen towel holder that can actually charge up to 4 devices.
3. The "Pencil"
Missing the pencil and paper, in this age of modern technology? Don't miss much as the technology brought back the 'Pencil' for you, only in an ultra-modern fashion. This pencil looks exactly like a pencil, but can connect with iPad over Bluetooth and work as a damn good stylus.
4. Desktop Punching Ball
Never leave your desk to reduce your stress again. Just buy this desktop punching ball which will attach to your desk nicely. It adds to the desks' texture too, while saving you from the wrath of your HR manager.
5. Dart Vader Toaster
Dart Vader makes the list once again, but this time with a fantastic toaster that marks the word 'Star Wars' onto your toasted breads.
6. Sky Panel
This brilliant sky panel shows images of the skies, making it possible to feel like having a fresh air even in an air proof, sight proof building.
7. Flying Shark
Yeah, it's a shark that can fly. This amazing helium-filled shark can fly around or swim around 40 feet of range in the air, with the help of a remote controller.
8. Pepper Spray Case
Never have to carry a pepper spray again. Your iPhone, with the help of this cover will easily turn into a pepper spray to protect you from the hijacker. If you wish, you can have a pepper spray selfie too.
9. Plug Outlet
And lastly, enjoy the shameful looks of the love making naughty couple, drawn out in the socket that effectively does its job. The plug comes in a pack of 4.
10. Moby Stapler
Forget about staplers, in order to join the papers with papers, just use a whale! Just kidding! This whale like thing is in fact a stapler, quite possibly the coolest one you would ever see.
11. Web Mail Notifier
Use a nice little envelope to notify you about mails, Facebook likes and retweets. It is not particularly necessary, we admit, but we like to be cool you know!
12. Darth Vader USB Hub
This package has a spinning head and light-up eyes with the obvious Darth Vader voice and it is basically a USB hub. This officially licensed product is not so cheap though.
13. Phone Charger
It is no ordinary charging adapter, rather it is the charger that fits nicely into a wallet. The charger is sized like a credit card and can charge your phone in about an hour.
14. Chopping Board with iPad Stand
The name says it all. So, cut every inch of your ingredients without ever taking your eyes off of the recipe found in your iPad.
15. Buddy Bounce Outdoor Play Ball
A giant ball, that looks pretty in its blue crystal like texture. Does the job pretty well too.
16. HAPIfork
Fork with Bluetooth connectivity! Never could imagine that, could you? This HAPIfork comes straight beyond your imagination to update you with all the information about your food habit and manners.
17. Wind-Up Shredder
Crank the handles, and papers will get into it to be shredded out, all on its own. This cool shredder can be used with a bank statement or credit cards, even evidence. It comes at a low price too.
18. A Levitating Desk Lamp
This lamp came straight out of a magic trick book, with hidden magnets, keeping the up and bottom parts a couple inches away from the main stand. So, live a magical life, literally.
19. Color Changing Shower Head
Always dreamed of having a golden shower in Vegas? Have it in the comfort of your own home with this shower header that change into seven different colors including the golden one.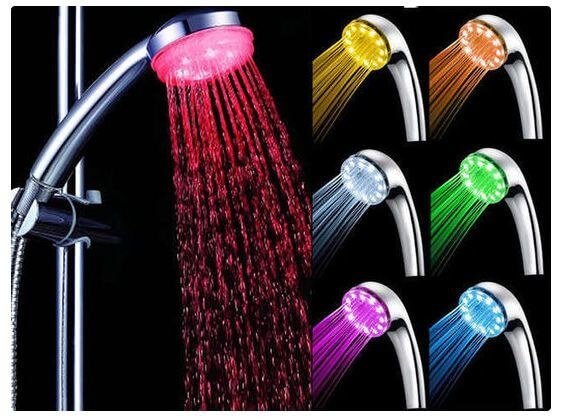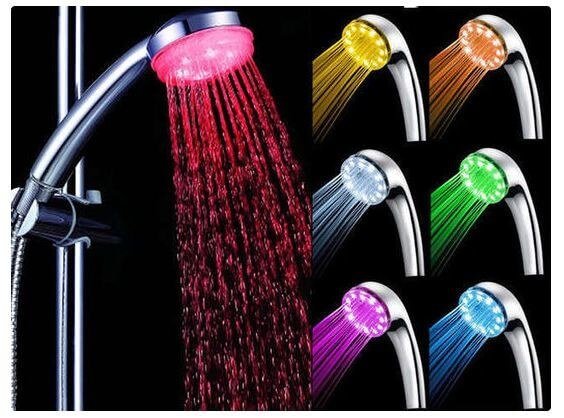 20. "Pick Your Nose"
No, this is not a heading, rather the given name of the precious little paper cups. These cups will change the shape of your nose, or at least the way people look at it while you drink something again.
This post was inspired by ididntknowthat Thanks!
More from Briff.me
Ever dreamed of walking above a moving submarine? Or how would you feel to land on sail plan's wing? How the earth does look like from the space? Get this unique feelings on Great Photos – Each one has an Amazing Story
In the eyes of creative people, ordinary things are not ordinary at all. See how they can show their creativity out of nothing here on Creative Drawings – Made Out of Ordinary Things
Here at Briff.me, knowing that our precious time together on Earth is waaay too short for a long feed, we bring you the best of the best, like this special briff about Great Packages. If you want to get more posts like this, click like on the Briff.me Facebook