These amazing buildings would make a communist a materialist
"No, the architects of these amazing buildings were not drunk! Maybe they were, but it doesn't matter!"
The world, in our era of civilization, is full of buildings. Oh! How we miss the greeneries and calmness of the past. People, typically whine about this enormous use of Steel, Bricks and sands. It is costing us by harming our environment along with hampering our artistic inspiration, they say. However, some of the architects seem to oppose these ideas with their work, imagination and artistic capabilities. Some of their works are so stunning that it makes us feel awestruck. Here are 22 of the most amazing buildings that will fascinate you to death.
1. Wooden Gagster House, Archangelsk, Russia
2. Wonderworks (Pigeon Forge, TN, United States)
3. The Ufo House, Sanjhih, Taiwan
4. The Crooked House (Sopot, Poland)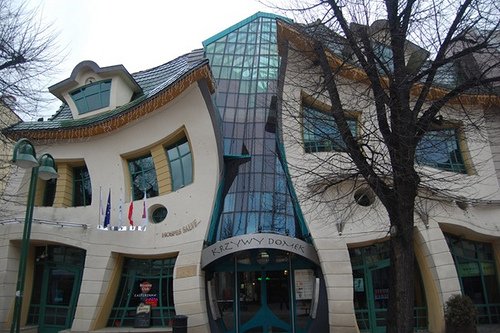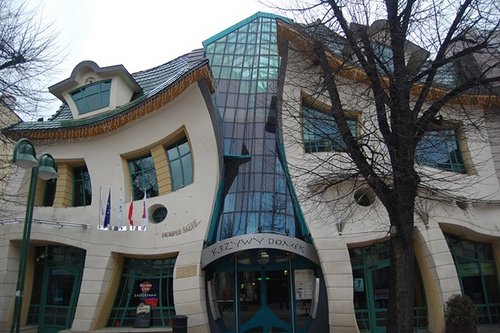 5. The Basket Building (Ohio, United States)
6. Stone House, Guimarães, Portugal
7. Solar Furnace, Odeillo, France
8. Shoe House, Pennsylvania, United States
9. Ripley's Building, Niagara Falls, Ontario, Canada
10. Pickle Barrel House, Grand Marais, Michigan, USA
11. Nord LB building, Hannover, Germany
12. Mind House (Barcelona, Spain)
13. Mammy's Cupboard, Natchez, MS, USA
14. Kettle House, Texas, United States
15. Kansas City Public Library (Missouri, United States)
16. Hang Nga Guesthouse (Crazy House), Vietnam
17. Grand Lisboa, Macao
18. Forest Spiral – Hundertwasser Building (Darmstadt, Germany)
19. Ferdinand Cheval Palace a.k.a Ideal Palace (France)
20. Dancing Building (Prague, Czech Republic)
21. Cubic Houses (Rotterdam, Netherlands)

22. Beijing National Stadium, Beijing, China
This post was inspired by archinomy Thanks!
More from Briff.me
World is a place which will surprise you every single day. Creative works never hide. You can't hide talents either. It shows in this post. Briff.me can offer you some more amazing architectural structures. These are funny, these are vacation homes you would envy to visit. Don't miss Funny AirBNB – Outstanding and Funny Rentals For Travelers
Here at Briff.me, knowing that our precious time together on Earth is waaay too short for a long feed, we bring you the best of the best, like this special briff about Amazing Buildings. If you want to get more posts like this, click like on the Briff.me Facebook