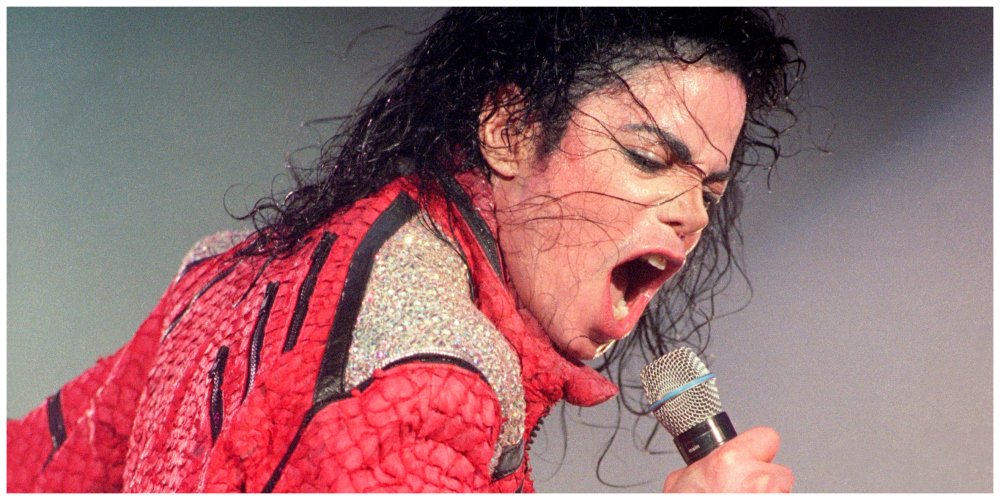 Michael Jackson. King of Pop, world renowned entertainer, legend. He is unchallenged among rock and pop stars and is undeniably a legend. Find out everything you didn't know about this unparalleled entertainer with these fun facts about him, plus, some great photos and videos at the end!
Did you know…
Michael Jackson is still making money! He has surpassed Elvis Presley and John Lennon as the highest earning deceased artist. He even won the Guinness Book Of World Records. In the first year after his passing, his estate earned a reported $1 billion!
Remember his Minnie Mouse days? Click next for the funny thing he said about his early days!
Jackson started off as a member of the Jackson 5. He was undisputedly the star, but looking back, didn't seem too thrilled with his early days. He reportedly described his own voice on early records as sounding "like Minnie Mouse".
What great business move did he make in the 80s?
He was a savvy businessman! In 1985, he paid $47.5 million to buy a publishing catalog that included in it 250 Beatles songs. Ten years later, he sold half the rights to Sony for $90 million!
Did you know about the robot he wanted to build?
In 2005, Jackson was in serious talks to build a 50 foot robot that was going to roam the Las Vegas desert! The idea was for it to be the first thing travelers saw when flying into McLaren Airport. Even though work had reportedly been done on the robot, it sadly never came into fruition.
Was Michael Jackson almost Spiderman? Read on for the interesting story about that!
Michael Jackson was a huge fan of comic books, wanting to play the roles of superheroes in the movie adaptation of many comics. In the 90s, he even attempted to buy Marvel, feeling like it was his only way he'd get to play Spiderman! He also lobbied hard to play the role of Professor X in X-Men.
Did you know about the Sony hack?
Jackson left behind an incredible array of unreleased music – enough for 10 projects. Sony bought the entire collection for somewhere between $200 to $250 million dollars! In a hack in 2011, the collection was stolen by British hackers James Marks and James McCormick. They later pled guilty in court. Sony has since released several albums of Jackson's previously unheard music.
How many awards has this prolific artist won?
Michael Jackson is the most awarded artist of all time! He has won 23 Guinness World Records, 40 Billboard Awards, 13 Grammys, and 26 American Music Awards, as well as congressional honors for his humanitarian efforts.
Did you know that he DIDN'T write for the Simpsons?
For a long time, internet rumors claimed that Michael Jackson wrote "Do The Bartman" from The Simpsons. Creator Matt Groening loved to tell people that Jackson had written it, but was unable to take credit due to legal issues with his record company. The real writer, Bryan Loren, set the record straight recently. "The story of the song and its creation has been a thorn in my side since I did it," he told Music Business Worldwide, adding, "But, despite Matt Groening's repeated confessions, I am the sole writer of the song."
The song is still inspired by Jackson, and, according to Loren, "along with me, Michael Jackson does sing backing vocals. And it WAS his idea to call the song, DTB. AND, he did insist I include his name in the lyric."
How many surgeries did he really have?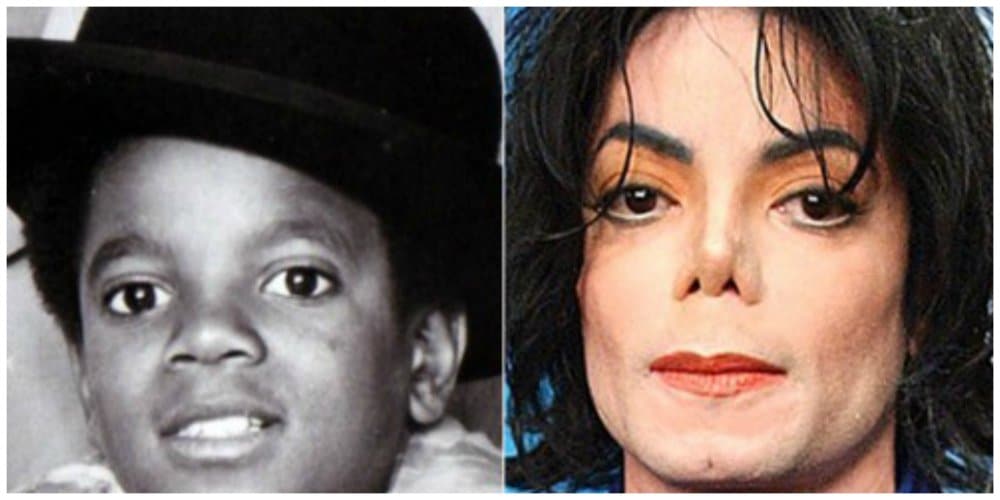 Michael Jackson had a number of plastic surgeries that eventually rendered him unrecognizable from the young boy with a huge Afro in the Jackson 5. Some experts estimate that he had 100 surgeries. Jackson once claimed that he only had 2 operations on his nose, to help him sing better. He also once confided to close friend Uri Geller that he was getting plastic surgeries so that he would look less like his father.
Why was the Billie Jean music video almost not on TV?
Billie Jean, released in 1983, is the second single off of "Thriller". It is one of the best-selling singles of all time, and is considered one of the best 500 songs of all time (Rolling Stone Magazine.) The video is equally good, but did you know it was the first video by a black artist to appear on MTV?
The president of Jackson's label (CBS), Walter Yetnikoff threatened to pull all his artists off the air unless MTV, then a relatively small and unknown station, played the video.  "I said to MTV, 'I'm pulling everything we have off the air, all our product. I'm not going to give you any more videos. And I'm going to go public and f***ing tell them about the fact you don't want to play music by a black guy.'"

How did Michael Jackson try to solve gang wars?
Another great Jackson song, "Beat It", has an equally wonderful story behind the video. CBS refused to finance it, so Jackson paid for it himself, to the tune of $150,000. It was filmed on Los Angeles's Skid Row. In order to bring authenticity to the video, Jackson hired members of rival gangs, the Crips and the Bloods. He used them not only for authenticity, but also in the hopes that it would foster peace between them!
How well did Thriller do?
Thriller is the best selling album of all time. It has sold over 42 million copies, and spent 122 weeks on the Billboard 200.
What caused his skin to turn white?
Jackson actually suffered from Vitiligo, a rare skin condition that causes melanin producing skin cells to fail. It causes patches of discolored or pale skin. Jackson also used skin-whitening cream Porcelana, but it is unknown if he was using it to even out patches of paler skin or if it caused the vitiligo.
Why was he never seen without his wig after 1984?
Jackson was badly burnt in a 1984 accident. While filming a commercial for Pepsi, an explosion went off to early, catching fire on his hair. He suffered from second- and third-degree burns to his face and scalp. To get around that, he had his hairline tattooed onto his forehead and was never seen without a wig after that.
Did the accident affect the rest of his life? How?
After his accident, he needed quite a bit of surgery to repair the damage. Some speculate that all the hospitalizations and surgeries sparked his addiction to painkillers and plastic surgery. He continued to deny allegations of multiple surgeries, maintaining that it was just the two rhinoplasties and a chin surgery. When the UK's Daily Mirror ran a photo of him captioned "hideously disfigured", he sued.
What was one of his more quirky pets?
Michael Jackson had a pet chimpanzee, Bubbles. Jackson was inseparable with the chimp, even traveling to Japan and bringing Bubbles along for tea with the mayor of Osaka. Eventually, Bubbles got too big to be kept as a house pet, and was released to a sanctuary, where he lives a quiet, peaceful, and happy life with his chimp family.
Jackson had a terrible relationship with his father. How did that affect his life?
The child molestation case was just one of the shadows that hung over Jackson for most of his life. He blames many of his issues on his hugely abusive childhood, especially at the hands of his father. This may have led to his subsequent childlike behavior in adulthood, including the close friendships he formed with young children.
However, faults aside, Jackson was a man with a huge heart, who donated prolifically to humanitarian causes.
Did you know about all his humanitarian efforts?
Jackson formed the Heal The World Foundation. Through this foundation Jackson used his wealth to help as many people as possible. Some of the amazing things he did include:
airlifting 46 tons of supplies to Sarajevo, then undergoing a brutal civil war
instituted drug and alcohol abuse programs
paid for the full cost of a Hungarian child's liver
He also created the Michael Jackson Burn Center after his accident, and subsequent lawsuit that he filed after the botched commercial with Pepsi. He donated his settlement from the company – $1.5 million – to the center.
What would have happened if he was found guilty?
Despite this, his innocence was still in question. During the highly publicized child molestation trial, his family decided to create a secret escape plan for the artist.
Jermaine Jackson had a private jet on standby that would have whisked Jackson to Bahrain, which has no extradition policy with the United States. Jackson presumably would have lived there for the rest of his life.
How did the moonwalk come to be?
Jackson is known for many, many things – his music, style, controversies – but he is also very well known for his dance moves. This smooth criminal turned the pop world on its head when he debuted the moonwalk, the deceptively simple-looking dance move that propelled Jackson to fame. However, while he may have brought the moonwalk to household status, Jackson didn't invent the move.
LaToya Jackson, Michael's sister, has said, "The moonwalk was a dance that the kids were doing on the streets, and Michael came along later. And he had a guy by the name of Jeffrey Daniel to teach him to do the moonwalk…and when he did it, everybody saw it and just thought this was the most wonderful thing they had ever seen, not really knowing it was a dance that was already out there."
What famous musical collaborator is heard on Beat It?
The guitar solo on "Beat It" is played by Eddie Van Halen! The prolific rock star and renowned guitarist recorded the solo for free. "I did it as a favor", the musician later said. "I was a complete fool, according to the rest of the band, our manager and everyone else. I was not used. I knew what I was doing – I don't do something unless I want to do it." We're glad he did it!
Was Michael Jackson an Egyptian Pharoah?
This is a total coincidence, but there is an Egyptian statue that bears a striking resemblance to Jackson at the Field Museum in Chicago, disfigured nose and all…!
What animal species is named after Jackson?
On the day Jackson died, paleontologists at Kent State University discovered a new-to-them, currently extinct species of hermit crab. They named it Mesoparapylocheles michaeljacksoni in honor of the star.
Check out this amazing flash mob, mext!
Have you seen this amazing flashmob? Check it out below!
If you liked this post, we're sure your friends would appreciate it as well. We worked hard on research, writing, images and editing and the truth is that we only earn from sponsors. If you'd like to say thanks, we would highly appreciate it if you could simply share on Facebook. Thank you!
More From Briff.me:
Here at Briff.me, knowing that our precious time together on Earth is waaay too short for a long feed, we bring you the best of the best, like this special briff about the best facts about Michael Jackson. If you want to get more posts like this, click like on the Briff.me Facebook page.