Wedding Quotes about Love, Marriage and a Ring
The best Wedding quotes are crucial for any wedding, whether you're the best man, best woman, parent, brother, sister, or even the bride or groom. Here are 3 wedding quotes to inspire your speech or wedding toast. We wish you love and everlasting happiness starting with a fantastic wedding. Congratulations! Oh, and they also come in a nice video – scroll all the way down for it.
1. Love and love again
Love like there's no tomorrow, and if tomorrow comes, love again.
– Max Lucado
2. The secret to a successful marriage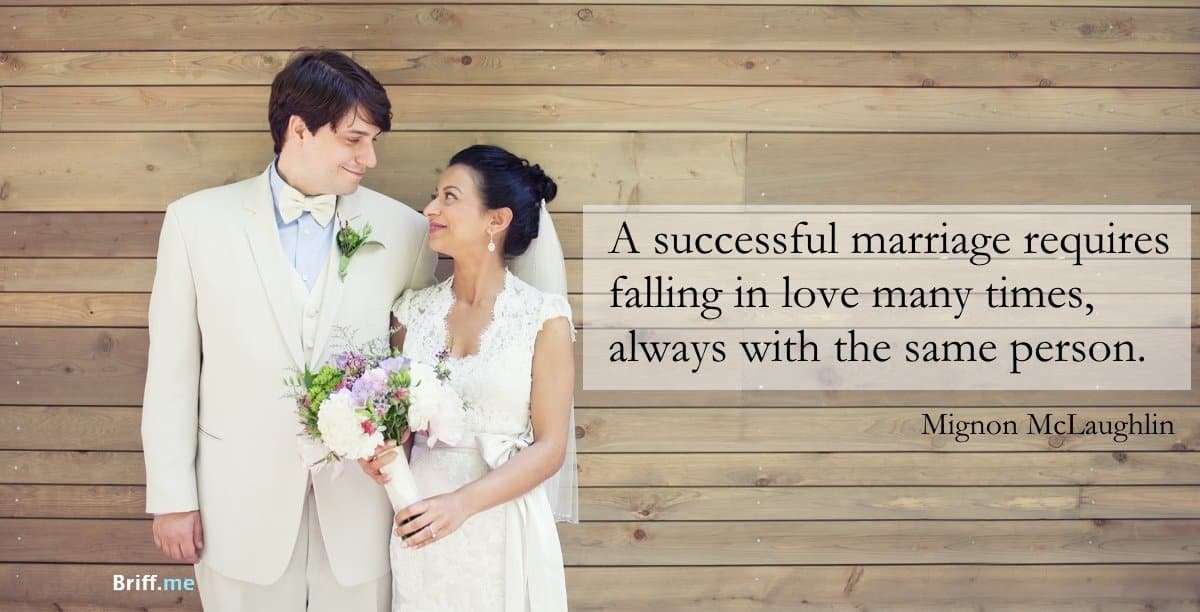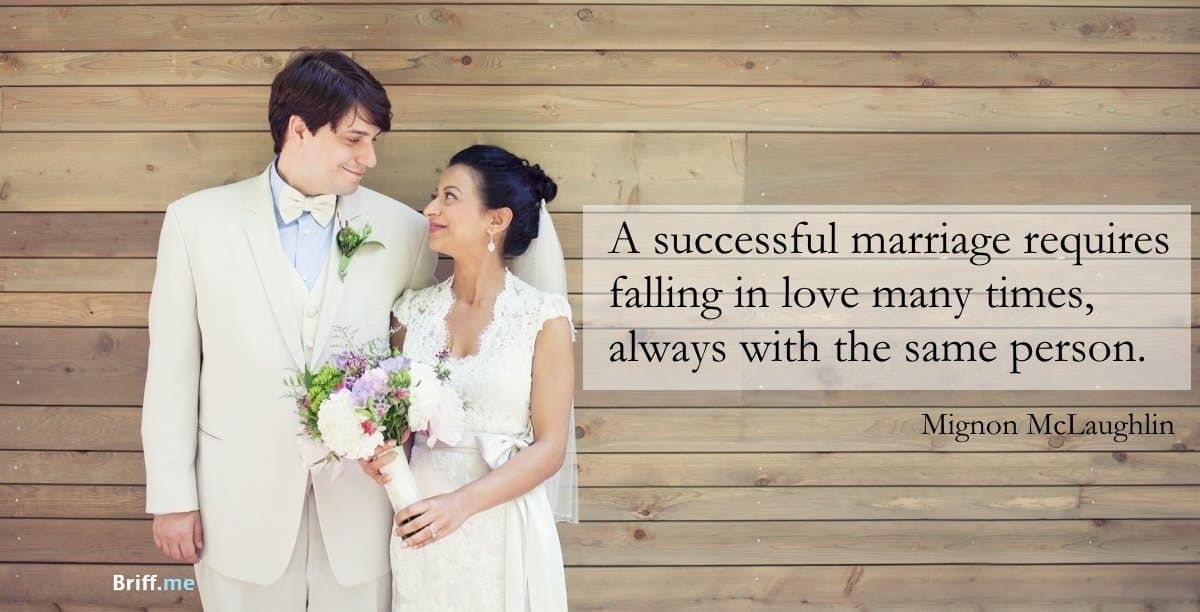 A successful marriage requires falling in love many times, always with the same person.
– Mignon McLaughlin
3. The wedding ring belongs in the wedding speech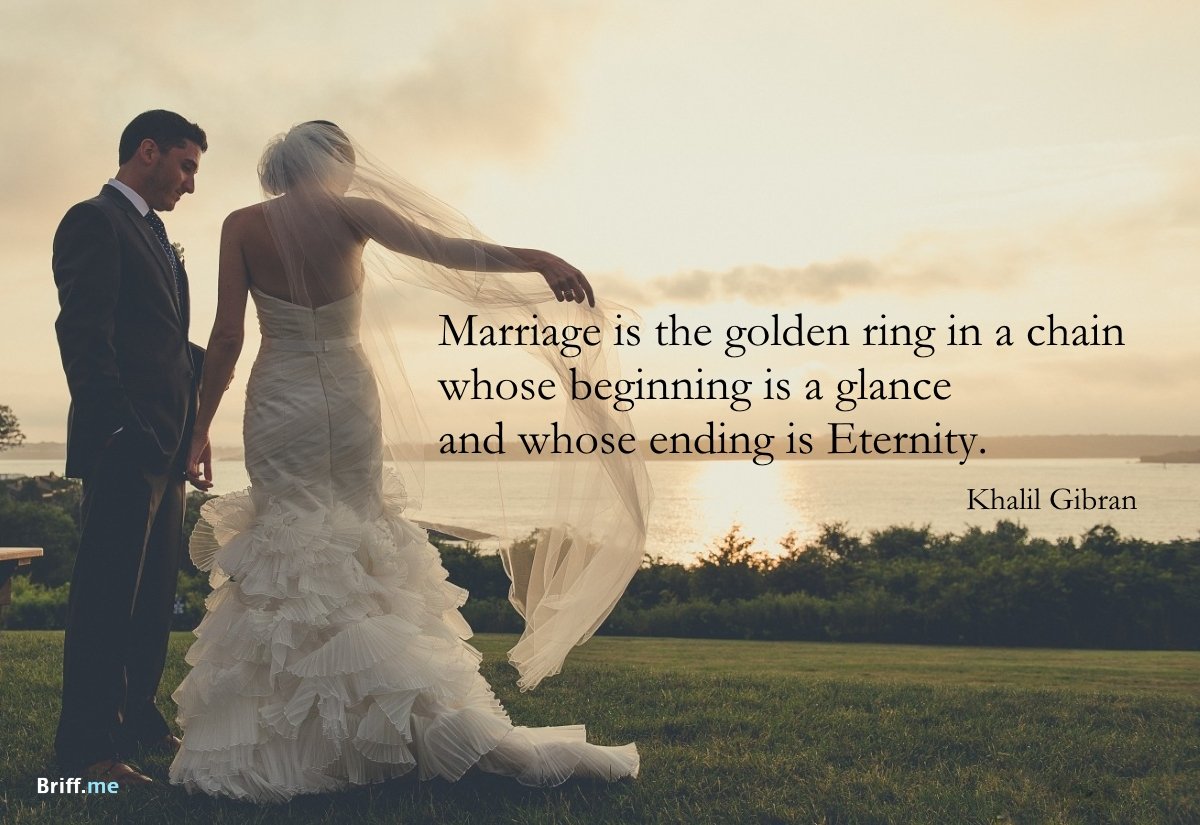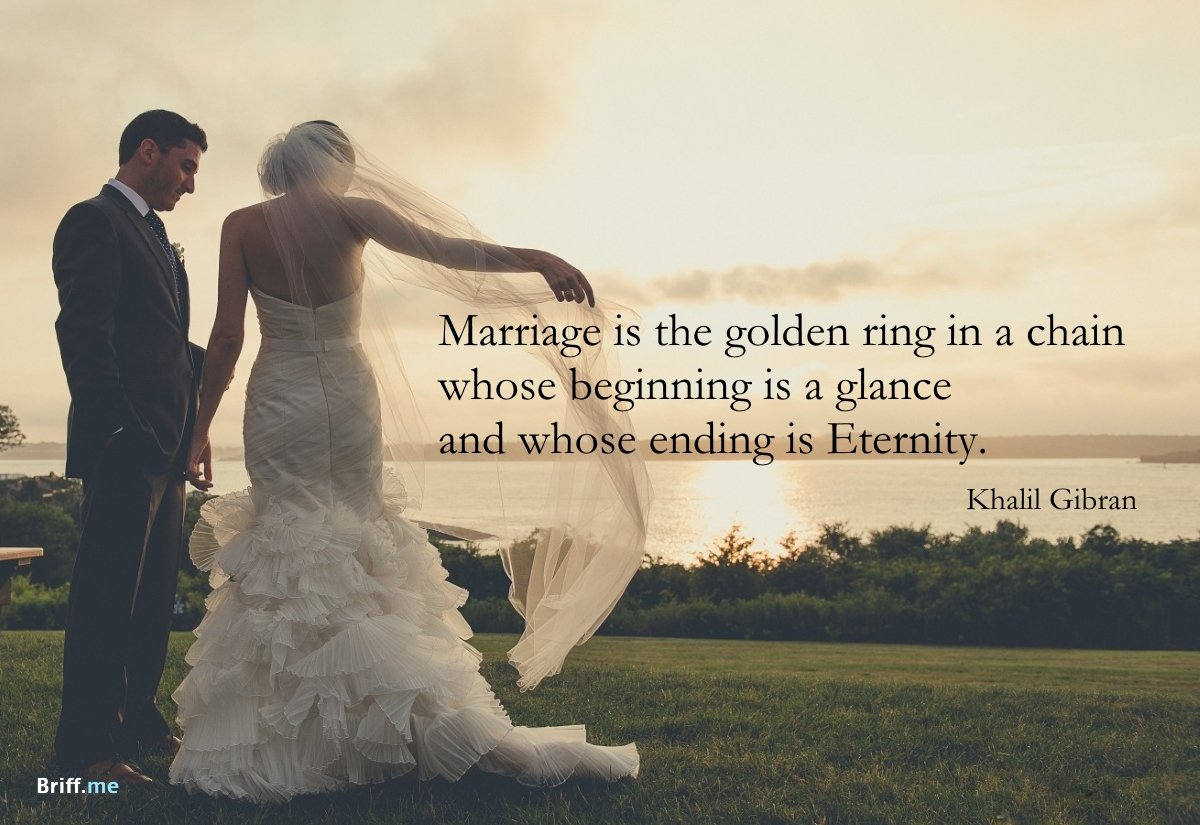 Marriage is the golden ring in a chain whose beginning is a glance and whose ending is Eternity.
– Kahlil Gibran
Wedding Quotes Video
Before you sit down to write the first draft for the wedding toast, you need to be inspired. A glass of wine, some soft romantic music and… Well, why not start with some strong words someone wise once said? These best wedding quotes have been tested over decades and proved to work very well. Here are those three quotes that come with a guarantee, edited into a lovable video especially for you. Enjoy!
Funny Wedding Quotes
If you like these wedding quotes and you need some lighter words about marriage, check out some funny wedding quotes.
Briff Quotes
Our editorial team here at Briff.me, knows that our time together on this planet is waaay too short for a long feed. We're also very romantic, as you can see. And so, we work very hard to bring you the best posts only, like this quotes briff with Wedding Quotes about Love, Marriage and a Ring. To stay in touch with us and get more posts like this, please click like on the Briff.me Facebook page.
Liked this Briff? Click a button to share!