Porn stars without makeup will make you think twice, that's for sure. If you needed another reason to watch or be against porn, you just need to look at the photos and see the human faces behind them. The difference before and after makeup is sometimes shocking. Number 8 looks like the next door neighbor's kid.
1. Porn Stars Without Makeup: Chanel Preston
The face behind the mask is so different, an entirely different story.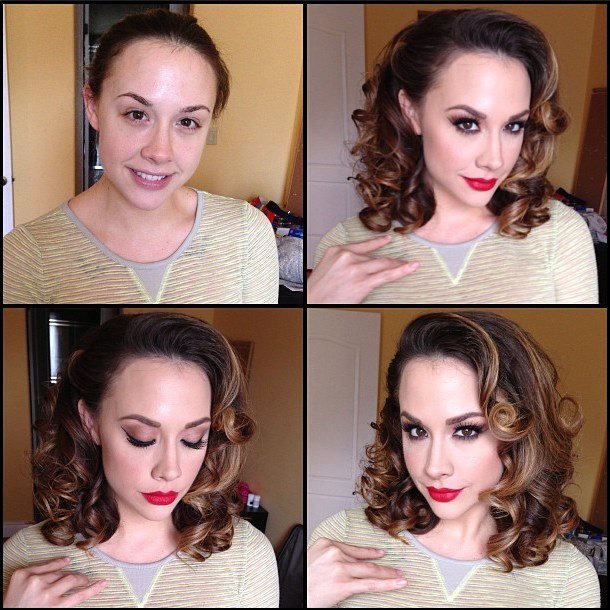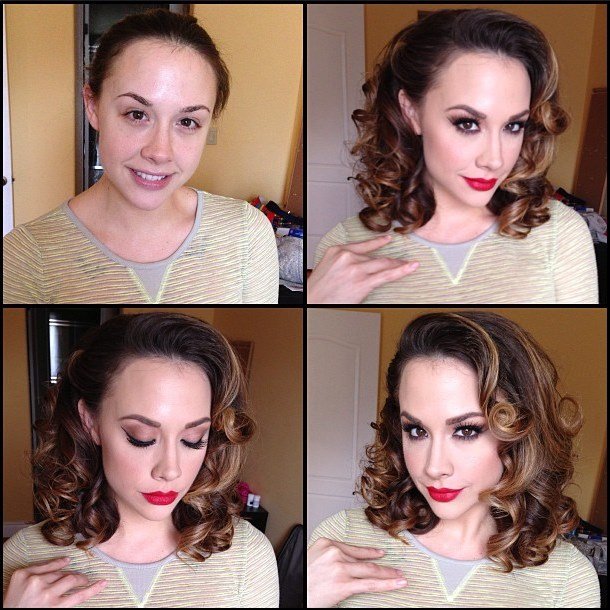 2. Porn Star Katja Kassin Without Makeup
Isn't she actually much nicer without the makeup?
3. Porn Star Kimberly Gates Without Makeup
Looking at these two photos of before and after, I almost can't believe she is the same person.
4. Porn Star Alexis Ford Without Makeup
Barbie doll or nice girl?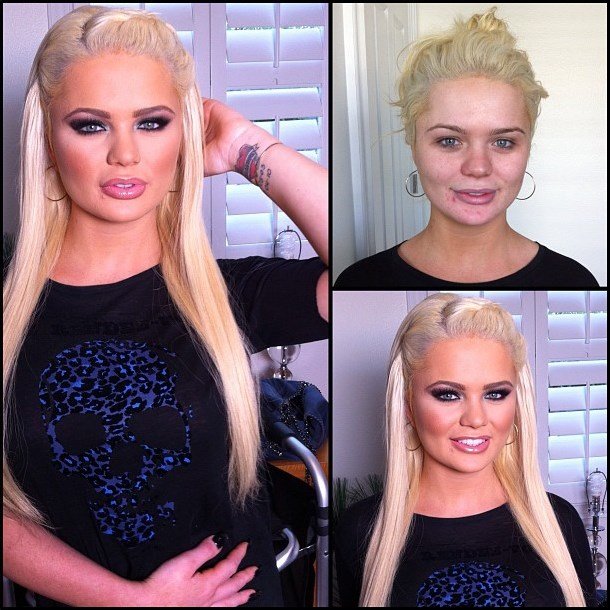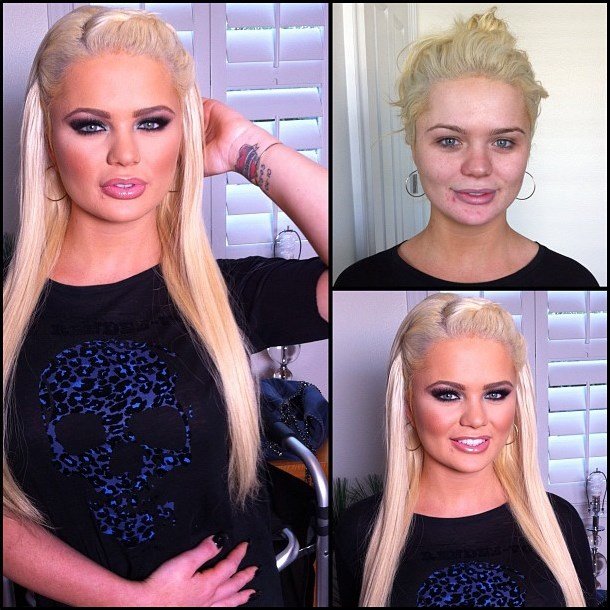 5. Porn Star Madison Ivy Without Makeup
Well, at least the eyes are still the same.
6. Porn Star Niki Lee Young Without Makeup
She looks like such a nice young woman with freckles and all… and then someone else with the makeup mask.
7. Porn Star Veruca James Without Makeup
While she was Gothic even before, the photo with makeup is out of this world.
8. Porn Star Allie Haze Without Makeup
This photo is shocking. Looking at the before photo, I feel like I know her from the neighborhood. And then with the porn star makeup and making that face – Woh! – who is this?
9. Porn Star Alexis Monroe Without Makeup
No question here, she is simply prettier without the make. I guess she must wear it to work, to separate herself from it.
10. Porn Star Aidra Fox Without Makeup
Simply cute, with and without, before and after.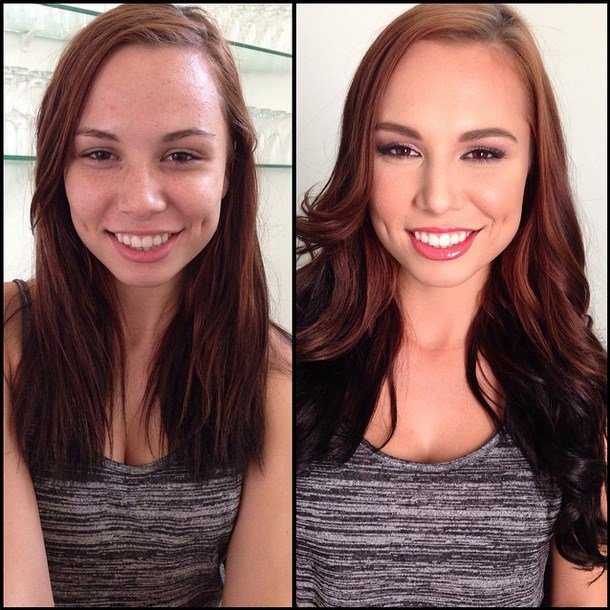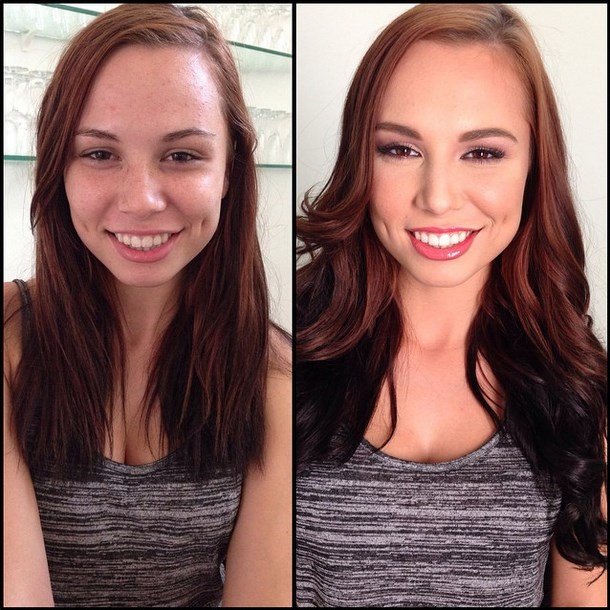 11. Porn Star Mia Malkova Without Makeup
Could you guess she was a porn actress? No way.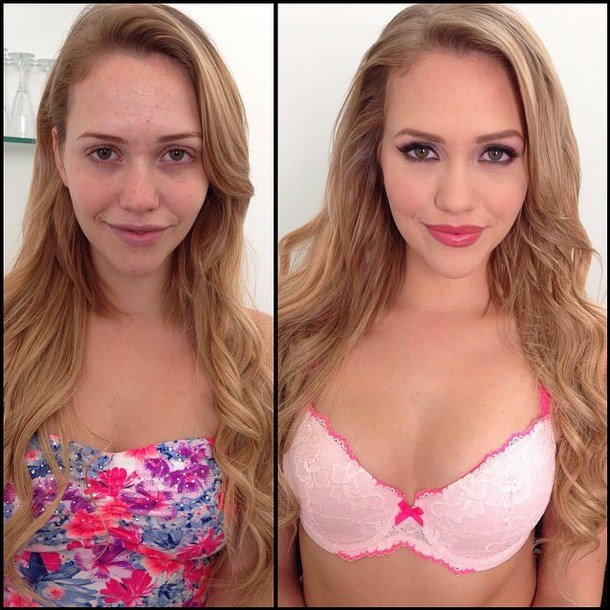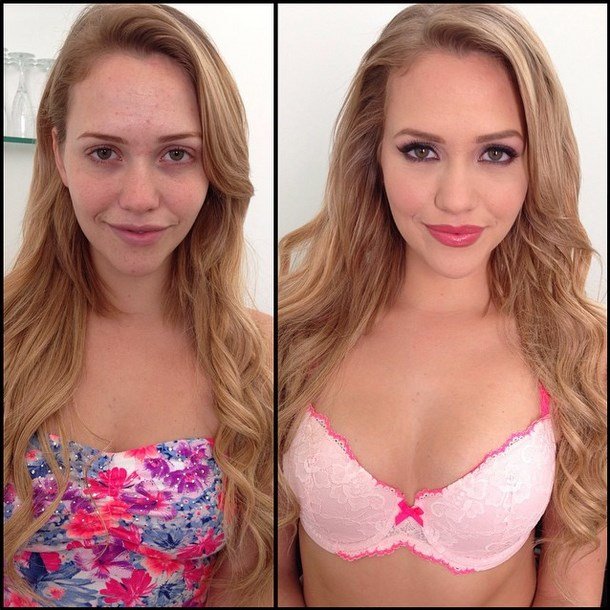 12. Porn Star Alaina Fox Without Makeup
In this case, perhaps the makeup is a good choice, and yet her charming smile is gone behind it.
13. Porn Star Karlie Montana Without Makeup
Can you believe it?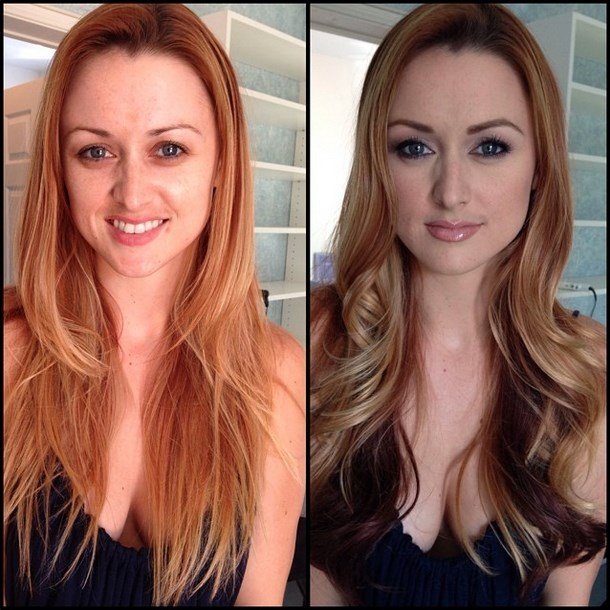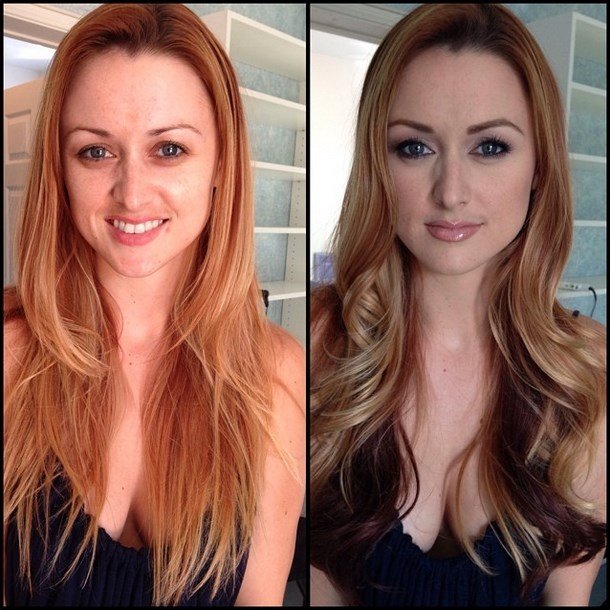 Porn Star Photos Go Viral
Award winning makeup artists Melissa Murphy posts her work, including before and after photos, on her Instagram account. These photos exploded all over the web with viral sharing and articles in leading websites, including BuzzFeed, Huffington Post, Cosmopolitan, and more. All together, millions of people chose to look, like and share them. I don't like porn. Yes, you heard me right. And yet I understand its role in our world and culture. I hope that posting these photos here will help people understand that there are actual people behind the scenes. Think about it the next time you…
Here at Briff.me, knowing that our precious time together on Earth is waaay too short for a long feed, we bring you the best of the best, like this viral briff about porn stars without makeup – we edited and found the best photos. Want to get more posts like this? Please be sure to like the Briff.me Facebook page.
Liked this Viral Briff? Click a button to Share…