These super women or Supergirls can do it all in Sci-Fi's
So, finally, Melissa Benoist, the star of the much popular "Glee" and Oscar nominated movie 'Whiplash', has been unveiled by the CBS as the Supergirl, as the TV version of all powerful DC Comics characters. On Saturday, Melissa posted a mind-blowing photo of her suited fully in the House of El coat of arms – the specially designed Supergirl costume. However, as you all know, she is not the first all-conquering or all action women characters in Hollywood, in fact in the history of DC Comics. Hollywood has been blessed with many outstanding women characters like Supergirls in the past; and we take a ride through our Sci-Fi memory lane to celebrate this latest unveiling.
Melissa Benoist as "Supergirl"
Our favorite "Catwoman" Michelle Pfeiffer in "Batman Returns"
Margot Robbie as Harley Quinn in the "Suicide Squad"
Leela, the pilot on "Futurama"
Daenerys Targaryen played by Emilia Clarke in the "Game of Thrones"
The "Xena, Warrior Princess" Lucy Lawless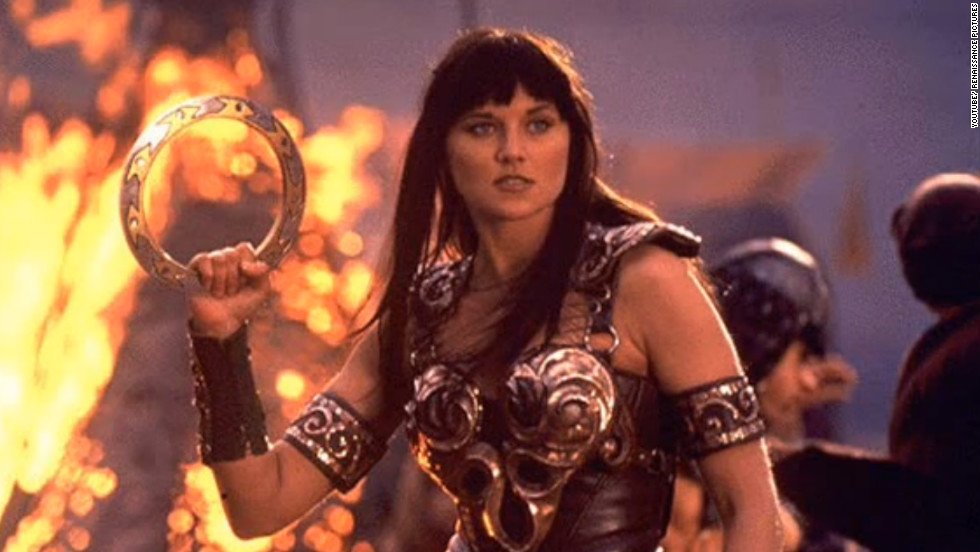 Tatiana or Sarah Manning in the "Orphan Black"
Sigourney Weaver faces the "Alien"

Scully or Gillian Anderson on "The X-Files"
Sarah Michelle Gellar in Buffy the Vampire Slayer
Peggy Carter in "Marvel's Agent Carter"
Nichelle Nichols in the original "Star Trek" TV series
Michonne acted by DanaiGurira in The Walking Dead
Margot Kidder as the tough reporter in "Superman"
Linda Hamilton or Sarah, The Terminator
KateeSackhoff as Starbuck, BattlestarGalactica
"Black Widow" Scarlett Johansson in "The Avengers"
Johansson again as "Lucy"
Jennifer Lawrence The Hunger Games Mockingjay Part 1
Emma Watson in Harry Potter
Carrie-Anee Moss' Trinity, Matrix
"Wonder Woman" from Batman v Superman Dawn of Justice
"Leia" Carrie Fisher in the "Star Wars"
This post was inspired by CNN Thanks!
More from Briff.me
Behind the scenes from the movies are always fun. Every scene has a story while shooting it. Find out Behind the Scenes – Surprising photos from favorite movies like never seen before.
If you like photography, then you should be aware of the insane acts of the photographers. Take a look at the Nude Honey – Models dipped in honey in Sickly-Sweet Photos
Here at Briff.me, knowing that our precious time together on Earth is waaay too short for a long feed, we bring you the best of the best, like this special briff about Supergirls. If you want to get more posts like this, click like on the Briff.me Facebook