Batman is Not A Man, Just A Symbol, That Epic Look After Out-smarting All in Inception or Watch The Humorous Halloween Celebration From Simpsons Family – etc many more on today's Movies Briff
Wait Is Over, Watch The Exclusive FF7 Trailer
We are excited to continue our journey with every member of our Fast & Furious Family. Follow the live Trailer Launch Event TOMORROW, starting at 12PM Pacific on the Fast & Furious Facebook page and on-air on E!.
Likes: 170,924+ | Shares: 3,108+ | Source: Fast & Furious
Hulk Is Angry As Always
Mark Ruffalo Hulks out for Marvel's "Avengers: Age of Ultron"! https://bit.ly/10CUrfK
Likes: 27,372+ | Shares: 1,053+ | Source: Avengers
Different Type of Halloween Celebration
Nothing is worse than showing up in the same Halloween costume as someone else… Just ask Scrat and Sleepy Hollow's Headless Horseman.
Likes: 21,354+ | Shares: 1,180+ | Source: Ice Age Movies
That Epic Look After Out-smarting All
Likes: 43,721+ | Shares: 1,274+ | Source: Inception
Choose The Best Sherlock
Professor James Moriarty: Are you sure you want to play this game?
Sherlock Holmes: I'm afraid you'd lose.
The game is on! Vote for Robert Downey Jr as the Best Sherlock of All Time: https://bit.ly/BestSherlock
Likes: 23,217+ | Shares: 1,144+ | Source: Sherlock Holmes
Batman is Not A Man, Just A Symbol
"A hero can be anyone."
Bring a hero with you everywhere you roam. Redeem your Digital HD UV code inside your copy of The Dark Knight Rises today! https://bit.ly/GetUVnow
Likes: 34,674+ | Shares: 1,002+ | Source: The Dark Knight Rises
Come Back of A Fan Favorite
Aaron Paul was reunited with the infamous van and it was glorious. Read more: https://bit.ly/1tOUEt5
Via: Instagram.com/Glassofwhiskey
Likes: 124,210+ | Shares: 2,920+ | Source: Breaking Bad
Exceptional Halloween Celebrated
#GoTHalloween 2014 (15 photos)
Happy #GoTHalloween to all in the realm. Submit your costumes to https://gameofthrones.tumblr.com/ or tag them with #GoTHalloween for recognition.
Likes: 82,237+ | Shares: 1,788+ | Source: Game of Thrones
All Together in One Frame
Every single SpongeBob character!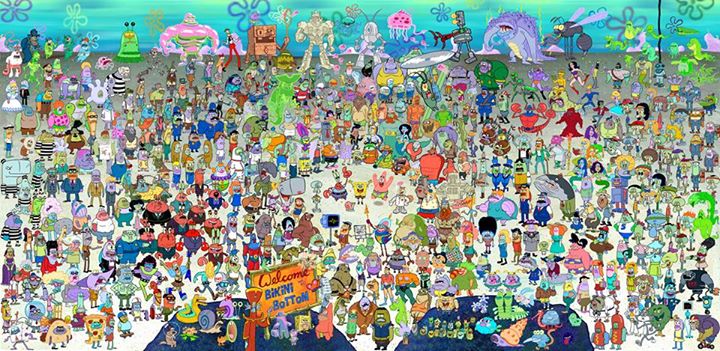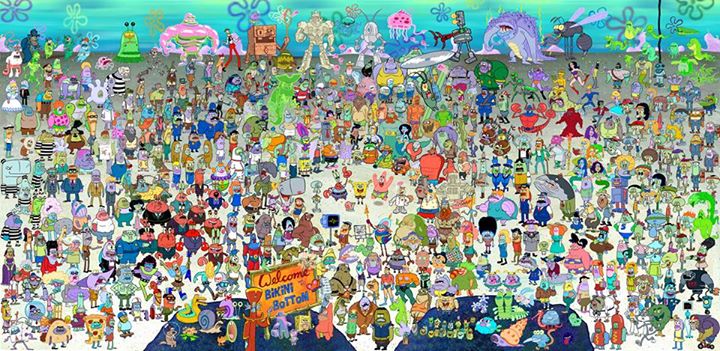 Likes: 51,556+ | Shares: 6,625+ | Source: SpongeBob SquarePants
Humorous Halloween From Simpsons Family
Happy Halloween!
Likes: 234,120+ | Shares: 7,872+ | Source: The Simpsons
Liked this Movies Briff? Click a button to share…!