Miley Cyrus Loves Short Jeans
High or low, dark or light, she just seems to love them. Short jeans. Miley Cyrus just can't have enough of them. The Facebook page Short Jeans has been sharing this love with the world. And in the spirit of style – we're happy to join the fashion party.
18 Photos of Miley in Denim Shorts
From earlier in her carrier into more recent photos. Do you think she's improved with time? No short pair of denim appeared twice. And the style did change a lot. Not all are flattering, right? Or is Miley always perfect? You be the judge…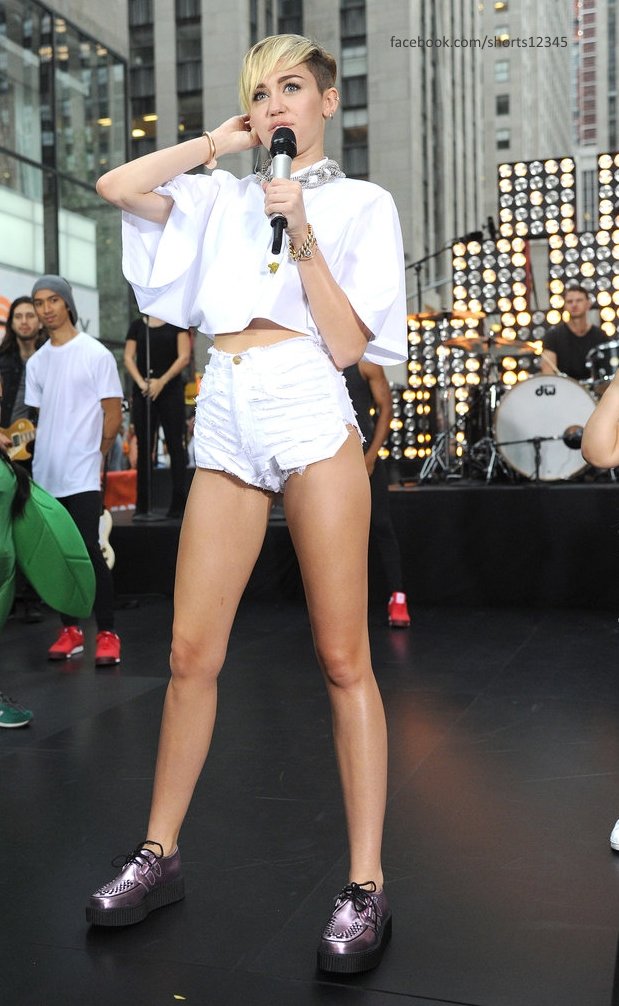 More from Briff.me
So what do you think about Miley's fixation with short pairs of jeans? This collection of photos was curated and edited with the help of Google. If you own rights to any of the photos or just want to add specific photography credit – sure! Simply drop us a line and we'll be happy to add the details.
If you like Miley, you'd love this post with some great shots from her social channels – Miley's Hot Posts.
This post follows the popularity of our post about celebrities with no panties – don't miss it!
Don't miss the follow-up post of No Bra Celebrities in Motion! A Collection 20 animated GIF photos that are simply… Wow!
To balance the sexism, you are invited to get to know the term DILF with great hot photos of the hottest celebrity dads.
Here at Briff.me, knowing that our precious time together on Earth is waaay too short for a long feed, we bring you the best of the best, like this special briff about Miley Cyrus wearing short jeans only. If you want to get more posts like this, click like on the Briff.me Facebook page.
Liked this Briff? Click a button to Share…