You're a Lebowski. I'm a Lebowski. These days, pretty much everybody loves The Big Lebowski.
Who doesn't love this loopy stoner comedy created by the inimitable Coen Brothers? The Big Lebowski tells a strange, rambling, and hilarious story of mistaken identity, stolen money, scheming, and accidental insemination. A cult classic, this movie inspires game nights, costume parties, and, of course, makes sure that bowling alleys and White Russians stay in our lives.
But ask yourself, how well do you really know the Dude?
What did the Dude do for a living?
The Dude is famously broke. In the first scene where he's writing out a check for $.69, the date is September 11, 1991, but on a TV in the store, George H. Bush is delivering his famous "This aggression will not stand!" speech, which was given on August 5, 1990, indicating that the Dude is so poor he needed to post-date his check for .69 cents for a full year! In his backstory, (which was written in the original draft but was subsequently dropped), he is meant to be a descendent of the inventor of the Rubik's Cube, and living off of the royalties of that.
Does The Dude really say "Dude" THAT much?
The word "dude" is said 160 times in this movie, and is written once, in the dream sequence. The Dude also says "man" 147 times in the movie, or 1.5 times a minute. Dude.
The Dude's taste of music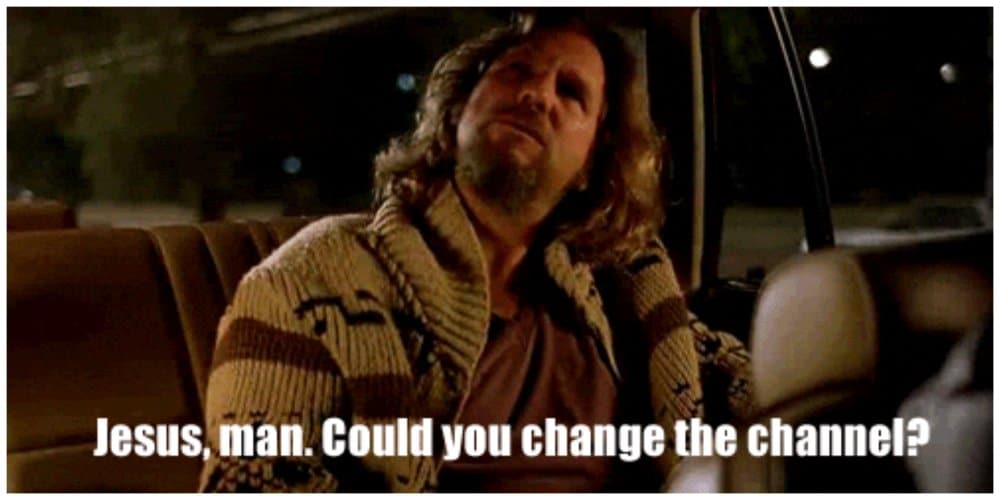 When The Dude and Maude are chatting, he reveals that he was a roadie for Metallica's fictional "Speed of Sound" tour. He then calls them "a bunch of assholes." The members of the band were excited to be mentioned in the movie, even trying to find a way to work that scene into their shows.
The Dude also hated The Eagles. T Bone Burnett, who disliked The Eagles, acted as music consultant for the film and created the Dude's taste in music. In the scene where Jesus, The Dude's bowling rival, is at the bowling alley, a flamenco version of "Hotel California" is playing.