C-3PO and the Dragon's Skeleton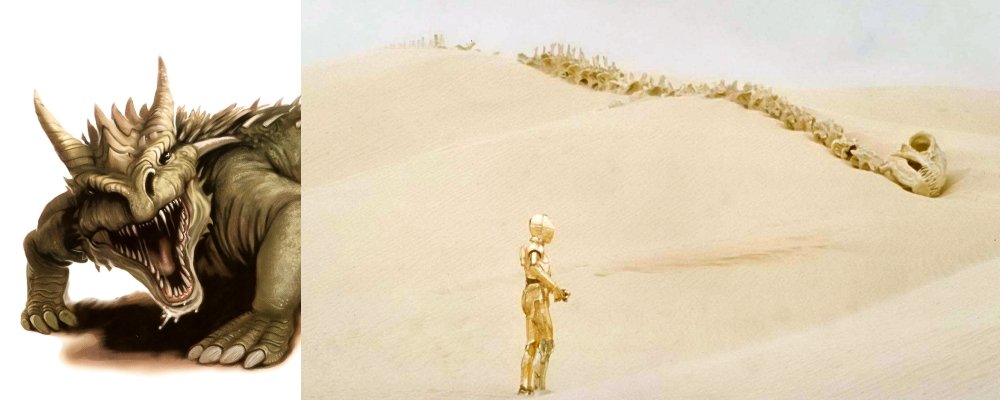 What's with the skeleton?
The skeleton that C-3PO passes belongs to a Tatooine creature called a Greater Krayt Dragon. This artificial skeleton was left in the Tunisian desert after filming and still lies there.
It's still there in the desert!
During filming of Star Wars: Episode II – Attack of the Clones (2002), the site was visited by the crew once more and the skeleton was still there.
And what was the origin of the idea for C-3PO's unique voice and accent? Click next to find out!